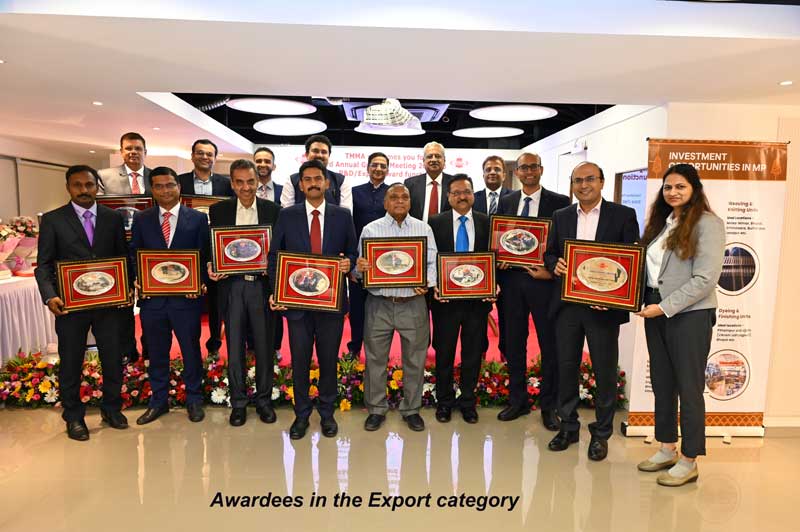 TMMA's AGM unveils textile industry surge investment opportunities
The association also awarded Export and R&D Awards to companies that set benchmarks in the past year.
The Textile Machinery Manufacturers' Association (TMMA) held its 63rd Annual General Meeting at the recently developed ITME Centre in Nariman Point, Mumbai. Dr Navneet Mohan Kothari (IAS), Managing Director of the Madhya Pradesh Industrial Development Corporation (MPIDC), and Sunil Patwari, Chairman of The Cotton Textiles Export Promotion Council (Texprocil) and MD of Nagreeka Exports, graced the event as distinguished guests.
During the AGM, TMMA presented its annual report and audited statement of accounts for member approval. They also provided an overview of the Indian Textile Engineering Industry (TEI) and outlined the association's role in the past year. The TEI saw a substantial 24 per cent increase in production, reaching Rs 14,412 crore in 2022-23 compared to Rs 11,658 crore in 2021-22. Only the Textile Testing & Measuring Instruments and Hosiery Machines/Hosiery Needles segments experienced negative production growth at -16 per cent and -8 per cent, respectively. Despite some sluggishness in Q2 due to the Ukraine-Russia war and global uncertainties, most industry segments rebounded in the subsequent quarters.
Pratik Bachkaniwala, Chairman of TMMA (India), announced his resignation as chairman at the end of the AGM, expressing gratitude to ITAMMA, India ITME Society, and acknowledging the outstanding work of TMMA's Secretariat led by our Executive Director, Sachin Kumar. M Sankar currently serves as the chairman of TMMA.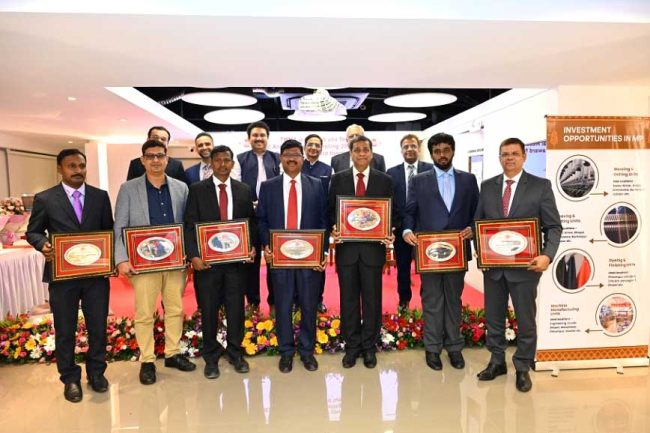 Awardees in the R & D category.

The association also awarded Export and R&D Awards to companies that set benchmarks in the past year.
Sunil Patwari, Chairman of TEXPROCIL, addressed the audience, stating, "The present opportunity to grow the market size from 150 billion to 300 billion will require huge investment of approximately 75 billion dollars in the textile industry and will require improving the availability of raw materials to scale-up production. This is also an opportunity for the textile manufacturers of our country to expand their product and services offered to the industry."
Dr Kothari highlighted the opportunities Madhya Pradesh offers to the textile industry, inviting the entire value chain to consider investing in the state. He emphasised, "Madhya Pradesh has already created the blueprint for achieving a $ 550 billion SGDP whilst laying emphasis on technology-driven economy and with a focus over enhancing productivity in all the sectors including textiles. Madhya Pradesh is competing not only to achieve the top slot in textile production and exports in the nation but is directing its efforts to position itself a leading hub for textiles and with the upcoming PM MITRA Park across at 1563 acres at Bhensola, Dhar shall further add to State's inherent strengths in this sector to achieve "Farm to Fibre to Fabric to Fashion to Foreign."