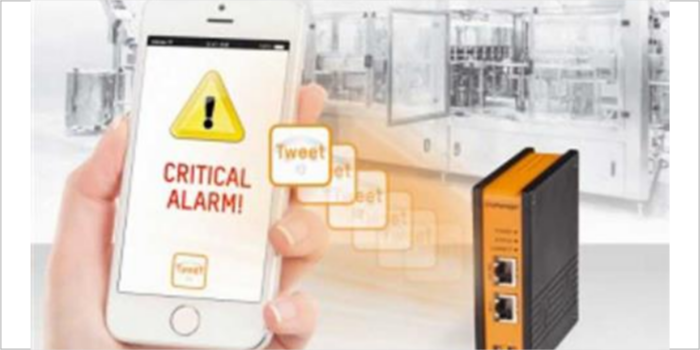 Time to upgrade shop floor
Automation helps textile machine builders to execute functions at various stages of production as yarn spinning, weaving, knitting, sewing, dyeing, etc. more precisely.
In the current situation, Atma Nirbhar Bharat Abhiyan has created a perfect opportunity for most manufacturing Indian industries and textile industry is no exception. This is the time when textile manufacturers have to look at leveraging available advanced technologies to rebuild the power of 3 A's – access, awareness and availability. With promising initiatives and schemes, Indian government is creating a globally competitive manufacturing eco-system in textile sector. In order to fit into this changing environment, manufacturers need to upgrade their manufacturing facilities.
A few companies have already launched significant transformation in manufacturing processes, unleashing a whole new wave of industrial competition. This looks like a perfect time for Indian SMEs and MSMEs to invest in new technologies. To keep up with changing business environment every SMEs and MSMEs needs to be equipped with latest technology. In recent years, the functions involved in textile industry have changed significantly.
Industrialisation has replaced traditional production methods of textile manufacturing with mechanised and automatic procedures. The use of automated machines and software is increasing day by day. Automation helps textile machine builders to execute functions at various stages of production as yarn spinning, weaving, knitting, sewing, dyeing, etc. more precisely. Advanced automation technology has become the need of the hour. Indian SMEs and MSMEs sector need to adopt automation technology to avoid inefficiencies and enhance productivity. Adopting the right technology can help SMEs and MSMEs focus on their core business. Manual and Repetitive tasks can be avoided by using automation technology. Moreover, the chances of human errors can be reduced greatly with the use of technology. This can help SMEs and MSMEs save time and cost and thereby increase productivity and efficiency.
Challenges in textile manufacturing
Machinery being used in Indian textile industries are mostly decade old. These machines are unable to provide the level of productivity and efficiency, which is demanded now. In traditional production environments, machines, MES and ERP systems are not interconnected. The existing manufacturing units already have legacy systems and MES/ERP in place. One of the challenges for these brownfield factories is collation of data and moving it to MES. It is mostly handled manually by writing data from every machine and then feeding it in the system. Thus, factory operators do not have access to real time data, which restricts and delays decision-making.
Today, digitisation is changing prevalent concepts, production techniques and enabling factories to achieve operational excellence. The challenges faced in the ease of adopting Industry 4.0 are not only application of new technologies through improvement in mechanics and robotics but also optimising logistics, service and many more aspects. Connected processes form the core of this industrial revolution, providing seamless data exchange between machines and from machines to MES/ERP systems. Thus, unifying business and manufacturing operations. Textile industry too is changing and is gearing up for this industrial revolution involving connectivity, flexibility, integration and much more. To overcome these challenges, the textile industry needs continued push towards enhanced automation. Although this may sound abstract, its impacts are tangible and fundamentally changes business models in many organisations.
Addressing needs of smart machines
'Smart textile machine' itself describes an environment where machinery and equipment can improve processes through automation and self-optimisation. Vital to the smart factory is data. Smart factory includes intelligent sensors and actuators, motion technology, robots and a robust machine-to-machine network for exchanging data. In light of increasing demand to implement "smart machines" solutions in textile sector, B&R Industrial Automation addresses how textile companies can best meet the challenges of the future by reducing the amount of resources required to gather and communicate critical information across an organisation and dynamically translate this data into actionable intelligence.
To cater to these needs, B&R equips machine builders and factory operator with advanced maintenance technology, scalable and rugged PC, panel systems and mapp technology. B&R provides automation platforms that can be perfectly tailored to the integration with different SCADA, MES and ERP systems. B&R not only provides products, but also supports with sustainable solutions including training, support and operations.
Together with its automation and digitisation solutions, B&R enables machine builders with cutting edge technology and enables them to stay ahead in competition. With mapp View, B&R offers direct access to the wide world of web technology right from engineering environment. mapp View relies 100 per cent on web standards to ensure content can be viewed optimally on any output device or even customised for specific users or user groups. With B&R's mapp View HMI solution, users can give machines a state-of-the-art web-based user interface even without special web design training. Open architectures utilised by B&R in all its products make convergence of automation with IT look easy and satisfy user needs of a smart machine as well as factories implementation in a cost-effective method.
Industrial IoT for traditional manufacturing facility
Manufacturing companies are fast realising the data and analytics helps tremendously in improving operational efficiencies and business processes, and in transforming business models. By utilising data, textile-manufacturing can significantly raise their productivity and efficiency. In India, within many industrial sectors including textile, manual recording of data from machines on the shop floor and entering it in a system for analytics is a common practice. This method is time-consuming, prone to human errors, not real-time and in a way expensive.
In addition, this might always entail loss of information. It is possible to eliminate these errors with installation of automated systems for data acquisition on the shop floor. With automated systems for acquiring data from the shop floor, it is possible to eliminate these errors and acquire the data in real time. However, in many cases, it is not easy to obtain information from an existing machine for analytics and to use it for optimisations. Orange Box from B&R was developed with this is mind and to provide Greenfield installation benefits to brownfield installation in a cost-effective method. In addition, an Orange box provides additional features such as OEE calculation and connectivity to upper IT infrastructure.
Increased productivity and maintenance

Textile manufacturers operate at high volumes. When an unplanned downtime occurs due to machines or equipment failure, this disrupts production. It is also very expensive to revise production runs and causes lower product quality and profitability. Condition monitoring modules from B&R precisely detect cases when service work may be needed and are also extremely easy to configure. Online vibration measurement integrated in the I/O module makes it possible to identify the mechanical condition of the machine and allows performance degradation to be detected early on so that serious damage can be prevented. Condition-based predictive maintenance reduces the number of unpredicted outages, thus keeping the costs associated with downtime and repairs to an absolute minimum.
In textile mill, electricity consumption shows an increasing trend, due to continuous usage of equipment in inefficient operating parameters. B&R's energy monitoring package allows operator to measure, record and analyse energy consumption to support continuous improvement process. It helps to calculate and improve the effectiveness of individual assets or entire plant.
Solving problems without being at site
One of the important solutions offered in the scope of Industrial IoT, is remote maintenance which improves operating efficiencies and saves money. B&R's Secure Remote Maintenance (SRM) solution makes it easy for servicing machines anywhere in the world from manufacturing site. Quick response to unforeseen problems with quick commissioning is possible with this solution. With SRM factory operators can have seamless secure connectivity right down to sensors and variables. Machine builders can access their machines without interfering with the IT network of the factory. The factory IT personnel configures and provides access rights and only authorised personnel can access the network. This offers a perfect mix of security and data integrity.
Perfect automation partner for Textile industry
With the many years of experience automating textile machines and wide range of products and solutions, B&R is a major player in machine and factory automation. B&R provides integrated automation solutions for all types of textile machines, making us the ideal partner for those seeking a complete solution. By meeting the market demands such as standardisation and modularisation of software and hardware, B&R is an ideal partner for a successful IIoT implementation in your textile plant.
Footnote:
The article is authored by Ninad Deshpande, Head – Marketing, B&R Industrial Automation. He can be contacted on: ninad.deshpande@br-automation.com