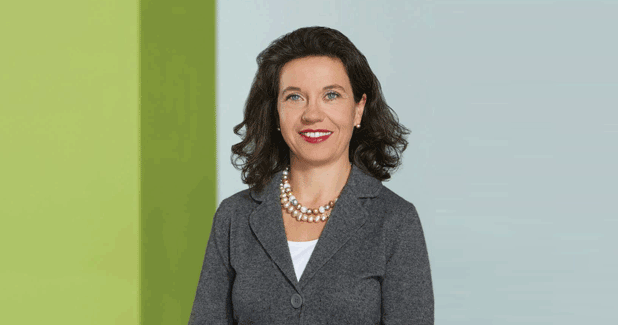 The future of textile industry hinges on Industrie 4.0!
Regina Brueckner, Chairperson of VDMA Textile Machinery Association, speaks on the performance of German textile machinery industry during 2017
Regina Brueckner, Chairperson of VDMA Textile Machinery Association, speaks on the performance of German textile machinery industry during 2017.
How has been the going for the German textile machinery industry during 2017 in terms of performance? What are the pluses & minuses in the prospects for 2018 globally?
Production, sales and exports developed positively in 2017. The production reached 3.57 billion euros (2016: 3 billion) and the German exports of textile machinery and accessories summed up to 3.4 billion (2016: 2.9). This positive trend has continued in 2018. All steps of the value chain benefit from the good economic development. Delivery times increased significantly in some subsectors.
In India for 2018, VDMA has started the campaign with an ambitious technology conference in Mumbai? How has been the feedback from the industry?
With about 370 attending decision-makers and experts from the textile and nonwoven related industry, the VDMA conference and B2B event in Mumbai in May was met with a great response. According to a survey carried out during the conference, both the event and German textile machinery engineering received the highest marks among the visitors. About 95 per cent of the visitors stated very good or good experience with machines and components from German suppliers. The performance and service promise as well as the high-quality standards have made German machine suppliers as most reliable partners in India and other countries.
How has Blue Competence been faring and how is the response from the industry? Tell us also about the German contribution to sustainability.
The reaction from e.g. trade fair visitors to the Blue Competence campaign was positive. They welcomed especially the VDMA's approach to focus on practical examples instead of certification experiments. The success stories from German companies themed "Sustainability meets profit" showed textile manufacturers exactly how to realise substantial raw material and energy savings with the help of German technology, thus fulfilling the obligations from governments, brands, retailers and consumers. Just to give one example: With German technology of today, the energy consumption in the production process of a cotton t-shirt can be reduced by 30 per cent compared to 10 years ago. Also in the future, the VDMA members will orientate their development of machines, components and technology towards economy, ecology and social responsibility. The Sustainability Guidelines of the Mechanical Engineering Industry are mandatory for all companies participating in the VDMA sustainability initiative Blue Competence.
Most of the companies are focusing on digitalization, Industry 4.0 and energy saving technologies. How do you see the future of this in Asia, and particularly in India?
Let us start with the energy topic: Along with textile raw materials, textile auxiliaries, water, space requirements and labour, energy is an important resource for the textile industry in India. Increasing competition and rising energy prices bring the energy cost account into focus for cost savings and investment decisions. And this will continue. Potentials for energy conservation are possible through a series of optimization measures. With its market-leading technologies and machinery, many German textile machinery manufacturers are successfully offering environmentally-friendly energy and resource-efficient solutions.
The future of the textile industry is more and more determined by Industrie 4.0! We observe that the interconnection of information technology and manufacturing processes is on track. Industrie 4.0 has many dimensions and possible fields of application. German machinery and component suppliers provide solutions for overall intelligent manufacturing, smart operations and even smart textiles. Challenging customers in India and other Asian countries understand new technology as their key to better products and more competitive production. These cutting-edge customers are interested in condition monitoring and predictive maintenance, including remote services. Other topics are traceability, remote control, self-optimising or intelligent user interfaces. Without discussing the potential of new business models, immediate advantages of Industrie 4.0 are improved plant efficiency, more economical production processes, energy savings, more flexible production, just to name a few.
Which are the segments in the German textile machinery industry that hold out good scope for the Indian textile industry?
During the VDMA conference in Mumbai participants were questioned in a survey on future processes. According to the result, investments in technical textiles and/or nonwoven production seem to be the most favourite sectors in India. Around 74 per cent of the visitors plan to expand their production capacities with new machines and components, whereas 26 per cent intend to replace old machinery by new machines and components. High productivity, after-sales service, end-product quality and low operating costs are the decisive machine procurement criteria in this order. The VDMA member companies fulfil these criteria and have good perspectives for business in India.
What are the new strategies German companies may be exploring to boost their investment and collaborations in India?
This is an individual decision of each company. However, most of the German machine builders have longstanding relations and collaborations with Indian partners. To give you an example: Truetzschler Spinning founded its subsidiary Trumac (today Truetzschler India Private Ltd.) with Indian partners in Ahmedabad in 1977. Many others have subsidiaries (e.g. manufacturing, assembling, sales, service) and in some cases like KARL MAYER Academy India also training facilities in India. The strong presence of German machinery suppliers in India will help the Indian textile industry to further develop their business.
Indian textile industry still has some way to go to become highly competitive. What is your blueprint for it to achieve eminent position in the global market?
Focusing on high quality and value-added products is a way to consolidate and strengthen the position in the market. Another aspect is, of course, to keep costs under control. And there are costs that can definitely be decreased with the help of technology – our business. It is worth examining the life cycle costs of machines. The reason behind this: During the entire lifetime of an investment good, but as well for a shorter time, the investment costs represent only about 10-50 per cent of the overall costs. Therefore mills should increasingly look at the accumulating costs over the life cycle in a textile mill – and there are many expense factors to examine.
First of all, there are costs for acquisition, installation and start-up. While these costs could be determined quite clearly in the beginning of a negotiation, there are many costs which are often not transparent at first glance: Costs for maintenance, service and repair – but also for energy and operating, the influence on costs for raw materials like fibers and yarns and the production waste, environmental costs (for certificates and special filters), costs for unscheduled repair, disposal, staff and so on.
To put it in a nutshell: Copycat machines may look very similar to the systems they are designed to emulate, and they are a price class cheaper. But all too often they prove the German proverb "Buy cheap, buy twice". With regards to lifecycle cost, it is worth relying on original and not copied technology.