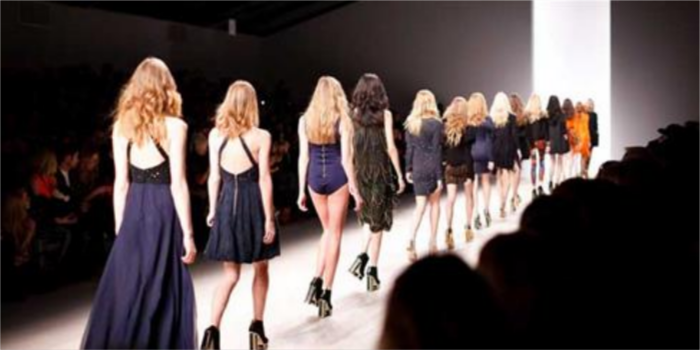 The Fashion Ecosystem: A climatic take on Sustainable Fashion
Fashion industry is a massive contributor to land, air and water pollution. Yashraj Bhaiya, Director, Label Varsha explains the impact of fashion's toxic ecosystem on the climate and what to look for in brands when it comes to sustainability.
Sustainable fashion is a well-structured philosophy and manoeuvre that promotes environmental and social responsibility, working hand-in-hand with fashionable and awe-worthy designs. It is a well-known fact that the fashion industry deals with a complex supply chain which includes production starting from yarn, which is then woven into fabric and then cut, and it is ultimately followed by being sewn into clothing. This process is indispensable and its productivity extends across the globe.
Essentially, 'Sustainability' in the field of fashion entails an array of diverse divisions and sub-divisions inclusive of social as well as ecological integrity. This article speaks about the climatic take on sustainability, bearing in mind that the fashion industry is a massive contributor to land, air and water pollution. 'Fast fashion' as a concept brings in mass production of clothing, where the designs go straight from the ramps to the showcases in designer stores. The 'wear to discard' approach is becoming increasingly popular due to a new trend coming into the fashion space every second.
Today, however, consumers are practicing mindful purchasing with a majority of them seeking awareness to meet demands. They partake in the race of apparel companies and industries that are transforming and practicing business models for the smooth flow of manufacturing processes and standard levels.
If we talk about global luxury brands like Gucci, they have already contributed effectively to reducing the environmental impact of their production processes. Their latest report showcased a 21 per cent reduction in hampering the environment through new processes that have been adopted by the company on a global scale.
The luxury brand is forward-thinking in its strategy of generating a constructive and pragmatic change for our planet and its people. Gucci has formulated a game plan which aims to reduce greenhouse gas emissions by 2050, which seems to be a commendable approach towards sustainability.
A generalised platform is needed to help fashion answer the call to increase sustainability and productivity simultaneously as currently, the fashion industry is responsible for 20 per cent of wastewater and 2-8 per cent of greenhouse gas emissions globally, with the possibly ascending by as much as 50 per cent by 2030.
Coming back to the climatic take on sustainable fashion, today, designers are focussing more on an 'eco-friendly change' approach that essentially reduces the number of microfibres that are later released into the environment. By using sustainable processes and practices which lead to a decreased strain on planet earth would help to inform others how we can carry fashion with sustainability.
Let's talk about some global fashion designers who are following the legacy of sustainable fashion and its approach. Now when you think of ethical luxury fashion, Stella McCartney is the name that individuals are becoming increasingly familiar with.
Materials used in her fashion house include ethically sourced wool, organic cotton, and recycled textiles, excluding fur and leather.
Another name is Katie Jones, who is a UK-based knitwear fashion designer. Her brand practices sustainability as well as encourages social and environmental change. Her designs are playful aesthetics which are based on the "Waste Not" approach. Her production house turns the apparel and materials into coloured textures that are fun while being wearable in all kinds of settings.
Like these international brands, homegrown brands like Label Varsha partaking in Indian ethnicwear, promote ethnicity and sustainability, using some of the most breathable cotton fabrics.
Now, if a designer wants to bring the change and add their name to the list of sustainable fashion designers here are some points that will help them achieve their goals.
– Love and respect for nature- Always look for strategies, production processes, and transformation that protect and serve sustainable materials as much as possible. These can be traceable and sourced from renewable sources, which are present in abundance.
– Respect and love people- whether its consumers or farmers who help to grow crops and buy products, all are playing a significant role in the supply chain, one must ensure that they get positive impact and resources.
– Respect and love for animals- In today's modern era, not all brands are vegetarian. Some processes involve animal lives, try avoiding those, and adopt cruelty- free methods for your production.
– Sustainable solutions- Ensure that the brand follows circular solutions and principles which involve methods of regeneration along with restorative production processes.
Last but not the least, environmental safety is our responsibility as individuals and the movement to promote sustainable fashion can also start on a personal level. We must think about how one can contribute to the scene set in front of them and bring about a revolution.
When these basic ideologies are set in place and motion, processes and operations work exceedingly smoothly. Brands hold on to the weightage of the profits they are making and turn a blind eye to the irreparable impacts those profits are making on our ecosystem. Once the foundations are set in place with these ideologies, sustainability can come into vision.

Yashraj Bhaiya is the Director of Label Varsha. The ethnicwear brand is an essence rooted in tradition, with eyes set firmly on the future. Founded by Sri Gopal and helmed by his sons Yashraj and Rahul, Varsha offers the woman of today timeless traditional styles infused with a hint of contemporary elements.
Founded as a distributor of shirting fabrics in Chennai in the early nineties by textile businessman, Sri Gopal, Varsha has evolved under the abled watch of his two sons, Yashraj and Rahul, who have, together, moulded the label into one that spells grandeur and elegance in equal measure.
An amalgamation of fabrics and intricate details, specialising in cotton checks, linen, cotton, tissue, and tussar silk, among many others, they personalise their detailed weaving to cater to every need. They are making new-age discoveries in 'modern' traditional clothing. To expand their offerings in affordable clothing, and increase the reach of their products, Label Varsha has taken a step into the virtual world of online selling, with the launch of their website (www.labelvarsha.com).
At a time when the market is increasingly looking to the West for fashion inspiration, Varsha has made the bold decision to steer the other way, focusing entirely on ethnic Indianwear, giving it a contemporary spin and transforming it into a chic style statement.