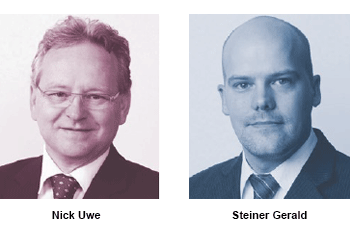 The C 70 impresses in all applications
With more than 1,500 C 70 cards sold, the success story of carding on wide Rieter cards continues. Experience in the field confirms the high productivity of the C 70 card for both fine- and coarse-count yarns. Sales of more than 6,000 1.5-metre C60
With more than 1,500 C 70 cards sold, the success story of carding on wide Rieter cards continues. Experience in the field confirms the high productivity of the C 70 card for both fine- and coarse-count yarns. Sales of more than 6,000 1.5-metre C60 and C70 cards prove that this technology has established itself on the market. If the focus was initially on certain spheres of application, 1.5-metre technology is now proving itself with the C 70 card, which is available for all applications, from coarse- to fine-count yarns, from natural to manmade fibres.
From fine-count cotton yarns….
Rieter´s older 1-meter cards (C1/2 and C1/3) were previously the benchmark for quality in fine-count, combed ring-spun yarns. Fine-count spinning mills using these cards typically manufacture yarns in the 5 per cent range of USTER Statistics-½. The reasons why later cards did not gain a foothold in this application were few but of crucial importance. Either the required quality was not achieved, or quality was achieved, but with insignificantly higher output. Investment in new cards could not therefore be justified.
This has changed significantly with the C70 card. The reasons for enhanced quality at high output are:
the largest active carding area
reliable narrow carding gap
integrated clothing grinding system (IGS) ensuring consistent quality
first-class clothing with long service life
lower operating costs (energy, personnel and space requirements).
C70 cards are successfully producing with extra-long staple cotton in several spinning mills around the world, using either Peru Pima, US Pima or Egyptian Giza cotton.
…to coarse-count rotor-spun yarns
At the opposite end of the application spectrum, so to speak, is short-staple cotton for coarse-count rotor-spun yarns. Here the C 70 demonstrates its capabilities with carded sliver output of up to 280 kg/h – a performance that clearly outpaces all other cards on the market. This makes the C70 extremely economical without any compromises on quality.
Energy expenditure declines with every additional kilogram of carded sliver produced (Fig. 1). The production figures quoted have been tried and tested in industrial-scale operation. In addition to the reduction in neps, the customer´s strict quality specifications are also met, of course.
The trump cards for low energy consumption are:
technological cross-section with corresponding arrangement of the flats and the pre- and post-carding zones
innovative machine geometry with low moving masses, e.g. low cylinder mass
reduced braking action due to the smaller number of carding elements
modern, optimally designed and thus efficient motors.
The C 70 manmade fibre card
It is clearly apparent from the latest global production statistics for textile fibres that cotton is still the most widely used staple fibre, accounting for almost 60 percent of the total. Manmade fibres account for 40 per cent. Polyester staple fibres (30 per cent) head the list of manmade fibres, followed by cellulosic staple fibres with some 7 per cent. The modular structure of the C70 card can quickly be adapted to new and familiar challenges presented by manmade fibres. Compared with the cotton version, there are some immediately visible differences in the version for pure manmade fibres, while others are only detected on closer examination:
Fibre-guidance components in chrome steel
Licker-in, cylinder, flats and doffer clothing designed specifically for manmade fibres
Pre- and post-carding zones featuring additional carding elements, but without mote knives.
The example in Fig. 3 shows ya