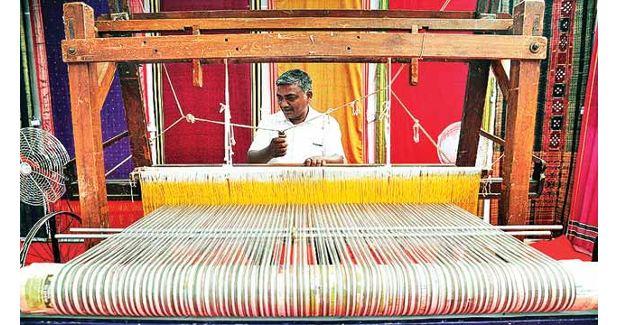 TexMin hikes subsidy by 30% for powerlooms
Union Textile Minister Smriti Irani announced that the government has increased subsidy by 30 per cent for upgradation of powerloom sector and for the benefit of small weavers
Union Textile Minister Smriti Irani announced that the government has increased subsidy by 30 per cent for upgradation of powerloom sector and for the benefit of small weavers. Irani launched PowerTex India, a comprehensive powerloom development scheme in Bhiwandi district of Maharashtra.
On the occasion, Irani said, Bhiwandi will be known for resurgence in powerloom sector. Prime Minister Narendra Modi has directed us to start the scheme before March end so that people get the benefit from April, she said. Textile Minister said the PowerTex India scheme will benefit the small powerloom weaver's to survive. For upgradation of powerloom sector, the government has increased subsidy by 30 per cent.
The yarn bank issue has also been addressed and an assistance to the tune of Rs two crore will be given for the yarn bank created by 11 weavers. A common facility centre will be started under this scheme. Under Mudra Yojana, the government would give a soft loan.
With the help of the Small Industries Development Bank of India (Sidbi), powerloom company can expand their business. Powerlooms using solar power would be granted 50 per cent subsidy, the Minister said.