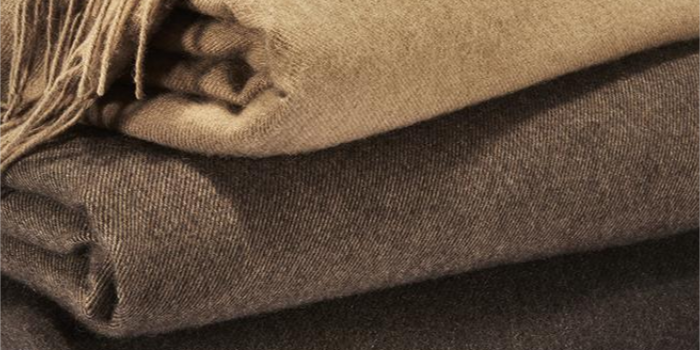 Tengri launches yarn from Khangai camel fibre
Tengri, a UK-based luxury lifestyle brand specialising in clothing, accessories and home interiors that since 2014 has championed the manufacture of noble yarns and fibres from the endemic Khangai yak
Tengri, a UK-based luxury lifestyle brand specialising in clothing, accessories and home interiors that since 2014 has championed the manufacture of noble yarns and fibres from the endemic Khangai yak of Mongolia's remote north-west region, has strengthened work with its cooperatives of over 4,500 herder families to introduce a rare new yarn to the market. Tengri will further enable ethical business streams for nomadic herder communities and support critical land and ecosystem preservation, the company said.
"The global fashion and textile industries will see the entrance of a new fibre, offering ethical systemic production provenance and superior qualities," Tengri said in a statement.
"The Khangai camel, which roams semi-wild with the nomadic herders of the Khangai, bears similar properties to the ancient Khangai yak, growing hair with unique textures and colourings found only in species native to the remote region. Indigenous to the Khangai, these camels enable biodiversity and wildlife to thrive, helping to address the problem of land degradation caused by the over-intensive rearing of non-indigenous animals," it said.
Grazing on mineral-rich grasslands, in a distinctive ecosystem with micro-fluctuations in temperatures, is said to cause the camels to produce coats softer than those of any other camel species in Mongolia, with properties seen in many of the world's most luxurious natural fibres.
This produces yarns that are exquisitely soft, warmer than merino wool, water resistant, breathable and hypoallergenic, Tengri said.
"Fibres are hand combed from the underbelly of the indigenous baby Khangai camel just once a year by nomadic herders, when the camels shed their first winter coats. From combing to completion, the development process combines creative artistry, science, the purest raw fibres and finest yarn construction," it said.
Back in the UK, the fibres are spun at a heritage mill in Yorkshire, where traditional skills in textile manufacturing, with French Huguenot origin, date back to 1856. The fibres are processed in the soft water of the Yorkshire Pennines, a natural ingredient and unique aspect of the Huddersfield textile weaving industry, aiding the production of exquisite pieces.
Tengri will debut the new 'golden fleece' in its homeware series launching this month, with tailoring fabrics to follow.