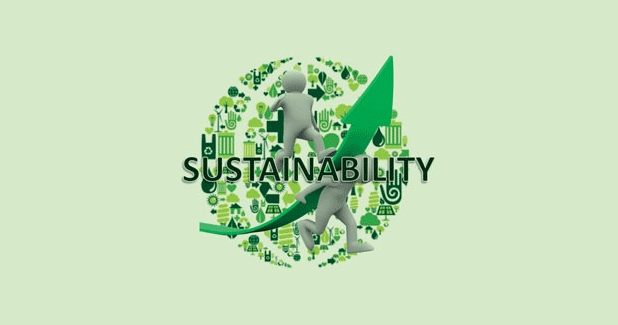 Sustainable innovations: From trickle to tide
What we see today are onrush of innovations touching sustainability everywhere. ITMA may be the watershed year for the global textile industry to take this sustainability to a new higher level. Here are some innovations worth noting
What we see today are onrush of innovations touching sustainability everywhere. ITMA may be the watershed year for the global textile industry to take this sustainability to a new higher level. Here are some innovations worth noting:
UL Environment, a business division of UL (Underwriters Laboratories), has launched a new standard, UL 2883, which establishes human health and environmental criteria for the certification of disposable wipes designed for a range of household and other applications (excluding personal care wipes).
The Danish Environmental Protection Agency (EPA) has entered into partnership with a number of textiles manufacturers with the aim to reduce the volume of hazardous chemicals used in the production of textiles.
French clothing company Lacoste has confirmed that it is removing all angora wool products from its collection and has asked to be added a list of ethical retailers published by People for the Ethical Treatment of Animals (PETA).
Dutch technical-textile giant TenCate has opened its innovation centre, ´The Factory of the Future,´ which will be the focus of a programme to develop environmentally friendly, smart production processes, aimed at nothing less than a revolution in the textile industry.
Adidas is the only textile or luxury goods manufacturer to make it into the 2015 Global 100 – a league table of sustainability performance published by ´Corporate Knights´, described as ´The Magazine for Clean Capitalism´.
Saurer Volkmann has developed an energy-saving spindle family for its carpet machines, under the framework of E³ technology (energy, economics and ergonomics).
Italian yarn manufacturer Fulgar has developed a new polyamide 6,6 microfibre, Q-NOVA, which is 99 per cent derived from recycled materials.
The US Environmental Protection Agency (EPA) is, for the first time, to use its Toxic Substances Control Act (TSCA) authority to collect health-and-safety information on nanoscale chemicals already in use. EPA is proposing one-time reporting and record-keeping requirements on nanoscale chemical substances.
The Euratex-led Energy Made-to-Measure campaign-an initiative for energy efficiency in the European textile and clothing industry-is to intensify due to new collaboration with both the VDMA´s Blue Competence initiative and the Sustainable Technologies project of ACIMIT.
Tatham is offering a machinery drive system designed to cut energy consumption by up to 50 per cent. Tatham´s TS System is intended to offer the latest drive control technology to help customers achieve significant energy and operational savings.
The new DYEFAST dyeing accelerator from HeiQ is designed to allow faster dyeing of polyester fabrics using conventional dyeing equipment. The process time saving of 33 per cent directly leads to a much lower environmental footprint.
Says Charles Beauduin: ¨ No area is under more scrutiny than dyeing and finishing, with pollutants, water, and energy usage critical areas of concern.
As a result, ITMA-under the theme ´Master the Art of Sustainable Innovation´-is set to host a rousing forum for textile colourant and chemical leaders, with an agenda focused on sustainability in dyeing and finishing processes. Whilst the forum will look at the challenges being faced by this huge area of the textiles industry, it will also discuss solutions to these challenges; those offered by innovation in technology throughout the supply chain.¨ ¨The World Textile Summit will focus on the business side of sustainability, seeking to answer sustainability questions that matter to the industry´s strategic decision-makers. It is important for businesses to feel reassured that capital investment in resource efficient technologies will see a return; that they feel confident about how to monitor a sustainable supply chain; and that market opportunities will arise from a strat