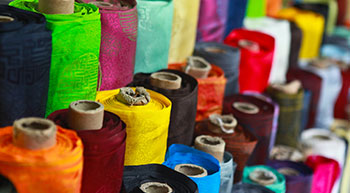 Strict norms on flammability in US
In the US, there are regulatory requirements for the flammability of textile. For example, children's sleepwear – a high-risk category – has stringent flammability regulatory requirements in several countries including the US, Canada, Australia and the UK
In the US, there are regulatory requirements for the flammability of textile. For example, children's sleepwear – a high-risk category – has stringent flammability regulatory requirements in several countries including the US, Canada, Australia and the UK. The testing has been revealed by SGS, world's leading inspection, verification, testing and certification company.
General apparels & flammability
In the US, general apparel needs to be tested for flammability using 16 CFR 1610 (Code of Federal Regulations). Some items, such as gloves and footwear, are exempt from the regulation. An additional group of items, which meet certain weight criteria or are made from specified fibre content, are considered to meet the flammability regulation without testing.
Fabrics are classified into Class 1 Normal Flammability, Class 2 Intermediate Flammability and Class 3 Rapid and Intense Burning, according to the time of the burn and the characteristics of the burn. Fabrics, or fabrics cut from garments, with a Class 3 testing result are not allowed to be sold in the US market.