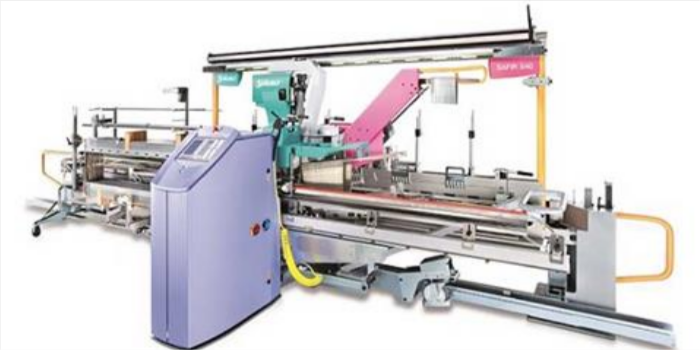 Stäubli to showcase high-end technologies at ITMA Asia
At ITMA Asia 2021, visitors will learn how Stäubli solutions can boost weaving or sock-knitting performance and their overall mill efficiency.
Shanghai (China)
At ITMA Asia 2021, to be held from June 12-16, 2021 in Shanghai (China), Stäubli will present its wide range of machinery equipped with state-of-the-art, high-end technologies and software solutions that offer new and expanded benefits to textile mills.
The optimal course of a weaving process depends on many various prerequisites resulting as well from upstream processes, including yarn processing and warp preparation. With its SAFIR series of drawing-in systems, Stäubli offers unique advantages, such as the preparation of top-quality warps with perfectly aligned yarns. The secret is AWC (Active Warp Control), Stäubli's exclusive yarn sorting technology, which handles both single and multiple yarn types. Visitors to the Stäubli booth will experience how the precision and ingenious technology of the SAFIR S40 automatic drawing-in machine leads to more first-quality output and supports on-time delivery.
Frame weaving: Expand the range of solutions
Thanks to its continual R&D activities, Stäubli delivers machinery that perfectly meets evolving market demands and the associated customer requirements. Stäubli frame-weaving solutions are renowned for reliable high-speed weaving and adaptability to any kind of plain or patterned fabric and any kind of weaving machine. Robustness and high quality have made the broad range of 1600/1700 series of cam motions and the S3000/S3200 series of electronic rotary dobbies well known as extremely reliable workhorses with a very long service life. These machines form a perfect system in combination with dedicated maintenance-free Stäubli transmissions, which are built to the highest quality standards.
Jacquard weaving: Stäubli covers the spectrum
From large-format machines (up to 25,600 hooks) to name selvedge Jacquard machines, weavers can choose from a wide range of Stäubli electronic Jacquard weaving solutions. The LXM Jacquard machine will be presented at ITMA Asia. It is available in two formats (2,688 and 5,376 hooks) and thus meets the requirements of a wide range of applications and assures reliable operation at high weaving speeds. Stäubli's convincing answer to the growing need to protect premium proprietary fabrics with brand-name selvedges is the N4L name Jacquard machine. This machine boasts easy handling, high availability, and reduced maintenance needs. It stands for quality brand-name weaving.
CATEGORIES Industry Update