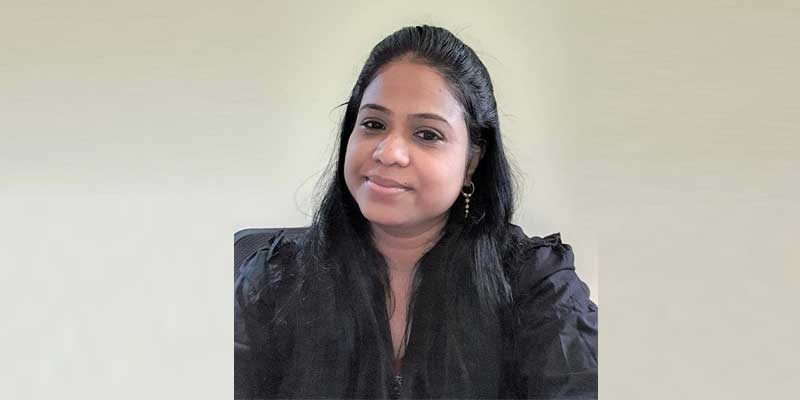 SGS helps industry to identify safer chemicals for production
SGS is trusted by brands and retailers in India because it has cutting-edge labs with the capacity to manage a full spectrum of services, from sample pickup to testing, as well as inspection, verification, and audits. The company can support the development of a more robust and strategic business model because it represents expertise and in-depth knowledge of the consumer goods and retail industries. A wide range of services, including general chemical, physical, and functional testing, technical assistance, certification, sustainability, and chemical management services, including wastewater testing, MRSL testing, root cause analysis service, etc., are all provided by SGS to serve the industry. Anitha Jeyaraj, Deputy Director – Softlines, Connectivity & Products, SGS India, sharesthe relevance of quality testing in textile industry and the new services offered by SGS with Divya Shetty.
What is the importance of quality testing in the textile industry and role of SGS?
Consumers expect value for money, especially in the current market conditions everyone is price conscious. With the entry of e-commerce and online platforms customers have more options to choose from, so it is very important that the quality of a textile product is maintained so that a brand can gain more sales and retain customers.
Buyers expect products to meet both regulatory and general market requirements. It is very important to ensure that each product's specifications match claims made on the label, as well as regulatory requirements. SGS recommends ensuring quality end-to-end, from raw material stage to final product. This means putting stringent control points in place during processing, as any corrections later or at the finished stages are going to be costlier. Exporters should also be mindful of the regulatory requirements of the country of destination, as laws vary and in many countries are very strict.
In addition to meeting regulatory requirements, the testing of chemical formulations used in manufacturing, processing and in finished textile products is key to ensuring product quality. To help our clients manage their supply chain quality, we have developed a range of test methods on the chemical formulations, and the materials used in products, such as accessories and components, in addition to textile material.
Globally, SGS is the world's leading testing, inspection and certification company, with more than 97,000 employees strategically located around the world. We work throughout the supply chain providing specialised business solutions that improve quality, safety, productivity and reduce risk. Our network of over 2,650 offices and laboratories helps customers navigate the increasingly regulated world by offering local expertise on a global scale.
What kind of certification does your organisation provide to the textile sector?
SGS offers one stop services for testing, inspection, verification and certification. This also includes training, audits, consultancy and product certification. SGS can deliver a full spectrum of services, from factory certification against various international standards, to SGS's own innovative certification schemes.
We provide regulatory certification service, called CE/UKCA marking, for PPE for European markets. In addition, we support the textile industry with a range of voluntary marks, including the SGS Independently Checked Mark (IC Mark), SGS Green Mark and SGS Performance Mark. These demonstrate a product's conformity to defined criteria for quality, performance, durability, functionality and sustainability. Independent verification creates transparency, closing the gap between manufacturer, retailer and consumer, and enabling customers to make better informed purchasing decisions. SGS is also an accredited certification body for Textile exchange and ZDHC. We support the textile industry to enhance the transparency and traceability of the supply chain.
How are you supporting industry on the newly emerging chemical testing requirements for textile supply chain?
SGS has full capability to support the entire supply chain, from chemical formulation to complete products. In addition to providing testing services, we also offer training, chemical management and consultation services to help suppliers in overcoming issues/failures.
Approved for ZDHC wastewater testing and the ZDHC MRSL conformance indicator, SGS provides technical support to the industry on how to identify safer chemicals for production, and on the proper implementation of chemical management systems. We have also developed a training module – Hazardous Substance Control (HSC) – to support the apparel industries with risk assessments for chemicals and to phase hazardous chemicals out of the production process. Based on the manufacturing set of the apparel industries, we are providing custom solutions for achieving zero discharge of hazardous chemicals. Plus, the company has developed an advanced digital platform, SGSmart CARES, that takes our clients beyond compliance by supporting practical and actionable chemical management practices along the whole textile supply chain.
For complete products, SGS can provide traditional restricted substance testing and has also developed an innovative, efficient and cost-effective approach, a Product Chemical Screening Program (SGS PRS 400) to verify restricted substance compliance in products for global markets. It is flexible and can be tailored to the requirements of individual brands, product categories and client preferences.
Kindly elaborate on the new testing equipment and digitalisation at SGS.
Advances in technology have always driven change in the fashion industry. The textile industry is constantly evolving, with new fibres with special characteristics and functions. SGS has world class laboratories with the latest equipment and advanced analytical instruments. Recently, we launched a virtual sampling, cloud based, virtual colour assessment to the market. This enables management of the colour supply chain virtually, from anywhere in the world, without the need for physical samples. During the fabric digitization process, surface texture data and physical properties are captured, enabling accurate simulation of a fabric's draping behavior. The data is also easily be shared between stakeholders, removing the costs associated with sending physical garment samples.
What kind of quality and testing challenges do exporters deal with?
Traditionally, textile material quality was defined as general physical properties and the absence of restricted substances. However, with newer trends, consumers want comfortable durable and functional garments that are better for environment. Exporters are required to provide verifiable evidence that claims relating to performance and sustainability are true.
SGS is always one step ahead in supporting exporters as they seek to meet and overcome quality and testing challenges. We develop new testing standards and methods to verify the high end functional properties and environment claims but also to fulfil stringent restricted substances requirements.
What are your growth plans and views on the sustainability front for the textile industry?
India's textile industry is focusing on innovation and new product developments, especially in this current scenario, which is unpredictable. Meanwhile, high inflation is increasing the challenges faced by the industry. India's textile industry is evolving with new product developments in organic cotton, advanced fibres, synthetic fibres and technical textiles, amongst others.
To develop an eco-system that works on a sustainable model, we are working with a holistic approach for all stakeholders, from chemicals and auxiliary manufacturers to brands and retailers. We support the chemical industry with RSL/MRSL chemical screening and testing for chemicals and formulations. We have developed capabilities for recycling/upcycling verification, wastewater solutions, traceability solutions, micro-fibre release, etc. We also have capabilities for anti-microbial, anti-fungal and biodegradability testing for special material claims.
In the current scenario, sustainability and supply chain management are going to be the focus points to decide future trends. The variety of chemical operations and chemicals/materials used in the textile process creates health risks and environmental issues. More thrust on trend and material selections, along with a focus on sustainability and environment, are going to enable Indian players to position themselves better for international/brand collaborations.