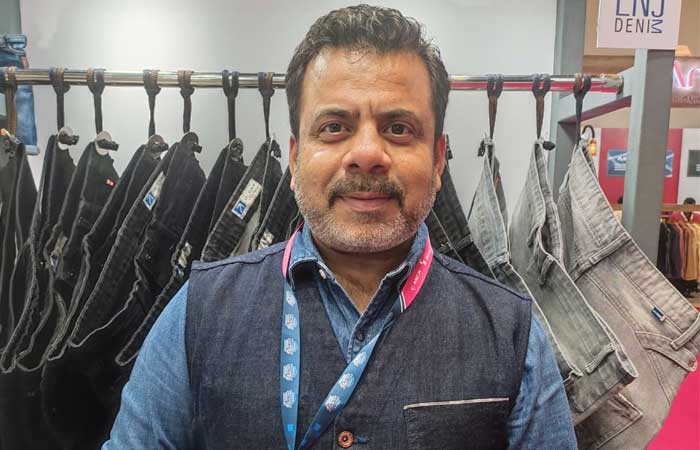 RSWM recycles 70% of the water used per metre of fabric
LNJ Denim, founded in 2007 as part of the LNJ Bhilwara Group's flagship company RSWM, boasts an impressive annual manufacturing capacity of 25 million metres of denim fabric. Renowned for its innovative approach and commitment to providing top-notch denim to both global and local brands, LNJ Denim has established a stellar reputation as a quality supplier. In a recent interview with Divya Shetty, Ashish Bhatnagar, Senior Vice President of RSWM, discusses the prevailing trends in the denim industry and how their company is strategically tapping into them.
What opportunities is RSWM envisioning to capitalise on in the future?
Having already established a niche in the market, RSWM operates within the mid to premium category. Consequently, the company is strategising to broaden its customer base in that segment and potentially enhance its market share with existing clients.
Recognised for its superior yarn quality, how does the company ensure that its production processes also adhere to sustainable practices?
Sustainability is embraced through various avenues. Our processes incorporate sustainable measures, with a focus on water recycling. Nearly 70 per cent of the water used per metre of fabric is recycled. Additionally, we employ eco-friendly dyeing techniques that minimise water consumption. To further reduce our carbon footprint, we utilise 40-45 per cent solar power.
Moreover, we actively incorporate sustainable fibres into our products, some of which are sourced from our own backward spinning network. Even in cases where RSWM does not produce a particular fibre, we outsource it while ensuring it meets our sustainability standards. As a result, a significant portion of our fibres are eco-friendly and contribute to our commitment to sustainability.
What are the prevailing trends in the denim industry in India and on a global scale?
The global market follows a distinct trend compared to domestic markets. In the Indian market, there is a higher demand for net denims, which offer a deeper and cleaner look while ensuring comfort for the wearer. On the other hand, the prevailing concept globally is sustainability. Renowned brands like Inditex, H&M, Levi's, and others are actively pursuing sustainable initiatives. Fibres such as Refibra, Organic cotton, Fair trade, and BCI are witnessing significant demand in the global market.
What are the most recent products or services being offered by the company?
The company offers a diverse range of sustainable products, including those made from bamboo fibre, lotus stem fibre, and cotton nylon. Additionally, we have introduced a zero-cotton product as part of our sustainability initiative. This particular item is a stretch fabric, ideally suited for yoga pants and other activewear.
What are RSWM's plans in both the short-term and long-term?
Regarding the short-term plan, we are aware that the industry has been facing a crisis for the past year and a half. Therefore, our immediate focus is on fully utilising our capacities and ensuring a respectable bottom line. However, once the market recovers, we are committed to expanding our capacities to capitalise on the recovery.