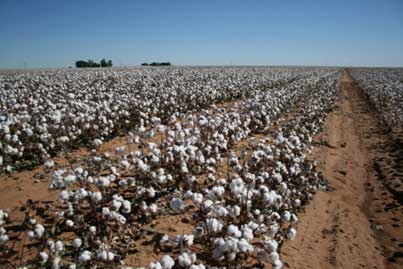 Rising cotton prices: The cause and the impact
The recent decision of the Union Government of India to remove import duty on cotton may help in putting brakes on rising cotton prices. Elevated cotton prices are forcing textile firms to go for blends; thus, increasing demand for man-made fibres (MMF). Divya Shetty takes a closer look at the impact of rising cotton prices on the textile industry.
Cotton prices in India have risen from Rs 40,000 to Rs 97,000 in the last 18 months. Due to the lower opening stock and slightly increased consumption, prices have soared in many key marketplaces. The US ban on Russian oil and US tie-ups in Europe, as well as a spike in raw material prices due to ongoing geopolitical crisis, the price could rise much more. There have also been unconfirmed reports of hoarding of cotton to drive up prices. The garment companies' margins have been squeezed by a 70-80 per cent price increase in the last year.
The government's announcement of a 10% import duty in the 2021 budget was cited by the industry as the principal cause of price increase. Businesses and associations across the country were outraged by the decision and repeatedly proposed that the tax be repealed. With mounting public pressure, on April 14, 2022, the administration officially slashed import duties until September 2022.
This decision bought in some relief to the textile industry. "We are quite pleased with this decision; this removal will revive the MSME sector. Few traders were using the 10 per cent import duty as a shield to earn quick money, but the government has now recognised the problem and has taken a great step to address it," stated Raja Shanmugham, President, Tiruppur Exporters' Association.
Rahul Mehta, Chief Mentor, The Clothing Manufacturers Association of India(CMAI) also welcomed the repeal and shared, "I am sure it will have a favourable impact on current pricing. It will benefit not only the yarn industry, but also the fabric and clothing industries. Although the removal is in effect until September 2022, I am hopeful that prices will remain stable even after that."
Even though the removal of import duties is likely to shrink prices in the coming days, the prices will not come down drastically due to various external factors.
Table 1: Price comparison over the last six months
| | | | |
| --- | --- | --- | --- |
| | In September 2021 | In April 2022 | Rise In percentage |
| Cost of Gujarat's Shankar Cotton | Rs25,500 | Rs43,200 | 69.4% |
| Cost of Telangana's Banni Cotton | Rs27,300 | Rs45,500 | 66.6% |
Courtesy: Industry Sources
Global Turmoil
The war and rising crude oil costs have completely disrupted US and Australian exports to other countries, according to Ashwin Chandran, Managing Director of Precot Meridian. "There has been a logistical problem with shipping and the availability of ships and containers all over the world since last year. Bangladesh, Vietnam, and Indonesia placed large orders for cotton from the United States and Australia, but these orders were badly delayed due to ship and container shortages. As a result, these countries, which rely entirely on imports, began buying cotton from India in November to January. As a result, roughly 15 lakh bales of cotton were exported from India in the last three months.The fear is that the industry will not have enough cotton to get us through this cotton season, and that the next cotton will arrive in September," he added.
The cost of raw materials has risen not just in India, but throughout the globe. With many global companies looking to move away from China, the demand for Indian cotton will only grow aiding price inflation.Rising debt crisis in Sri Lankan is leading to diversion of a large number of orders to India. Unfortunately, due to high raw material costs, India will not be able to accept as many orders, but can still be in a competitive position.
The cost escalation has not only affected the farmers and ginners in the industry, even traders and manufacturers are bearing the brunt of rise in fibres. According to Vinay Thadani, Chief Financial Officer, Vishal Fabrics, Indian traders are providing the international community with solutions to not lose the ground in the competitive market, "Seeing this surge, the textile associations are attempting to negotiate with UK, European countries to enter free trade agreements resulting in concessional duties on textile products. Maintaining the quality of the material manufactured and the initiatives taken by government for balancing the rise in price, the India textile market will be able to accept the foreign orders and will contribute in export growth rate."
MMF trumps over cotton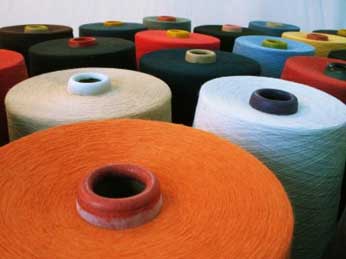 Since the price of cotton has soared, manufacturers have been looking for an alternative, and looks like they have found one! Speaking about the on-going transition to man-made fibre (MMF), Shanmugham said, "This increase (in cotton prices) will undoubtedly benefit the MMF business, which already holds a two-thirds share of the global market. Due to the increase in cotton prices, India would be forced to transition to MMF in the following seasons."
Imports of Man-Made Staple Fibre (MMSF) have increased at a CAGR of 9%. In 2021, MMF exports totalled 4.8 billion dollars. India is the sixth largest exporter of MMF textiles, with a 16 percent share of the worldwide MMF textile market. Courtesy: investindia.gov.in
The MMF industry will undoubtedly benefit since, in order to manage price increases, garment makers are combining cotton fibre with MMF. "Previously, they only made 100%cotton shirts, but now they make cotton rich shirts. Although there hasn't been much blending, it has been done as a result of the price increase," stated Mehta. It is not possible to switch to 100% polyester cloth in the Indian environment. In addition, some products, such as denim jeans, will not be as successful with MMF. However, the percentage of MMF in cotton rich fibre will increase dramatically.
The current price of man-made fibre hovers between Rs 180 – 220 per kg. There has been a rise in the prices of polyester & viscose i.e., man-made fibre up to 10-15%. "It is anticipated that due to the increase in consumption of MMF as an alternative to cotton yarn the industries, we will be able to achieve higher realisations and will attain higher growth rate in upcoming years," highlighted Thadani.
Global scenario of MMF: Demand for man made fibre textiles all over the world is increasing as a substitute for cotton amid changes in global fashion trends. Currently MMF dominates global textile fibre consumption with 72: 28 ratio i.e., MMF 72% and 28% is Natural fibre.
Technology challenge
Since the industry relies heavily on labour, the Indian textile makers are slower to adapt to technology than other industries. Even the government has not provided much in the way of technological improvement to this industry, which is thought to be another reason why the entire value chain is not profiting as much as it should. Chandran recalls a time when the textile sector benefitted from government initiatives and proposes that they be reinstated. He said,"The 'Technology Mission on Cotton (TMC),' was a highly effective programme that began almost 20 years ago and had significantly improved cotton farmers' yields. We were able to increase production from roughly 240-250 lakh bales in the late 1990s to 350-370 lakh bales in 2013 and 2014… However, after 2014, our yields have stagnated, and as a result, our crop size has been stagnated as well. We have advised the government to reinstate TMC 2. Not only will this enhance ginning quality, but it will also improve seed quality."
Shanmugham further added, "India still lags behind in terms of technology, and if we don't catch up to global level, I fear we will not grow."
Solutions….
Although the government has deferred the decision of increase of GST slab from 5 per cent to 12 per cent on the textile sector, according to Thadani,it would be more beneficial for the textile industry if the government drops the proposition to increase the slab rate as the apparels are being considered the necessity of every individual.
Also, the cotton farming in India is highly fragmented due to small farm holdings which make it difficult to get real-time and accurate information. To attain accuracy, the government can collect ginning reports that can be beneficial to cotton farmers as well as the consumers.Chandran added, "Countries like the United States, Australia, and even West Africa have reasonable ginning records. So, after the cotton is harvested from the farm, it is transported to the mandi and then to the gin, so it will be best if our country follows the same procedure."
Mixed forecast
With the removal of import duty, some industry people are happy, but some are still worried about this year's output.
Mehta sees a brighter future of the Indian textile industry as he said, "I am quite optimistic about the future of India's garment industry because, both domestically and internationally, we will return to our pre-Covid growth rate of 10-12% because I believe the economy is improving and the socio-economic factors are in our favour. India will undoubtedly benefit as a result of the turbulence in the neighbouring countries."
Adding to the optimism, even Thadani stated, "Such an initiative from the Indian Government can help the textile industries to face global competition and escalate the high export growth rate in the upcoming fiscal years."
Chandran, on the other hand, is waiting for the results to come in over the next few months before deciding whether the outcome will be favourable or adverse. He said, "I'm afraid this year is going to be difficult. We'll have a better image in a few months. Everything is dependent on the rainfall and the sowing numbers we receive."