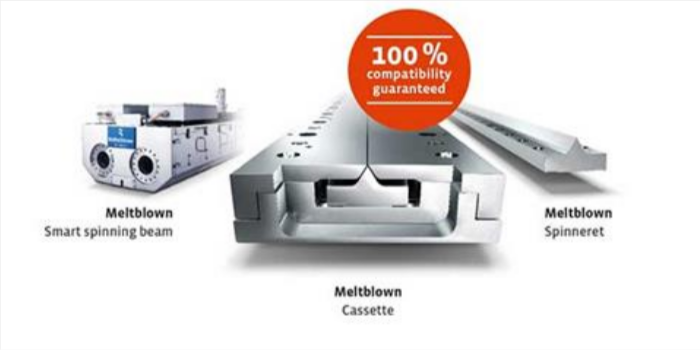 Reifenhäuser to offer 20% discount at ANEX/SINCE 2021
The German firm Reifenhäuser Enka Tecnica presented its portfolio of components for composite lines and meltblown at the ANEX/SINCE 2021 exhibition that took place from July 22 to July 24.
Troisdorf, Germany
Reifenhäuser Enka Tecnica will
present its portfolio of replacement components for meltblown and composite
lines at the ANEX/SINCE 2021 exhibition from July 22 to 24. The highly
specialised manufacturer of spinnerets, cassettes, and complete meltblown
spinning beams offers high-end technology "Made in Germany" that is 100%
non-proprietary compatible with all globally installed lines.
With the onset of the Covid
pandemic, demand for high-quality meltblown products, such as medical
protective masks, soared dramatically. With Enka Tecnica's economical
replacement components, customers can upgrade their existing lines and produce
complex applications in the hygiene, medicine, or filtration sectors to get
access to new profitable markets.
The outstanding quality of nozzle
tips and capillaries assures consistent product quality and precision, allowing
producers to meet tolerance specifications reliably and avoid production waste.
In addition, the meltblown spinning beams provide an optimized sustainable
energy concept that reduces preheat time by increasing heat output. This saves
energy and reduces carbon footprint.
Enka Tecnica experts manufacture
all components precisely to customer specifications to guarantee their seamless
integration in existing line technologies. "Our primary concern is the
satisfaction and success of our customers. That's why a personal relationship
with our customers is just as important to us as the punctual delivery of our
very high-quality products. A long-term cooperation based on trust means more
to us than turning a quick profit," explained Wilfried Schiffer, Managing
Director of Reifenhäuser Enka Tecnica.
This year's combined edition of the
two leading Asian nonwovens trade shows ANEX and SINCE is expected to attract
around 600 exhibitors and 30,000 trade visitors on over 35,000 m2 of exhibition
space at the Shanghai World EXPO Exhibition & Convention Center (SWEECC).
Reifenhäuser Enka Tecnica grants a discount of 20% on all meltblown components
ordered during the exhibition.
Source – Press release of
" Reifenhauser
"
Also Read:
https://indiantextilejournal.com/latest-textile-industry-news/andritz-to-present-novel-nonwovens-tech-at-anex-since-2021
https://indiantextilejournal.com/latest-textile-industry-news/oerlikon-receives-big-order-for-staple-fibre-tech