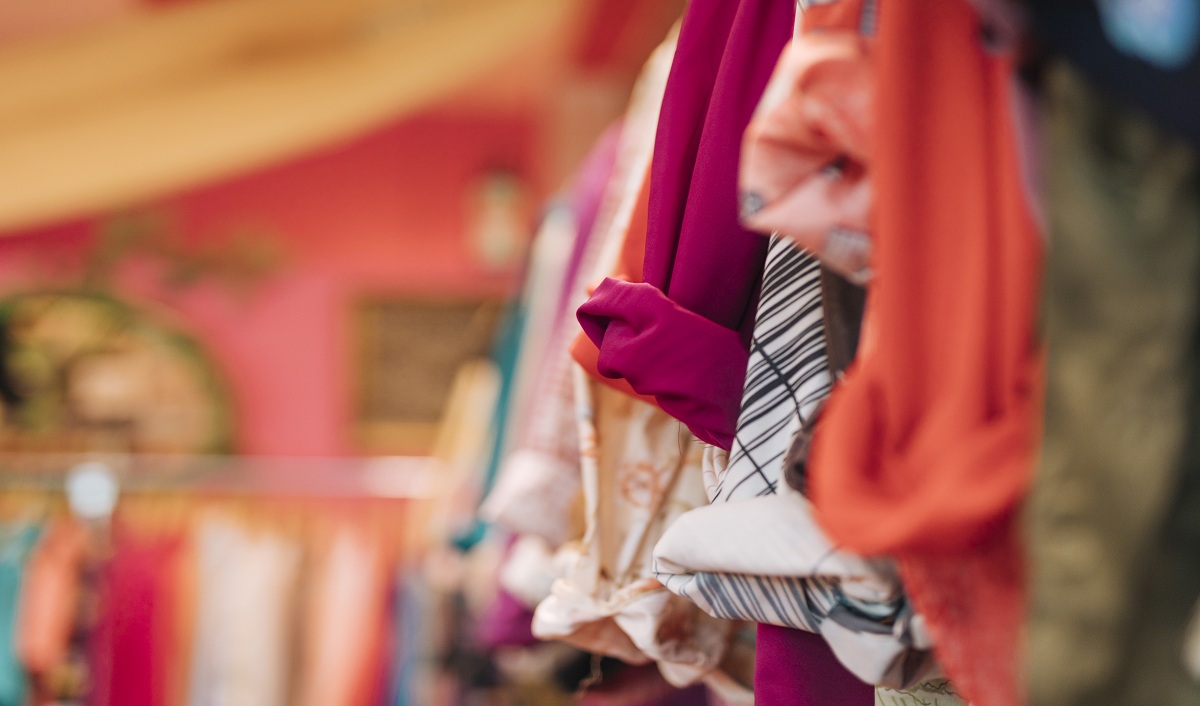 Re-weaving India's success story
After an unfortunate slowdown caused by the pandemic, India's textile industry is now back on track. Divya Shetty examines the industry's readiness to work toward becoming the leader in the textile industry and the issues that need to be addressed to achieve this target.
India's textile industry holds great prominence as the country is the second-largest producer of textiles & garments globally – and is also the fifth-largest exporter to the world. While Indian textile companies faced hurdle due to Covid 19 pandemic, they  started recovering  the lost ground after the third quarter of FY21 supported by buoyant consumer demand and proactive government policies. With many leading global firms  adapting China Plus One policy, Indian textile industry has benefitted immensely. The result – India recorded its highest-ever textiles & apparel (T&A) exports (including handicrafts) at $ 4.4 billion in FY22, up by 41% compared to FY20 and 26% over FY20.
"The Indian suppliers are being seen with great respect all over the world and the perception of India has changed and it is now looked upon as a quality supplier and reliable partner in the long run," says Nivedan Churiwal, Managing Director, BSL Ltd (South Asia's leading supplier of furnishing fabrics).
A primary driver of Indian textile sector's growth is likely to be apparel brands' increasing diversification of their supply chains away from China. The Indian T&A industry is self-reliant in every aspects – right from the production of raw materials to the delivery of finished products, with substantial value-addition at each stage of processing. In terms of raw material availability, India is the largest producer of cotton & jute in the world and is the 2nd largest producer of polyester, silk, and fibre in the world.
Due to increasing manufacturing costs and growing tariff issues amidst the US-China trade war, international brands had already been seeking to reduce their supply chain dependency on China even before COVID 19. "The biggest gainers in apparel manufacturing have been in Bangladesh and Vietnam, followed by India, Pakistan, and Myanmar. This shift will continue to gain momentum despite some major western economies' fear of high inflation and recession," adds Pallab Banerjee, Managing Director, Pearl Global Industries (a multinational apparel manufacturing company).
Striving $100 billion target
In 2021, the government set a lofty goal of $100 billion for textile and apparel exports for the next five years. It urged the sector to seize the opportunity presented by a shift in the global market where China is losing market share in the labour-intensive sector. Even industrialists believe that this goal can be accomplished given the socio-economic conflict. T Rajkumar, Chairman of the Confideration of Indian Textile Industry (CITI) (one of the leading industry chambers of the textile and clothing sector of India),explains,"The Government of India is looking towards increasing Indian T&A exports to $100 billion by 2025-26 and has brought out a series of policy measures to achieve the same. Traditionally, India is known for its cotton-based T&A products, while the world over, demand for MMF (man-made fibre) products is increasing with consumption of MMF fibres outpacing the natural fibre during the last one decade. India has not been able to capitalise on the MMF opportunities which have arisen in the global arena. However, in recent times, the industry has seen an increasing realisation of this opportunity and taken strides to tap it."
India still has an advantage over other countries when it comes to sourcing products at lower prices, and manufacturers should take advantage of this, according to Dr S N Modani, Managing Director, Sangam (India) (the largest producer of PV Dyed Yarn, Seamless Garments, Seamless Fashion). He affirms, "While we must compete with other nations on this, a whole new world of opportunities has emerged in core manufacturing sectors like automobiles and auto parts, engineering-related goods, and chemicals. Global businesses must consider de-risking their supply chains, so they cannot avoid India. From the perspective of lower-cost sourcing for multinational corporations, India's cost advantage in manufacturing is still a significant factor."
C Bose, President Emeritus, TAI Mumbai Unit (conducts programs for textile professionals and technocrats), has a different take on this as he says, "Although there is growth, it is happening at a relatively slower rate. I always prefer the quantity over the value of imports or exports. We should start comparing our textile industries in terms of kilo yarn, quintals, etc. rather than Dollars or Euros."
Even while India is making faster progress toward dominating the global textile market, it still needs to solve a few of its issues. R Senthil Kumar, CEO of Premier Export Corporation, adds, "Our industry also faces few challenges mainly the dearth of skilled manpower, high cost of finance, high cost of power and lack of scaling due to the nature of the Industry where main clusters are made up of MSME units. Such units are devoid of any R&D facilities. Further, the MMF is still expensive in India due to higher tax rates and fewer suppliers of such fibres. We are yet to diversify to MMF sectors which contribute to the bulk of apparel being manufactured around the global markets at this point in time. We at the moment are way behind our competitors in this segment." Premier Export Corporation is a renowned manufacturer, exporter & supplier of a premium range of quality apparels.
Sunrise sectors
India's advantages in traditional textiles and natural fibres have already been identified on a worldwide scale. It is presently developing as a prominent participant in the technical textiles industry and contributes to a market size of $ 19 billion. Technical textiles – a rapidly expanding sub-segment within the T&A domain (see Fig 1)- are used extensively in a variety of sectors, including agriculture, construction, sportswear, healthcare, etc. India's rapid modernisation and manufacturing competitiveness are two of the main factors driving this market's expansion.
Technical textile makes up over 13% of India's overall textile and apparel business and has a 0.7% GDP contribution. As the consumption of technological textiles in India is currently only around 5-10% compared to 30-70% in some of the industrialised countries, there is a significant potential to fill this demand gap.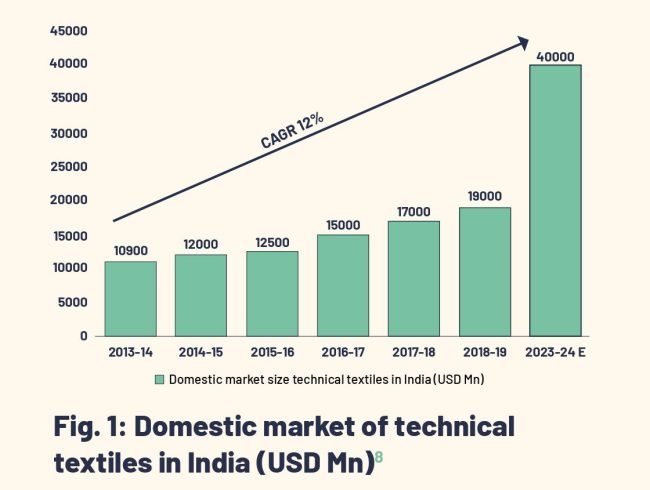 Ankur Kothari, CEO, Kusumgar Corporates (the company has been involved in the research, development and manufacturing of speciality textiles for niche applications.), asserts, "We are miles behind in technology and scale to China and other nations. Like any such issue, it's not about one or two factors, but a combination of factors. While Government support, source of raw materials and cost competitiveness gets discussed a lot, process knowledge and export orientation are as important as other factors. ."
Kothari adds, "Process knowledge is the kind of knowledge that's hard to write down as an instruction. For example, you can give someone a well-equipped kitchen and an extraordinarily detailed recipe, but unless he already has some cooking experience, we shouldn't expect him to prepare a great dish."
Modani comments, "The Covid pandemic has increased the demand for technical textiles in the form of PPE (Personal Protective Equipment) suits and equipment. Government support for the industry includes funding and sponsorship of equipment."
Home textiles sector is another potential area for growth for Indian companies. The sector seems to be unstoppable in the coming years as it is expected to grow at 14-15% in FY23 driven by healthy demand from exports, benefit of new FTA with UAE/Australia. As per Crisil, the bedsheet segment – accounting for 48% of overall home textile exports – is expected to continue to report higher growth due to increase in-home consumption with hybrid/work-from-home culture (see Table 1).

Inspite of opportunities offered by these sunrise sectors, there is still a long way to go. Bose explains, "The government is investing extensively in the development of technical textiles, home textiles, geo textiles and jute, but are unable to observe any positive results due to lack of reliable information."
Diminishing cotton concerns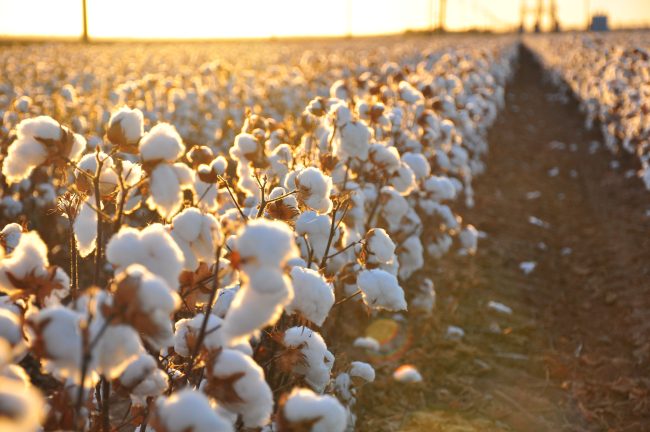 In the first several months of 2022, cotton prices surged. Along with the import duty, this increase greatly strained the sector. However, the cost of cotton is now declining globally. Currently, crop conditions are excellent in all cotton-growing states, and if all goes as expected, it is anticipated that the production will be more than 350 lakh bales (of 170 kg each) in the following 2022–23 season, up from 315 lakh bales in the current season. If October does not have heavy rains, production could rise by another 25,000 bales.
Agarwal expresses hope for the upcoming crop season by saying, "One major headwind has been the surge in cotton prices that were record high in 1QFY23, but have cooled significantly since then. We expect prices to stabilise with the onset of the new cotton season in October 2022, and are hopeful that the pressure should soften in later part of the financial year."
Growth impediments
To emerge as the global textile powerhouse, Indian T&A industry will have to overcome some of the self-induced impediments and external challenges.
According to Pranav Chaudhry, Research Analyst, Wazir Advisors and Aditya Rajyan, Consultant, Wazir Advisor, some of the shortcomings of the Indian T&A industry are:
Conventional technology: Since the textile and apparel sector is perceived to be for MSMEs by local businessmen, reluctance to upgrade machinery timely causes maintenance issues and directly affects the quality and efficiency of production. As per the Ministry of Textiles annual report FY20, it is estimated that more than 75% of the shuttle looms are obsolete with a vintage of more than 15 years and have virtually no process or quality control devices/attachments. This yields lower productivity and poor fabric quality. While the competing nations are advancing further to adopt Industry 4.0 norms, Indian manufacturers still struggle to upgrade the basic technology of technology.
Absence of economies of scale: In India, the average looms per shed are 15 to 30 which is majorly present in the decentralised sector. However, the global manufacturing leader viz. China has 300 to 400 looms per shed and focuses on a large scale of production. Similarly, garment factories in India usually consist of 500-1000 machines, whereas the ones in China and Vietnam possess 3000-4000 machine set-up providing them with the leverage of large-scale organised production. The absence of economies of scale has led to the high cost of manufacturing, low manufacturing competitiveness and low potential for product development.
Lack of factory compliance for export: Global brands and retailers seek fully compliant factories which can supply ethically manufactured products. The Indian T&A sector lags in this aspect as most of the textile units in India are not socially and environmentally compliant to attract large global brands and retailers. These units do not have energy conservation measures, HR policies, etc. Many of them also do not possess quality and health & safety compliance.
Shortage of skilled workers: Indian apparel industry needs to upgrade the skill level of the manpower by investing in skill development. The skill level of workers is not up to the mark when compared with the competing nations like China, Indonesia, Vietnam, etc, leading to lower production efficiencies and high defects per hundred units.
Insufficient product diversification: Apparel manufacturing units in India have restricted themselves towards limited products (mainly cotton apparel). However, the global fashion industry is extremely dynamic with diverse needs for several end-use applications. The absence of large-scale synthetic apparel manufacturers makes India lose a significant share in the apparel market.
Lack of integration (actual or virtual): India is perhaps the only large fabric producer which is majorly into greige fabric exports. Weaving in India has rendered as a low value-added activity with very less margins; hence, smaller businesses. An end-to-end integrated unit for apparel production saves on transportation costs and aids better production planning to achieve higher efficiencies thus saving costs.
Limited trade agreements and international relations: India due to its economic conditions is considered one the fastest growing major economies in the world, this status forbids India access to trade agreements with developed nations, especially with the G7, as they prioritise under-developed countries to import products. For Ex: Europe GSP.
Wazir Advisors assists clients in strategy formulation and implementation in textile value chain.
To take the advantage of global sentiment for de-linking supply chains from China, Indian players will have to develop a differentiated value proposition, concentrate on quality rather than quantity, have more practical and inventive designs, and ensure sustainability and traceability throughout the value chain. Modani states, "Given the high-interest rates and a more difficult industrial relations environment, India currently has low competitiveness in the market's high-volume, low-value addition segments. India is, therefore, better suited to gain a share in businesses with lower volumes but higher value addition, higher service levels, and wider customisation requirements."
Re-weaving success streak
Experts believe that India has the potential to become the second-largest exporter of textiles after China provided it focuses on its strength and key high-value market segments over the course of the next four to five years. Increasing investments, implementing structural reforms to achieve scale, and addressing technological gaps in the textile industry are just a few ways to maintain the overall growth of textile exports.
With policies like PLI (Production Linked Incentive) scheme and PM Mitra Parks, the Indian government has placed enough attention to give a boost to the textile & apparel industry with right incentives and subsidies. However, the target can only be met if the industry takes firm measures to make India the world's top producer and supplier of textiles.
Experts' Take
Industry leaders share their opinion on how the Indian textile sector can work on its shortcomings in order to reach the $ 100 billion exports goal: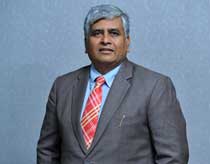 Dr S N Modani, Managing Director, Sangam India: "We must focus adapt automation and digitisation for effective and smart manufacturing, instill a strict quality culture, upgrade its infrastructure, adopt sustainability initiatives at every stage, and, most importantly, win over customers' trust."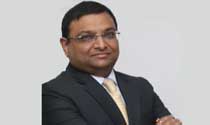 Amit Agarwal, Chief Financial Officer, Raymond: "In terms of customer engagement, leading players must invest in enhancing their omni-channel presence, since we have seen that consumers are now comfortable using both online & brick & mortar channels in their shopping experience."
Pallab Banerjee, MD, Pearl Global Industries: "Primary goal for the coming year should be to foster an environment of creativity and sustainability amid the dynamic fashion industry. Catering to individual styles compromising on quality while keeping the planet & safety of people should be the core of operations."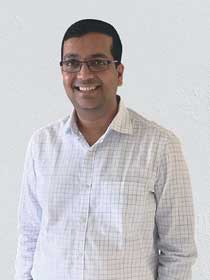 Ankur Kothari, CEO, Kusumgar Corporates: "We need to have the twin combination of process knowledge and export orientation. Then, we can have the pleasure of having a wide range of products being made in India, for the world."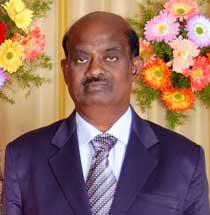 C Bose, President Emeritus, TAI Mumbai Unit: "The fibre-to-garment ratio, which is 1:100, cannot be more than 20–30%. Consider that the completed cotton shirt costs roughly Rs 5000 and that the cost of the cotton is Rs 300 per kilo. Furthermore, the weight of that shirt is less than 200 grams. Thus, the 200 grams of fibre, which costs about Rs 50–60, have been sold 100 times under the guise of branded clothing. Consequently, this proportion ought to be in check by the government."