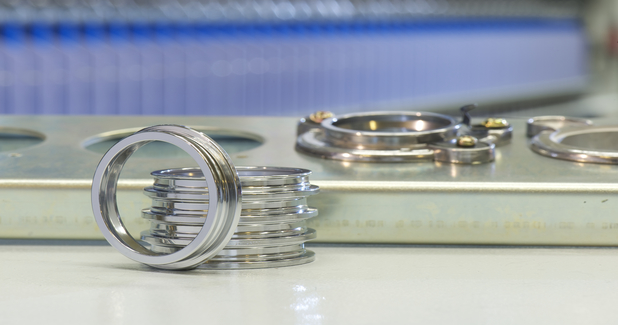 R to present latest TURBO rings at ITMA Asia 2018
We have been in the Chinese market since more than 25 years and R products are well accepted by the textile industry
The latest generation of TURBO spinning rings provide excellent results especially for Compact and Siro-Compact yarns. Since the introduction of this further milestone by leading German ring and traveller manufacturer R more than 25 Mio units of TURBO rings have been installed and contribute to the customers? success. The enhanced surface allows increasing machine efficiencies by up to 10 per cent ? especially when producing yarns of sensitive fibres or with highest spindle speeds.
Managing Director at R, Benjamin Reiners said, ?The new TURBO rings with benefits including low yarn hairiness, longer service life and increased machine efficiency by up to 10 per cent are extremely beneficial for the demanding Chinese spinners.?
?We have been in the Chinese market since more than 25 years and R products are well accepted by the textile industry. We are overwhelmed by the positive feedback for TURBO rings by Chinese spinners,? Reiners added. At ITMA Asia 2018 Reiners Fürst will also present new ring travellers for 100 per cent Viskose, as well as Modal, Micromodal und Tencel. The end-users benefit from low yarn hairiness and longer traveller service life.