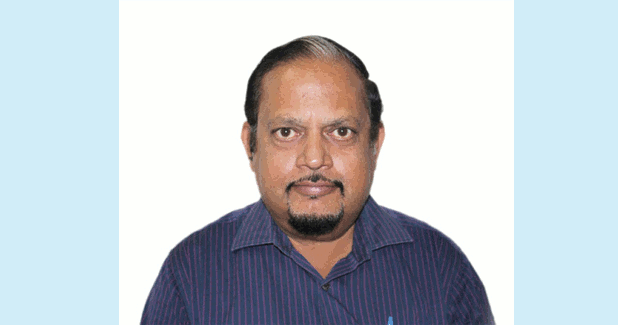 Peass' latest tech precision winding machine
Founded in 1962, Peass Industrial Engineers are one of the leading manufacturers, suppliers and exporters of first stage textile machinery, winding machines, yarn winding machines in India.
Founded in 1962, Peass Industrial Engineers are one of the leading manufacturers, suppliers and exporters of first stage textile machinery, winding machines, yarn winding machines in India. The company's Vice President of Sales and Marketing, Mangesh Chaudhari speaks on Peass' participation at ITMA and the latest machines exhibited during the flagship event.
How many ITMAs has your company attended. Please share your company's experience in the international markets with reference to participation in other exhibitions too.
We have participated in almost all the ITMA since the 70s. Among all the exhibitions, this is the most eagerly awaited by all textile-related entities. Generally the latest technology machines are unveiled during this exhibition, which makes it highly anticipated event for the industry.
What are the machinery/accessories your company will be displaying during this ITMA Barcelona? What are their unique features and applications?
We would be displaying our latest technology precision winding machines. These are used for soft package winding, assembly winding, re-winding.
The unique advantages for the end users are:
Soft winding/yarn dyeing: Increased dyeing capacities, most uniform dyeing results with best RFT%, higher productivity and least yarn quality deterioration
Assembly winding: Huge power savings in twisting by accommodating required yarn content in smaller diameter TFO pots. Zero breaks in TFO due to package faults, least increase in hairiness.
Re-winding: Best unwinding performance even at high unwinding speeds on high speed air jet looms, minimal bottoms in warping, significant improvement in loom efficiency.
How have your company's products been doing in the global export markets? In which year did the company make a breakthrough and how has this progressed through the years?
We have been exporting average 40-45 per cent of our sales consistently for the past few decades. Of late, the export market is concentrated mainly in Asian countries, which is a global textile hub, with a few numbers to show in developed countries.
In the recent past, has your company entered new markets, and if so, which are the ones and for which products?
Most satisfying results, for our precision winders, after prolonged concentrated efforts were achieved from China market! I believe, we are the only company who regularly export the winding machine from India to China. Recently, Vietnam and Bangladesh has also shown encouraging trend towards high-end precision winders against traditional drum type winders. Here I am referring only to countries that give volume business.
Is your company fully or partially dependent on foreign technology or inputs? Or are the products totally indigenously made? Give your comments on your competitive strength.
In recent past, we had a decade long joint venture with Saurer. Currently, we are fully owned Indian company with totally indigenous products and technologies. Strengthened by our 60 years of experience, we are now more of a solution providing company that makes "life easy and business more profitable" for the end user. Our endeavour has always been to provide latest technology and best quality at sustainable costs.
With some new countries entering textile production and also a few reshoring & revival of textile industries, do you see any rise in demand for your products globally?
Textile generally would always remain an evergreen industry considering the growing population and increasing per capita consumption globally. The demand for our kind of machines would surely increase as the industry has to reinvent itself with new technology machines with higher throughput rates and labour saving, and eco friendly and sustainability as key deciding factors.
What are the future prospects and problems that your company is facing in raising its share for its products/machinery in the global market?
Future in long run is good as India, based on its skill sets and rapidly improving infrastructure, is heading to be the textile hub of the world. Globally, this will increase the acceptability of Indian machinery. As the size Indian economy progresses rapidly, the products would eventually lead the markets.
Currently, the scaling up of manufacturing/sourcing facilities is a bit of a constraint in meeting quick delivery requirements of export markets.
Promoting products/machinery effectively through exhibitions abroad is very important for the industry and the country in these days of globalisation. Do you have any suggestions/advice for the industry and the Government in this regard?
I believe that Indian manufacturers should mainly focus on making world-class products rather than competing only on prices by compromising in quality. Over a period of time this would improve the country image globally opening up new markets at sustainable prices.
The government should mainly:
Improve infrastructure at ports leading to faster throughput
incentivise exports by encouraging/supporting participation in global exhibitions
provide infrastructure to supply skilled labour to the industry, and
update labour laws