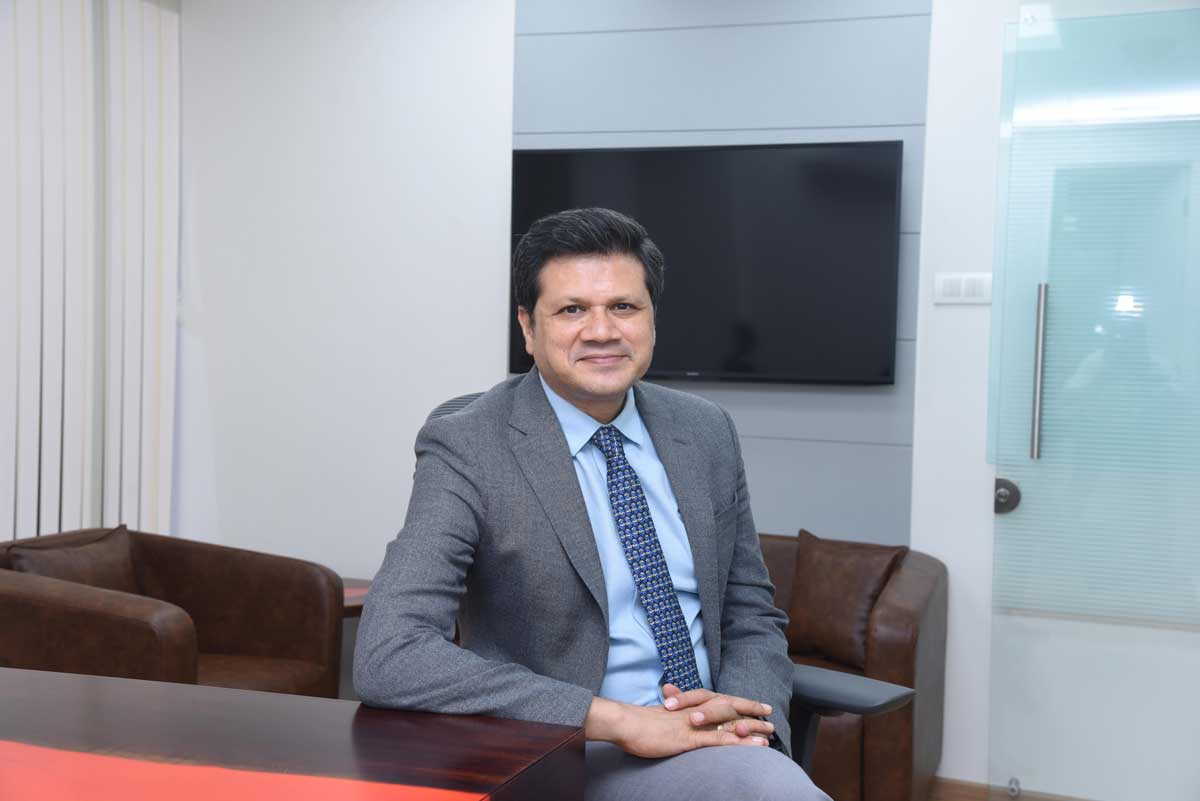 PDS' Group CEO is optimistic about India's export share in 2023
Promoting sustainability around the world, PDS Limited is a global consumer-driven manufacturing and sourcing platform serving the world's leading brands and retailers. The company is present in more than 22 countries around the world. Sanjay Jain, Group CEO, PDS, shares industry and company's vision for 2023 with Divya Shetty.
How was your company's performance in 2022?
In the last financial year, we have crossed the $1 billion mark in topline. We also registered ₹5,262 crore revenue in the first half of FY23 with a 38 per cent Y-o-Y growth. Focused on business expansion, we are increasing wallet share with existing customers and also onboarding new customers with customised service offerings including "Sourcing as a Service".
In India, we also acquired a 51 per cent stake in DBS Lifestyle, a design-led company catering to fashion and home categories.
What according to you was the performance of the Indian textile industry in 2022?
The Indian textile industry has faced numerous challenges this year fueled by the factors like fluctuating prices of cotton and low demand due to recessionary trends in key international markets. While the industry suffered amid economic volatility and price disparity, textile exports were dragged down during the major part of the year. However, the rating agency, ICRA is optimistic about the apparel exports in the second quarter of the current financial year. As per a FICCI-Wazir Advisors report, the Indian textile and apparel market is projected to grow to $250 billion by 2025-26.
What has been the impact of government policy in 2022 and what are your expectations from the forthcoming budget?
Asian countries like India, China, Bangladesh, Sri Lanka, Pakistan and Vietnam have dominated the global textile market. Amidst geo-political issues, economic instability and energy crisis hindering the growth of the industry, plenty of opportunities are knocking at India's door. Determined to make the best of these opportunities presented, the Indian government is extending support to the industry to overcome the current challenges, enhance capacities, scale up operations and improve competitiveness. With the final draft of the PLI 2.0 scheme, PM MITRA scheme, Free Trade Agreement with the UK and Economic Cooperation and Trade Agreement between India and Australia in the pipeline, continuous efforts of the government are boosting the business growth and subsequently increasing India's share in the textile and apparel exports.
At PDS, we have chalked out plans to expand India operations to avail the benefits of the PLI scheme.
What opportunities and challenges do you foresee for the industry and your company in 2023?
At PDS, we largely operate in the affordable price segment. During the recession, it has been widely observed that customers migrate from high price points to low price point products thus aiding us to be profitable in such difficult times as well. A well-diversified geographical spread in addition to a vast array of product categories in the company's portfolio has also helped PDS to sustain growth when the market is observing recessionary trends. On the industry front, the experts are projecting economic recession and rising inflation to continue in the UK, US, and Europe markets. We are looking at the next two quarters with caution.
What is the outlook for the industry and PDS?
Outlook for the company: At PDS, we plan to double our revenue to $ 2.5 billion in the next 4- 5 years. We are increasing the efficiency and profitability of our manufacturing facilities. Our aspiration is to reach 5 per cent net profit to sales in a year and we believe there is potential to bring it to 7 per cent in 2 years.
We are evaluating new geographies (Central and South America) for servicing the US markets, offering shorter lead times. We are also evaluating Jordon and Egypt which are key to meet shorter lead time demand
Outlook for the industry: Global textile and apparel trade is expected to grow at 3.5 per cent CAGR to reach $ 1000 billion by 2025-26. High focus is on sustainability and circular fashion, also the 'China+1' strategy of global brands is providing an opportunity for countries like India to increase their export share. With other regional countries having a narrow bandwidth given their limited geographic size, India can build a strong global position by leveraging its relatively large strategic depth, play to its strength in fabrics by positioning India as a regional fabric hub, and emerge as a strong manufacturing alternative in the global value chain.