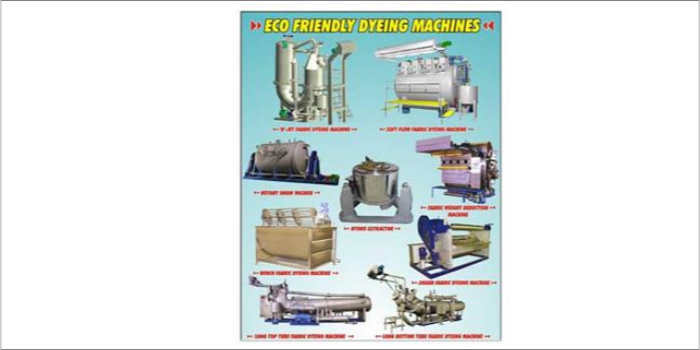 Parama Texmach offers complete textile dyeing & processing solutions
Nanotek Controls, Sparrow Tex and Shaurya have joined hands to provide a complete range of textile dyeing and finishing solutions to the Indian textile industry.
RG Gupta, proprietor of Nanotek Controls, Satyanarayan Kesardev Saini, proprietor, Sparrow Tex, and
Parmindar Manoharlal Saini, proprietor of Shaurya have joined hands to form a new company – Parama
Texmach providing a complete range of textile dyeing and processing solutions to Indian manufacturers and
companies.
Parama Texmach brings together the expertise of all the three companies under one roof. The company will
provide Nanotek's dyeing controller VFDs and automation instruments, Sparrow Tex's polyester dyeing
machines and Shaurya's cotton dyeing machines.
Parama Texmach provides textile processing machineries. These machineries are high temperature softflow
dyeing machine, long tube dyeing machine, u type jet dyeing machine, winch dyeing machine, jigger dyeing
machine, fabric drum washing machine, fabric weight reduction machine. The company manufactures these
machines without making harm to the environment. It provides these machineries so that the consumption of
water and power can be reduced so that our future will be more eco-friendly.

R.G. Gupta, Director of Parama Texmach, has experience of more than two decades in India and abroad and
decided to deliver a good quality machines with reliability, robust construction and ease in operation. "We are
sensitive to the matter of upholding the qualitative aspects of the products we manufacture. Our quality unit
ensures that throughout the manufacturing process all the codes and parameters set in the market are
religiously followed. We strictly exercise quality control guidelines to achieve maximum customer satisfaction
by providing them with superior grade products, "believes R G Gupta.
(<Insert photo here> and write RG Gupta, Director, Parama Texmach below the image)
Also other founders Satyanarayan Saini and Parmendar saini have good experience and have capability to
deliver good quality of machines on time that meets customer requirements.
The company is supported by expert and hard working professionals, who put their level best towards
attaining the goal of our organization. These professionals possess vast industry knowledge and are capable of
offering the products as per the set industry standards. The company's professionals always work in a close
concert with the valued customers to understand their specific needs. In addition to this,they have hired some
expert quality controllers for checking all the finished products on various predefined quality parameters.
Parama Texmach Pvt Ltd
L/2117, GIDC,
Sachin 394230,
Surat,
Gujarat, India
Mob: +91 9313046720, 9898090536, 9825128520
E-mail: info@paramatexmac.com
Web: www.paramatexmach.com