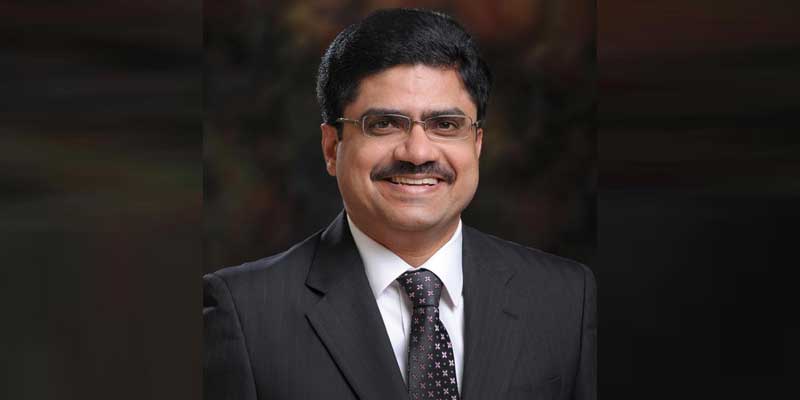 New FTP will bring transformative changes in India's trade
Confederation of Indian Textile Industry (CITI) represents the major leading regional & industry associations, thus, covering the entire textile value chain from farm to garments & made-ups and the textile machinery industry. As the Indian government unveils its new Foreign Trade Policy from April, T Rajkumar, Chairman of CITI, comments on how this policy will help boost the Indian textile industry.
How do you think will it affect the textile industry?
New Foreign Trade Policy recently declared by the government is growth-oriented and is aimed at making India ready for various global challenges. It will not be wrong to say that the new FTP will bring transformative changes in India's trade by bringing greater trade facilitation through technology, automation, and continuous process re-engineering and will pave the way for India to take care of the various emerging global and economic challenges.
It is for the first time that government has announced any FTP without any closing period with continuity in all schemes and flexibility to address various issues then and there to make it more exporter friendly.
While the new FTP is aimed at improving the total merchandise exports of India, the textile & apparel industry being an integral part of India's economy will also get benefitted from the same. By improving the procedural issues in customs and logistics, Government has tried to reduce the logistics time and processing time from the present time of as long as one month to just one day and this is going to act as a game changer for Textile Industry as in present in the era of "Fast Fashion" success of any exporting T&A nation depend on the logistics time.
Additionally, the extension of the Special Advance Authorisation Scheme which is extended to the export of the apparel & clothing sector on a self-declaration basis was a long-awaited facilitation measure and will surely facilitate prompt execution of export orders especially those which are dependent on imports of certain type of material. Additionally, the new Amnesty scheme which is offering a one-time settlement of default in export obligation by Advance Authorisation and EPCG authorisation holders for a limited period will prove to be extremely beneficial for the Indian textile & apparel industry.
Recently the government has signed a number of trade agreements and several others are in pipeline. This FTP has provisioned a number of policy measures such as the new provision of rupee payment to be accepted under the FTP scheme, revamping of the e-Certificate of origin platform proposed – to provide for self-certification of CoOs as well as automatic approval of CoOs, which will give a boost to the various trade agreements.
Besides this, the inclusion of 4 new districts of Export Excellence for Apparel and Handi-crafts products will surely enhance the export potential of these clusters which have proven competitiveness in the manufacturing of these products. Moreover, various initiatives such as the reduction in user charges for MSMEs under AA and EPCG, paperless filing of export obligation discharge applications, capacity building at the district level, infrastructure and logistics development intervention, facilitation for E-Commerce exports are taking care of the industry's demand.
Is there any shortcoming in the policy? What are your suggestions?
It will not be wrong to say that the new FTP has the right mix of policy interventions and procedural simplifications to address the challenges of time & transaction cost and it will surely pave the way for achieving the vision of the "Make in India" & "Make for World" laid down by Prime Minister Narendra Modi by enabling the ease of doing business.
While the traditional incentives/subsidies do not find mention in the new FTP, we do not see this as any shortcoming in the new FTP as there is a growing awareness for the need of WTO compliant scheme. Accordingly, as expected the focus is on greater trade facilitation. Given the scope for more zonal/cluster/regional policy support schemes, it will be important to align the FTP with various state schemes. Also policies to promote district as export hubs has great potential as more customised support for districts as per their specified needs and sectoral competence can be offered. CITI looks forward to working on these new areas of trade facilitation and support growth of textile exports.
As far as the export performance during the last 5 years is considered, during 2022-23 quick estimates of export data show India exported T&A products worth about $ 35.6 billion which is somewhat closer to the exports of $ 37.5 billion during 2018-19. During 2021-22, India exported T&A products worth $ 43.4 billion which was the highest-ever export of the Indian textile and apparel industry. Though this fiscal we were anticipating crossing the mark of $ 45 billion in textile & apparel exports, however, the decline in exports was largely due to volatility in cotton value chain. Recently, Government has formed a Textile Advisory Group (TAG) under the chairmanship of Suresh Kotak, Cotton Veteran, and having joint representation from Ministry of Textiles, Ministry of Agriculture & Farmers' Welfare, Ministry of Commerce & Industry, Office of the Textile Commissioner, The Cotton Corporation of India, ICAR, CIRCOT and various other stakeholders from cotton value chain. TAG is working in its full capacity in identifying and resolving the various underlying issues of the Indian cotton value chain. It is heartening to note that on the recommendations of TAG, Ministry of Textiles and Ministry of Agriculture has announced a pilot project on cotton which is aimed towards augmenting the supply of cotton. The project will be initially carried out in eight different cotton producing states and upon successful completion it will later be extended to other cotton growing states also. Similarly, upon recommendation of TAG and to curb the cotton price speculation through MCX cotton contracts Government has reconstitutes the Product Advisory Committee of MCX with more representation from the industry. After a number of review meetings of the newly constituted committee, MCX has revised the specification of its cotton contracts and the same was re-launched on Feb 13, 2023. TAG is working on resolving other cotton related issues which are expected to be resolved soon and industry is extremely sure that Indian textile exports will rebound this year to a new record level.
The government has also announced sites for setting up Mega Integrated Textile Regions and Apparel (seven states include; Tamil Nadu, Telangana, Gujarat, Karnataka, Madhya Pradesh, Uttar Pradesh and Maharashtra). How will this help boost trade?
The Government's decision to launch PM MITRA parks in the states of Tamil Nadu, Telangana, Karnataka, Maharashtra, Gujarat, Madhya Pradesh, and Uttar Pradesh is a welcome move.
Indian textile Industry is highly fragmented in nature and the cost of logistics in transporting textile raw material from one state to other has a considerable share in the overall cost of production. However, these parks will offer an excellent opportunity to create an integrated textile value chain right from spinning, weaving, processing/dyeing, and printing to garment manufacturing at a single location thereby reducing logistics costs and will provide a big boost to the 5F vision of the Prime Minister of India – farm to fibre to factory to fashion to foreign.
Industry for long has been demanding the launch of textile parks of such large scale which can offer world-class industrial infrastructure as well as training and research facilities to attract cutting-edge technology which will boost not only FDI but also the local investment in the textile sector especially at a time when the textile supply chain across the globe is realigning itself with companies looking to establish their manufacturing base out of China.
The 7 sites chosen by the government are the best fit for a textile park as all these sites not only have excellent connectivity, infrastructure, utility services, etc. but favourable textile/industrial policies further add up to their selection.
These PM MITRA Parks are a great initiative towards increasing the cost competitiveness of the Indian Textile sector and is expected to generate about 20 lakh jobs with about 70,000 crores of investment over the next 3 years. It will not be wrong to say that PM MITRA would be a great example of "Make in India" and "Make for World" and will pave the way for making India a global hub for textile manufacturing and exports. It is heartening to note that out of the 7 PM MITRA parks 2 parks have already been launched by the Government.