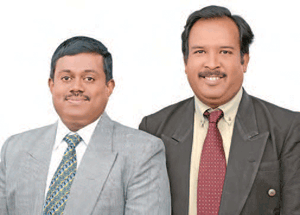 Mohler Machine makes giant strides in export
With just over a decade of experience, Mohler Machine has already provided best-in-class products and services and has forayed into manufacturing of overhead travelling cleaner. Within such short span of time, the company has grown substantially
With just over a decade of experience, Mohler Machine has already provided best-in-class products and services and has forayed into manufacturing of overhead travelling cleaner. Within such short span of time, the company has grown substantially and has established a strong business network across the globe. V Benny Jerald, Director of Mohler Machine Works Pvt Ltd, Coimbatore, speaks to editor of The Indian Textile Journal on the companys latest developments and their future plans.
When was the company formed and what were the main products?
Mohler Machine Works, Coimbatore, formerly known as AB Industries, was formed in 2008 to manufacture Mohler-make overhead travelling cleaners. The history of the organisation began on 2006 with a humble beginning of marketing of textile machinery/accessories manufactured by leading manufacturers in south India. Our main product is overhead travelling cleaner.
What are the latest developments and exports orders bagged by the company?
We have developed Bobbin transport system with German technology and have already received few orders for the same. We have recently bagged huge orders from Bangladesh and Turkey markets for the supply of overhead travelling cleaner for both spinning and weaving. Today we are the latest exporter of overhead travelling cleaners in India.
How you think your products are superior than competitors technologically?
Our products are manufactured based on Germany technology without zero compromise on quality. The best and proven input materials from TATA Steel, FAG Bearings, Siemens PLC, Schneider Contactors are used, sheet metal parts are fabricated using CNC laser cutting, turret punch and all the parts except track way are powder coated with nine tank process. We use Siemens technologies for function control. Due to quality inputs automated processing and no comprise attitude makes us superior than our competitor.
How is the company doing in domestic and export markets?
Our company is fast growing in the domestic market and our products are installed in all the leading groups such as Arvind Limited, Shri Govindaraja Textiles Pvt Ltd, S Kumars, Raymond Group, Diamond Textiles, Nandan Exim, Coats India, Pallava Group, L&J Group, KPR Mills, Bhaskar Industries Pvt Ltd, Wearit Group and many more. Not only for customers, but also we are regularly supplying to OEMs like Veejay Lakshmi Engineering Works Pvt Ltd and Jupiter Engineering Works, among others.
Today, Mohler is the largest exporter of overhead travelling cleaner from India due to its superior product quality, excellent performance and prompt service support. The first Mohler-made overhead travelling cleaner was exported to Europe, and we have only focused in the export market for the first three years and in this period almost 98 per cent turn over for the company was from the export business.
What are the future plans?
We want to cater to the textile Industry by introducing products in the automation segment in addition to our existing range of products. We want to be a world-class product manufacturer at par with any European brands.