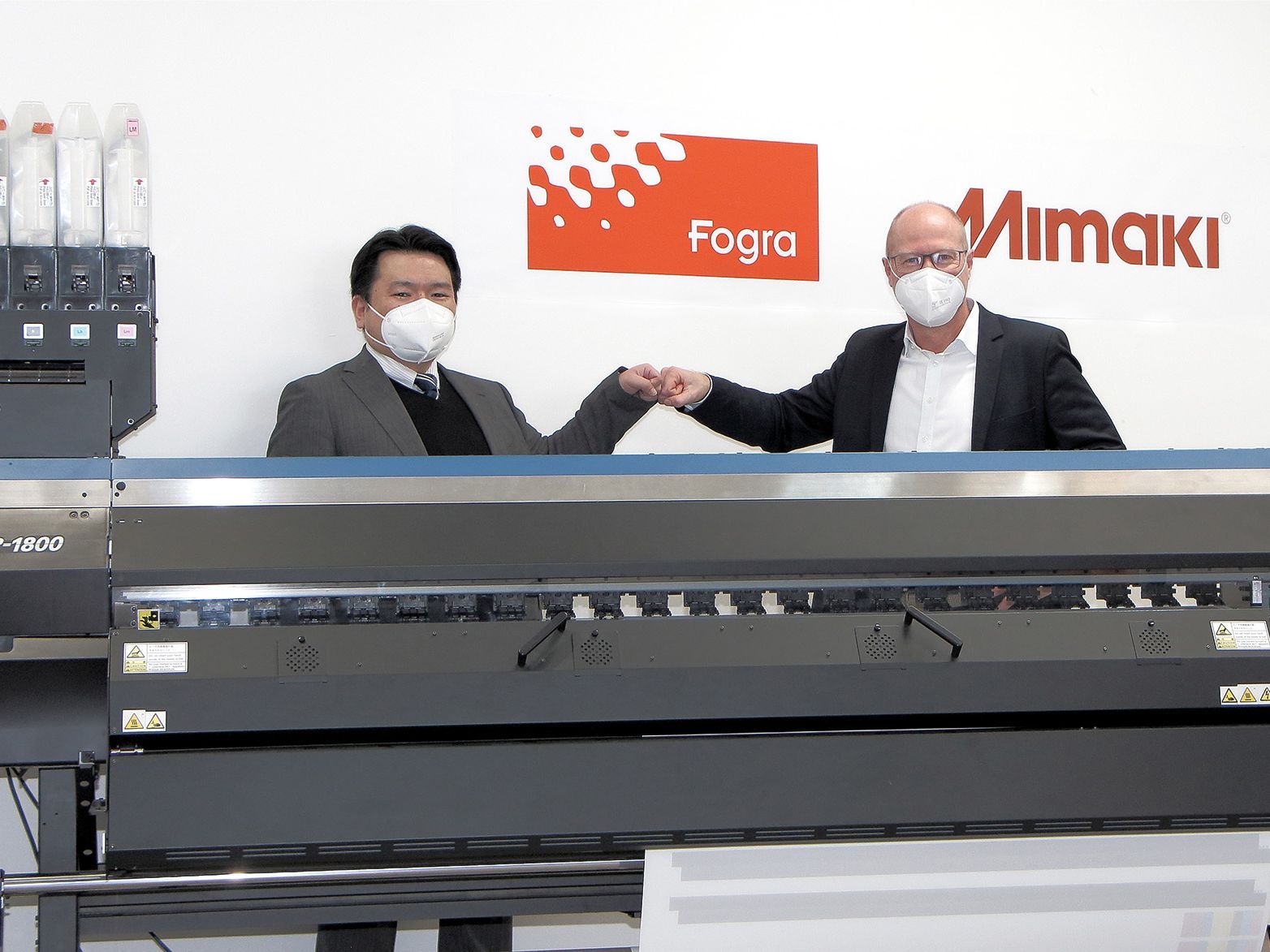 Mimaki lends print to Fogra for TextileRGB research project
Mimaki textile printer TS300P-1800 – specially designed for the textile industry – delivers dye sub prints quickly, reliably and cost-effectively.
Textile printer supplier Mimaki Deutschland GmbH has lent the textile printer TS300P-1800 to Fogra as part of the TextileRGB research project.
Mimaki's printers are designed for sublimation transfer papers and direct-to-textile printing. One can use these printers for printing on fabrics and ready-made clothing to streamline production, speed time to market and stay connected with changing trends.
Fogra is a Germany-based research institute for the graphic arts. It is very actively involved in maintaining several ISO standards (ISO TC 130) concerning colour management and printing. Based on ISO standards, they developed a system of certifications for print providers. The objective of Fogra is to promote print engineering and its future-oriented technologies in the fields of research, development and application, and to enable the printing industry to utilise the results of this activity.
In autumn 2020, Fogra started to work on the TextileRGB project, funded by the Federal Ministry for Economic Affairs and Climate Action BMWK (IGF) via AiF. With this two-year project, Fogra researchers have set themselves the goal of improving colour standardisation in digital textile printing.
TextileRGB research project
The colour communication workflow in digital textile production is facing major challenges. This starts with the selection of a suitable RGB exchange colour space. The creation of the designs from typical Adobe programs results in digital assets, which are usually created in sRGB or AdobeRGB colour space. They are much too large compared to typical textile sample fans or common digital printing colour gamuts. This leads to time and cost-intensive, mostly iterative colour adjustments for the predominantly small and medium-sized print service providers.
The TextileRGB research project therefore aims to develop a suitable RGB exchange colour space for digital textile printing and to design a standardisation concept that will result in a new ISO standard.
For further work on the research project, Mimaki Deutschland GmbH makes a Mimaki textile printer TS300P-1800 available to Fogra on loan. The model was specially designed for the textile industry. The printer delivers dye sub prints quickly, reliably and cost-effectively. This makes the printer ideal for the production of fashion and (sports) clothing, home textiles as well as POS materials.
Hisashi Takeuchi, Managing Director at Mimaki Deutschland GmbH, visited Fogra in Aschheim near Munich to mark the official handover of the press. Institute Director Dr Eduard Neufeld showed him around the laboratories and, of course, the printing room, where the textile printer will provide valuable assistance in the practical implementation of the next project steps.
"We have already worked closely with Mimaki in past projects and have always been convinced of the quality of the print products. We are pleased that our cooperation is now being continued in the current digital textile printing project," said Dr Andreas Kraushaar, project manager and head of the Fogra prepress technology department.