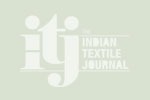 Miles to go in dyeing
Looking into the future of dyeing in India, stress has to be given to dyes manufacturer to make reactive dyes for cotton which will require less water for washing and less salt for dyeing
Looking into the future of dyeing in India, stress has to be given to dyes manufacturer to make reactive dyes for cotton which will require less water for washing and less salt for dyeing , says Dr NN Mahapatra, who traces some developments and hints at a few problem areas.
In the 1980s when we entered the textile industry, that time polyester fabric was dyed in jet dyeing and beam dyeing machines in long liquor machines. Cotton and polynosic fabric was dyed in Jigger and winch machines. Polyester was dyed using disperse dyes manufactured by Foron (Sandoz), Navilenes (IDI), Terasil (imported from CIBA) Palanil (BASF imported) and for cotton dyeing Naphthol, Direct, Sulphur, and Vat dyes were used.
At that time reactives were newly introduced. Only ME and VS dyes were used. Hot Brand Reactive was used for printing and loose fibre dyeing also started and cotton yarn and fibre dyeing in small quantity also started. Polyester and wool tops were dyed using CIBA and SANDOZ disperse dyes and acid/metal complex dyes. BASF introduced Luganil Dyes from its Bokaro plant for wool dyeing. Textile Auxiliaries were used from companies like SANDOZ and BASF.
Dyes import
Acrylic hank dyeing was in progress. Cationic dyes were imported from Japan, Korea, etc. Roller printing/Table screen printing was overtaken by Rotary Screen Printing/Paper printing, etc.
Polyester fibre was supplied by CAFI, IOC, CALICO, SWADESHI and other importers. The blends like P/V 65/35, 48/52, etc was very popular. Polyester fibre dyeing started in Rajasthan and the dyed fibre blended with Dope Dyed Nagda Viscose (GRASIM) and dyed spun yarn was made in spinning mills in Rajasthan. The P/V Dope dyed fabric was finished at Bhilwara Process House.
The textile market was not that stringent. Pollution norms were not strict. Testing reports from BTRA, ATIRA and other TRAs were accepted by the end-users. Dyeing machinery have not developed so much.
In the 90s, there was huge progress and development in dyes, dyeing machinery, dyeing process, etc. The Indian economy was opened up. The import duties were reduced. The dyes manufacturing units in Europe were forced to close down due to pollution strictness in their countries. All the MNCs started coordinating with other alternatives like China, India, Thailand, Indonesia. Same was with dyeing machinery makers including Thies (Germany) Then (Germany), who started exploring Asian countries.
Side by side there was a boom in biotechnology in India. Processing of textiles using enzymes took a giant leap and the process was environmental-friendly. Terry towel dyeing started to gain importance in India. Cotton knitted fabrics started to be dyed in soft flow dyeing machines (SCLOVAS). Pigment dyeing and printing of cotton became very popular.
Latest machines
machines, airflow dyeing machines, COLD PAD BATCH, CDR (Continuous Dyeing Range) started working in India which had reduced the total utility cost (steam,water, power). Regarding the dyes for cotton Modified Bifunctional (Poly functional) reactive dyes started using in Indian textile industry. Silicate Pad batch started gaining importance. CDR was used for long runs like uniforms, etc.
In the 2000s, after the quota regime, exports were opened up to many countries. All big retailers and brands started sourcing in India. The Europeans started using GOTS, OEKOTEX, REACH, etc in India as a clause for exporting textile goods to US and European countries. FONGS (Hong Kong) dyeing machines started flooding India as cost was less compared to European counter parts.
The brands and retailers started sourcing from India. The light fastness for cotton goods became a very serious issue and the fluorine-based reactive dyes started entering India from Huntsman (former CIBA). Then