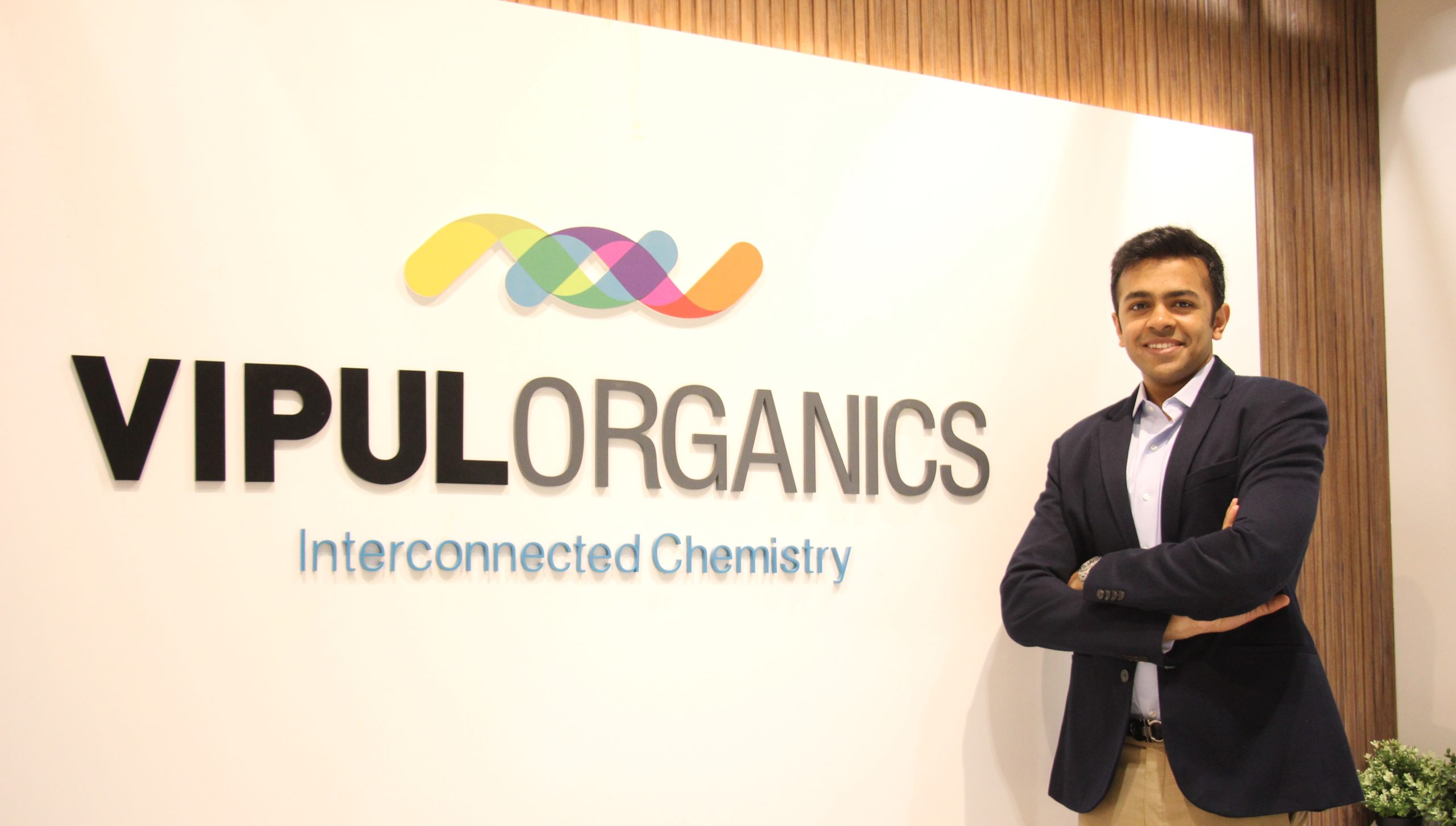 Mihir Shah suggests to develop parks for treating effluents
Vipul group of companies laid its foundation stone in the year 1968, beginning with manufacturing of Pigment Powder, Pigment Dispersion, Leather Dyes, Naphthols, Fast color bases, Fast color salts & Dyes intermediates. The company currently serves clients across broad spectrum of industries ranging from Textile, Paint, Printing Ink, Cosmetics & Food Industry, Plastic and several other industries and has presence in both local and international market. With Divya Shetty, Mihir V Shah, Executive Director, Vipul Organics, discusses the company's offerings and the approach it is taking to sustainability.
How was Vipul Organics performance in the last fiscal year?
We generated 133 crores in top-line revenue in FY22, of which 40 per cent came from the textile industry. Thus, that comprised both of our products—pigment dispersion and dye components. Previously, the company's focus was exclusively on exports, but we are quickly expanding into the domestic market. Since this business is 50 years old, exports accounted for about 98 per cent of its revenue up to 2015. However, since 2015, we have also experienced rapid domestic segment growth.
What are your major export markets?
We export to 45 different nations. We have a good presence in Latin America, followed by Bangladesh, Vietnam, and Far East Asia. These are primarily textile-producing nations like Latin America and Brazil. We have a strong presence in Mexico and even have a local team there.
In Egypt, we also have a sales office.
What are the emerging trends in dyes and chemicals?
The new trends include our heavy emphasis on building customer baskets. Initially, we were only engaged in dyes. We started out with naphthols. Naphthols is a substance that has previously been used to dye fabrics. We started with naphthols, moved on to dyes, then started manufacturing pigment powder, and now we are making dispersions from the powder. In a few countries, mostly African ones, batik print is still widely used. Since dispersion has less pollution than dyes and the dying industry utilises a lot of water, I would say that consumers are currently gravitating more toward pigment dispersions than dyes. Water or pigments are insoluble. Therefore, pigments are becoming more popular, and from an application standpoint, they have far superior qualities to dyes on fabric. Therefore, that is our area of expertise, and the industry is slowly shifting from dyes to pigment as well as printing and dyeing.
Can you explain the difference between pigments and dyeing?
The main distinction between the two is that pigments are essentially water insoluble colouring substrates, whereas dyes are water soluble colouring substrates. In comparison to dyes, pigments have substantially higher light fastness qualities. As a result, pigments are used in exterior paint coatings due to their fastness qualities. When colouring houses, no dyes are used. Pigments have a non-soluble property. Consequently, it is simple to remove in the Effluent Treatment Plant (ETP). Even in the paper sector, people used direct dyes on a global scale, but now everyone uses pigments to colour their paper.
What is the recent innovation offered by Vipul Organics?
For the printing of textiles, we provide a variety of fluorescent pigments. The stability of fluorescent pigments is often poor, but we have developed a new formulation that gives the fluorescent colours good stability.
Since the beginning, we have always been sustainably conscious. Today, the requirements are becoming more and more strict, but we decided almost four years ago that all three of our manufacturing facilities will operate with zero liquid discharge. We were always ISO 9001:2015 certified, but as a result of the sustainability manufacturing procedures we implemented, all three of our plants are now ISO 45001 and ISO 14001 certified.
Our three production facilities are located in Tarapur, Palghar, and Ambernath.
We want to become more independent. Thus, we further decreased our reliance on imported raw materials from China and other nations.
About 40% of our raw materials come from China. With the new plants that will be built, we would lower that to 20%.
How do you view the global market of textiles dyes and chemicals?
For the Indian textile industry, the past six months have been extremely challenging. They have been having trouble filling orders in important export markets like Tiruppur and Erode in South India. Global markets, such as those in the US and Europe, have suffered significantly over the past two months due to economy. Currently, the demand for exports has significantly decreased, but things are looking positive in India. Since the past month, things have started to improve in the South as well as the North (Panipat belt), and Rajasthan is currently performing quite well. I would say that the textile industry is currently facing more difficulties than it did last year, but from December onward, things should improve.
Any recommendations for developing the industry?
The industry should value players like Vipul Organics, where we have made a call for environmental sustainability. Even in the plastics sector, there is a lot of focus on recycling, which is something that is happening in the textile industry. Moreover, water is one of the main raw materials needed by all of these businesses, including the dye and pigment industries. Big businesses like Inditex, Zara, H & M, and others consider us as a valuable provider because everyone will eventually need to use this particular platform where they are recycling and reusing as much water as they can.
The industry ought to adhere to some fundamental standards; it ought to be hygienic. As a consequence, that is something I would consider. I would also support the creation of industrial parks specifically for the production of these products since they are currently the only ones available and pollute the environment. Having a designated area will allow the industry to concentrate on your product and technology rather than worrying about the effluent Therefore, I believe the government ought to start something.
A few parks are developing, including one in Dahej, one of the largest chemical areas for industries. It must actually be an operation and be simple to do. However, the industries are currently rather dispersed. As I mentioned before, all of our plants are now located in Maharashtra, but if a specific park were to become available somewhere, we would be more than happy to take advantage of those resources. Additionally, treating the industry will be simple even for the government. Therefore, it may be done extremely well, similar to how China's industrial parks are, and India likewise needs to implement this idea.
What is Vipul Organics' long-term vision?
We are expanding quickly into the dyes and pigments sector of the colour business and want to meet all of your colour requirements, including those for paper and textile coating.