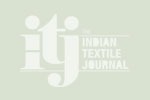 MESDANs power-packed splicers
At the forthcoming exhibition, MESDAN, the renowned splicer and laboratory equipment producer from Italy, will have two distinguished display area:
At the forthcoming exhibition, MESDAN, the renowned splicer and laboratory equipment producer from Italy, will have two distinguished display area:
Spinning area, Hall W5 – booth C02
Yarn Splicers, a variety of yarn joining techniques will be on display:
Jointair ®
Aquasplicer ®
Hot Jointair ®
MoistAir ®
Mesdan splicers are available in both hand-operated and automatic version. The later for the retrofitting of SAVIO and Qindgao Hongda winders, replacement of old splicers with latest splicing technology aimed to improve yarn quality and winder performances. Particular focus of interest is expected on:
MoistAir « 6901R, launched at Shanghaitex 2013, its extraordinary results in splicing fine TENCEL« yarns (not only!) brought forward consistent orders and increasing success;
Indigo Splicer 4662, unique solution to knotless joining of Denim rope-dyed Indio yarns;
Hot Jointair « 4984B, a quality splice benchmark for worsted, cashmere and fancy yarns.
Quality control testing equipment, the main focus we expect on the AQUA-LAB, an innovative instrument for accurate measurement of moisture content and regain in fibres and yarn packages.
The main features of AQUA-LAB are:
Fast, a measurement takes only few seconds
High repeatability and reproducibility of results
Perfect correlation with a regain oven (standard drying system)
No sample weighing or preliminary preparation required
Non-destructive method, no waste of material
Simple test execution, which can be performed by unskilled personnel
The instrument automatically measures moisture regain by means of a powerful dedicated software that provides statistical analysis of the results and calculates commercial parameters fully automatically
Reduced consumption of electricity (about 0.125 kW), practically zero when compared to a classic oven-drying (about 10 kW)
Low power microwave radiations released do not endanger the end user
No calibration required
Free of maintenance: no consumables, no wear, no aging
Compact and robust instrument that does not require special environmental conditions to operate properly.
During the ICCTM conference held in Bremen/Germany on March 18, 2014, the ITMF International Committee on Cotton Testing Methods (ICCTM) gave full recognition to AQUA-LAB.
Other testing equipment on display in the spinning hall will be:
NATI, Neps and Trash indicator, a very popular tool for detecting, measuring and classifying neps in row material and slivers,
AUTODYN, fully automatic tensile strength tester ;
MT EVENNESS and HAIRINESS tester, fully automatic evenness tester for slivers, rovings and spun yarns, both natural and man-made, complete with the hairiness sensor;
QC & Dyeing testing area, Hall E6 û booth F01
The Mesdans 2013 acquisition of the majority stake of Gavazzi SrL company, renowned Italian manufacturer of Laboratory equipment for dyeing and finishing, gave a great impulse to Mesdan-Lab in broadening further the applications of its textile QC laboratory equipment range.
The ITMA Asia 2014 will testify a premier launch of the new Mesdan DyeLab systems. Under the slogan "From lab to bulk", some innovative new equipment will be showcased for the first time, two deserve particular attention:
The AUTO- CHROMA Infra Red "click-valve" dyeing machine, endowed with two very special features:
Fully automatic dosing (up to 3 automatic valves) eliminates stop-start operations and improves considerably dyeing uniformity,
Special<