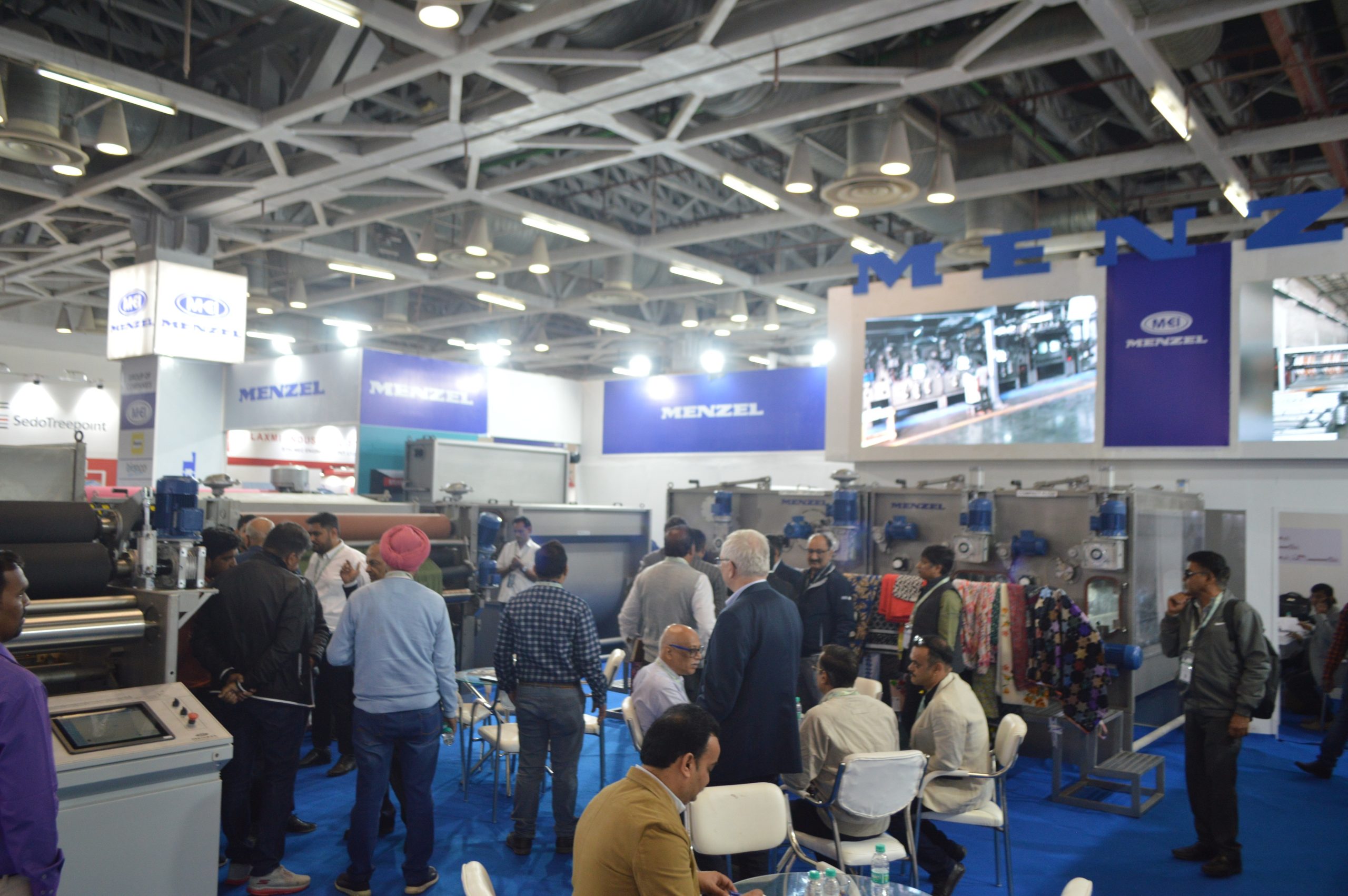 Menzel Engineering unveils six products at ITME 2022
The company received an overwhelming response at the expo for these new products
The Mumbai-headquartered Menzel Engineering, which offers wet processing machineries, introduced six products at ITME 2022.
India ITME 2022 was held after a gap of 6 long years due to Covid-19 and its aftermath. Leading up to the exhibitions, most of the manufacturers were in doubt and unsure of the success of the exhibition, the return on the investments they had done back in 2016 by having agreed to go full blown at the expo. "Covid 19 changed it all, and with the expo being shifted out of Mumbai to Greater Noida, we had some real concerns. There were debates internally, on how to go about this expo. After long deliberation hours and discussions with our team, we decided to increase the size of the stall and launch of new products, for which a special team was formed and products identified. The team was then entrusted by us to formulate their plan of action, and therein begun our journey to the start of expo, some 6 months of planning and execution," said Harish Mehta, Managing Director & Co-promoter, Menzel Engineering India.
According to him, the result was overwhelming and Menzel Engineering introduced six new products each standing out on its own:
Genie Washer: A concept long in the making, always a part of our discussions, was finally there for the world to see. Least tension for delicate fabrics, multiple modes of using the washer, from double lacing to double stripper to superimposed ends, and two independent ends running separately in the washer, with possibility of drive to all the rollers to run this conventional washer with minimum tension and flexibility of inserting a specially designed pulsation roller to increase turbulence while running the machine at a speed below 40 mts/min.
Pulsation Drum Washer: At Menzel, the motto has always been, bringing in what makes a difference. With this product, it has introduced a new pulsation drum washer, which combines the efficiency of drum washer and tops it up with the pulsation effect, therefore, giving higher efficiency by saving water, giving better washing effect, and helping increase the speeds of production.
Compact Flow: An ideal solution for smaller batches, be it oil removal or washing, this goes great lengths in giving the perfect solution for digital prints washing process.
OptiDip: A new applicator with multiple dips for very heavy and dense fabrics.
Super Pulsation Jigger: It brings in the good of jigger and tops with better working efficiency and homogeneous bath during dyeing.
H-Control Continuous Dyeing Range: It is for 100% cotton, polyester / cotton blend, rayons etc. with vat, reactive, pigment, sulphur or disperse colours & dyes.
These new products from the Menzel stable, received an overwhelming response at the expo – from old customers and new, from the first-time visitors and the veterans of the industry, from the Indian consumers to the overseas ones, and consultants and experts.
"Looking ahead, we now stand at the cusp of making a difference to the industry with our existing and newly launched products and ranges. The Indian market, even with the looming slow down, is looking fairly placed to grow. With the Government of India making special efforts to bring glory to the industry with their schemes, we are sure about a great future for the textile machinery manufacturing industry. We are looking forward to a great future for business. This India ITME 2022, Menzel has proven itself as the undisputed leader in manufacturing textile wet processing machineries in India," said Harish Mehta.