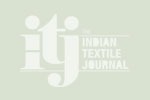 Marvel Gloves tie-up with FireTech Global for unique fire extinguishers
Firetech Global is a 100 percent Australian-owned-and-operated company that specialises in producing innovative fire safety products built to a very high standard.
Firetech Global is a 100 percent Australian-owned-and-operated company that specialises in producing innovative fire safety products built to a very high standard. The company?s Managing Director, Dragan Dimovski takes us through their unique product range and its USPs during his recent visit to Mumbai.
Take us through the journey of Firetech Global over the years.
Firetech Global Pty Ltd has been in the business for little over five years. Actually, someone came up to me with an idea of this product. We found some faults in it. However, I believed a lot in that product. So we took it to certification companies and other manufacturing companies to fix it. But unfortunately that specific manufacturer did not want to rectify it. Within a year, I hired a trained engineer and within next year I launched my own product without any faults.
From then on it has become a successful journey for me and the company. I got Julian Moss as my partner and director to network to broader markets globally.
Firetech is a 100 percent Australian-owned-and-operated company that specialises in producing innovative fire safety products built to a very high standard.
Tell us more about FIRE X products, and what are its USPs?
FIRE X Fire Extinguisher Ball, Rect and Mini are a patented and revolutionary dry powder fire extinguishers. When touched by a naked flame, they will self-activate and effectively disperse extinguishing chemicals. These devices are a quick and effective way of extinguishing fires. They are safe and easy to use ? even the elderly and children can use the FIRE X fire extinguishing ball!
The FIRE X Fire Extinguisher Ball, FIRE X Rect, and FIRE X Mini are all completely maintenance and service free. The products have a lifespan of five years, and they can be mounted in high-risk areas prone to fire. When a fire occurs and no-one is present, the fire extinguisher will self-activate when it comes into contact with fire. Due to this feature, it can be placed near many fire-prone areas, such as electrical circuit breakers, kitchens, cars, boats, hotels and more.
There is no special training or skill required to operate the fire extinguishing ball and no need to face any dangers. The FIRE X is the first line of defense against fires before they become destructive. Other benefits include:
Effective on type A, B, C, E K fires
Non-hazardous to humans and the environment
Maintenance-free with five-year shelf life
Certified worldwide and comes with public and product liability insurance.
Are there any specific product for the Indian market? What about the pricing?
The one that I recommend is the FIRE X Fire Extinguisher Ball and the Rect. This is because there are a lot of house fires, especially in the kitchens and ball and rect can help defuse that. I?ve heard that in India a lot of issues in fuse boxes. So this ball will be hard to fit in the fuse boxes so Rect may play a bigger role here. This is why we have designed FIRE X Rect. It is slim enough to go behind the doors and fit in fuse box.
We have also released FIRE X Mini last month. We hope to launch this product in the Indian market soon.
Regarding pricing, we know that the Indian market is pretty cost conscious, and that?s why we kept kept the pricing very reasonable.
Any new product in the pipeline?
Yes. We are planning to launch a new product in a month or two, but I cannot divulge more details on this. I can only say that product will be useful for automotives. That product can be used in cars, trucks – from small vehicles to bigger ones. It?s got a sensor. Our other product gets triggered by heat, but this gets triggered only by fire.
We plan to launch that product in the Indian market as well.
What are its various applications of FIRE X products?
Our line of FIRE X fire extinguishing products will self-activate within 3 to 10 seconds of flame exposure, meaning you can prevent a minor flame from becoming a major property fire.
An array of businesses and buildings could utilise this revolutionary fire safety technology to prevent casualties and property losses. Our products go through extensive quality control measures to ensure our products are always a great first line of defense against any potentially deadly fires. Contact us today to become a distributor.
The FIRE X Fire Extinguisher Ball can be us`ed in the mining, military, marine, industrial, commercial and retail industries. It can also be applicable to many leading companies and government bodies. On top of that, the FIRE X can be used to protect heritage-listed sites as well as high-security server rooms and hospitals.
How do you look at the Indian markets for your products?
We have just sold in bits in pieces, but nothing exemplary. We are now trying to penetrate the Indian market. In India, we have tied up with Marvel Gloves (Fab Industries) to distribute our products throughout India. We tied up last month in Dubai. We thought it will be a prolific opportunity to build this brand in India.
We have stronger markets in the Middle East and Africa. We will now be signing a new contract in Brazil, which will be very big. Also a couple of Asian countries and Mexico are also our stronger markets.
Why should you need or use a FIRE X product with other fire extinguishing devices and systems on the market?
FIRE X is your first line of defense against fires. Our devices are not a replacement for a fire extinguisher. And always call the proper local authorities in the case of a fire and evacuate the area immediately. However, by having the FIRE X fire extinguisher balls and devices you not only gain peace of mind, but you limit the chances of accidental damaging fires. If used in preventative fashion before the fire has a chance to spread, the FIRE X can stop a fire in its tracks.
The FIRE X fire extinguisher ball is also a simple-to-install-and-use system. There are no pins to remove or triggers to press and there is no prior training or experience required for use/installation.
Are there any installations in the textile industry?
I don?t have much knowledge on where my distributors are selling the products. But I think textile is one such industry, which requires our equipment. There have not been anything direct from us.
What are challenges faced in the industry you are in?
The main challenge is to educate our customers and explain the benefits of using our products. We are educating them by showing them YouTube videos. Even are distributors show these videos.
Second challenge is the products that are coming in from China. They come up with fake products. So explaining our customers the differentiate between the two products is a major challenge.
Does the chemical extinguishing agent used in FIRE X pose any dangers?
No. All FIRE X products are safe for people, pets and the environment. The dry powder is a safe and non-hazardous material.
Why do everyone need the extra protection?
Sometimes it happens that people do not notice a fire in its initial stages, with the first minutes being often the most crucial. Unfortunately far too often it happens to businesses that aren?t properly prepared for an emergency because they think it won?t happen to them.
Flames can quickly spread, and even if the property or individuals are not damaged by the flames, smoke poses a real danger itself. With this in mind, it is inevitable to have a firefighting device at one?s disposal, which could be used to put out the fire completely or at least buy time for a proper emergency response.
What are the most serious shortcomings of other fire fighting systems?
A common problem people and businesses face with firefighting systems is inadequate maintenance of their equipment. Your equipment needs regular checks and maintenance to ensure it is in working order. Internal plumbing that may provide water or a chemical agent may get clogged up, the pressure in the units of chemical powder-based fire extinguisher may drop and the chemicals may clump, which could result in equipment that can malfunction when you need it most.
Install your FIRE X near chemicals, outlets, or other high-risk locations to minimise the damage from a fire.
For further information: Email: dragan@firetechglobal.com, Tel: 61 2 8324 1376, 61 4 0510 5074