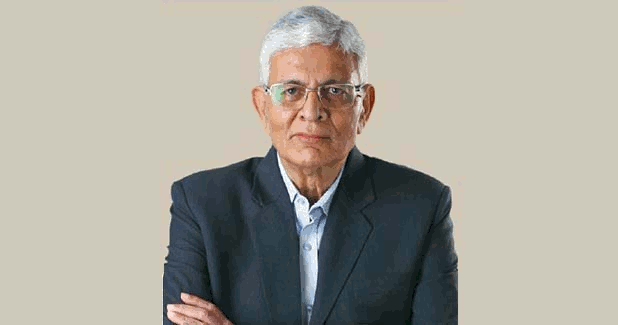 Marvel celebrating 40th anniversary in safety gloves business
Marvel Gloves Industries, founded in 1980, established its first seamless knitted gloves manufacturing unit in Gujarat. Marvel Group won two National Awards for quality products which were presented by the Honorable Presidents of India that got them recognition and fame in the safety gloves market in India and abroad.
Marvel Gloves Industries, founded in 1980, established its first seamless knitted gloves manufacturing unit in Gujarat. Marvel Group won two National Awards for quality products which were presented by the Honorable Presidents of India that got them recognition and fame in the safety gloves market in India and abroad.
Farooq Abdullah, Managing Partner, Marvel Gloves Industries, shares the reason behind the company's success in the Indian market.
Please brief us about Marvel Gloves Industries and share your success history.
Marvel Group is celebrating its 40th anniversary this year. The company's first automatic seamless knitted gloves manufacturing unit was established in Gujarat in the year 1980. Marvel is the most renowned name in safety gloves in India and the international market. The dedicated team efforts, vision, hard work and quality of gloves have created highest confidence and reputation among our buyers in India and the global market. Marvel Group is grateful to all their buyers and suppliers in India and abroad.
In early 80s, the concept of safety products in industries had not arrived. Only hosiery, leather, asbestos rubber gloves were used by workers and industries. In 80s, only the use of cotton knitted seamless gloves and latex/rubber gloves were started in the Indian industries. The concept of seamless knitted, rubber gloves, Kevlar gloves, knitted cut-resistant gloves started after the establishment of Maruti Udyog, Hero Honda, Kinetic Honda and TVS Suzuki in the automobile sector in India in 80s with Japanese collaborations.
During that time, we manufactured computerised seamless knitted gloves. Marvel Gloves established Shima Seiki computerised automatic seamless gloves knitting machine in India and made great efforts to introduce knitted seamless gloves for industrial workers in Indian industries.
The introduction of seamless knitted gloves revolutionised the market of gloves in India and many industries started adopting use of seamless knitted work gloves, which was very comfortable. After a few years, PU coated, PVC dotted, nitrile coated, latex crinkled, Kevlar cut-resistant gloves, chain mill steel gloves, etc. were introduced in India. ONGC and other oil exploring industries started using PVC dotted, oil resistant and cut-resistant gloves. Marvel played a major role in that era by supplying high-quality gloves and creating awareness for gloves. In the present era, all Indian Industries have started use of high quality safety gloves for workers to avoid workplace accidents. Currently, India is on the top.
Being a market leader in personal protective equipment (PPE) industry, what is your strategy to enhance the sales of Marvel Gloves?
The motto of Marvel Group is to create safety awareness in industries and workers and also reduce workplace accidents and minimise the deaths and accidents of workers. Reports suggest that about 48,000 people [still] die due to occupational accidents yearly in India. Unfortunately, the construction sector contributes 24 per cent of the fatalities as per the international report.
India is the second largest populated country in the world having millions of workers. The demand and the use for safety gloves and PPE are increasing day-by-day. Considering the increasing demand, we are regularly importing wide range of gloves and PPE from other countries to meet the increasing demand of our customers. We are therefore regularly sourcing quality product suppliers who can offer us quality products for the Indian market.
Which different markets do you serve? Who are your major clients?
Since 1995, Marvel Group has been regular exhibitor in world's best safety and security exhibitions to promote the sales and to import high quality gloves for the Indian market. Marvel Gloves is a regular participant since 1995 in A+A International Safety Trade Fair Exhibition held in Dusseldorf Germany, a bi-annual exhibition and one of the largest safety exhibitions of the world. We are grateful to Messe Dusseldorf for their excellent support to Marvel Gloves since 1995.
Marvel also participates at National Safety Council (NSC) exhibitions held in the US, and is a proud member of the NSC, which promotes safety at work and workers. With their various safety programmes and seminars conducted, NSC is promoting safety at work and workers and to reduce work accidents, accidental deaths. We need these types of more organisations to avoid workplace accidents, accidental death while at work and also at home.
We are thankful to Maruti, Hero Honda, ONGC, Toyota, Kinetic Honda, TVS Suzuki, and our European buyers who always had faith in us and our product. We also thank our Indian buyers for their support and faith in Marvel Group and its safety products.
How do you find the PPE industry in India? Is there any single product where you hold the maximum market for India?
Since 25 years, Marvel Group has been an exclusive agent of RUBBEREX, which is a globally-acclaimed industrial and household nitrile and rubber gloves manufacturer. Marvel Group is proud to be associated with RUBBEREX Gloves Sdn. Bhd, Malaysia since 1994. Their product SUPER NITRILE RNF-15 glove is the highest selling product in India, and the demand for their range of gloves is increasing in India because of their high-quality products and technical support. We express our gratitude to RUBBEREX for their continuous support.
Please brief us about the quality policy of your business and what kind of back support do you provide to your customers?
Our quality, customer service, infrastructure and reputation in the domestic and international market are highly commendable. We are thankful all our buyers in the Indian and global market. Marvel Group believes in creating awareness of work safety in Indian workers and continuously promoting the use of safety gloves as per their applications to avoid injuries, accidents and deaths in workplace and to enable users to work safely and efficiently, and without restriction of movement. Thus it has resulted in adoption of safety measures by many industries at workplace. Thus the use of the safety gloves has increased in India and international markets.
Marvel has won the most prestigious national award for the quality products, which was presented by the then President of India Shankar Dayal Sharma in 1993 at New Delhi. This created great recognition for us in the field of safety gloves in the Indian and international markets. Fab Industries, a manufacturer of seamless knitted gloves and dotted gloves, was established in 1996 at Gujarat. The quality efforts of the FAB Industries also were recognised by the Government of India and FAB has been conferred with the National Award for Quality Products by APJ Abdul Kalam, who was then the President of India, in New Delhi. This is the greatest achievement of FAB Industries. We always support our customers in all aspects to promote their sales in the Indian market and also offer them product feedback, samples and credit also.
Do you need to add anything else?
All of us at Marvel Group sincerely thank all our overseas and domestic buyers and suppliers for their overwhelming support and continued patronage and faith in us, which has played a major role in our success, achievements. Progress and support in our progress and completion of our 40 years in safety products and promotion safety at work and minimise accidental death at work and also at home make work safety motto of your life by using PPE.