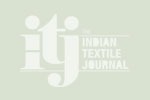 Making India a global textile hub
Our history is a guiding force that we can achieve the target of making India a global hub for textiles and apparels. Our recent accomplishment of venturing into medical textile as a new entrant and dominating the segment gives us the confidence to become world leaders.
Our history is a guiding force that we can achieve the target of making India a global hub for textiles and apparels. Our recent accomplishment of venturing into medical textile as a new entrant and dominating the segment gives us the confidence to become world leaders.
Making India a global textile hub, in concept, though it appears to be difficult or rather impossible in today's context, we should not forget that once upon a time especially in the British era, we were the leaders of textile for the entire globe, it was our pride and we dominated in the silk and cotton sectors. So if at all we envisioned being global suppliers for the entire textile value chain, we need to understand that focusing on different sectors of textiles and emerging as a world leader through each sector is a vast challenge with intervening difficulties to achieve. However, a focus in targeted few sectors is a very much achievable goal.
Predominately, we have proved our strength in certain sectors, and so we should play to our strength. The strength lays in the fibre-wise segment in cotton, silk, jute and viscose. Strength in the newly added sector like technical textiles, here as well channeled and focused efforts in some selective segments of technical textiles will help us to be more efficient and become world dominators. I would suggest cotton should be our trump card, we are a know-it-all, as far as cotton is concerned. Or as a thorough "textalite-textile person" would say we breathe cotton. The world is not comfortable and has faced many difficulties in processing cotton, but we are doing this with ease for decades now. So the game of cotton is in our court, hence it should be our primal focus.
So exploring cotton further, our specialised segment should be medium count, fine count and super fine count of cotton where we are having an edge over all other competing countries. Though we may not have our cotton suitable for all the categories, we can think of importing those varieties of cotton especially from the USA, where further value addition on cotton is completely absent. This imported cotton can be converted into a value-added product with ease in India.
With this, there is an open market for high value-added cotton products like men's shirts, women's tops, sarees and much other variety of products. When we speak about basic cotton, we also need to fulfill the requirements of our own country. Where we do not need fine or superfine count cotton products, apparel made from the medium cotton count is most preferred. Here I feel there is a special need to have something similar to a textile park concept built in the proximity to a cotton-growing area. So that these parks develop the value chain of fibre-yarn-fabric- apparels at that very location, using the readily available cotton. Though this concept is introduced long back, we are not fully able to grasp the concept and achieve the desired results out of it. There are however clusters for sarees, garmenting, knitwear but the concept of developing entire value addition from fibre to garments at one location. The logistic cost, one of the major economic factors simply adds up and the end value price thus becomes a difficult aspect to keep under the belt. We are not being able to get the locational benefits and cut down on logistic cost, which in today's scenario is the major distinguishing factor between us and our competing countries.
We have seen polyester getting produced in Gujarat, and then transported to Maharashtra for weaving, and transported to Ludhiana and Tiruppur for knitting and then transported all together to different locations for garmenting. The transportation cost just goes on building up due to the to and fro of materials and this cost is incurred as the logistic cost. Whereas our competitor China, has dedicated clusters for eg. shirt clusters, denim clusters etc. We need to have a concept similar to this as per our adaptability for having a strong grip on our logistic cost. So states producing cotton should have a complete value chain developed there so that we can bring down the logistic cost and also establish control on the entire supply chain management. With this the inventory overheads can also be very well under control. As a result, goods will get produced faster. The culture of the finished product and skills needed for it will get inculcated in the workforce from the locality working at such plants. Many other issues of manufacturing will also get sorted out there and then itself, this will also help us achieve control on quality standards, avoid over-engineering, when the customer needs are different, can all be looked out in a much easier way and minimised to match the customer expectations through this city culture for eg. Shirt city, denim city, towel city etc.
One more important point to be addressed for becoming a renowned player in the world is to have R& D facility. We have R & D institutes like BITRA, ATIRA, SITRA, and NITRA in certain areas since its inception. But with this new concept of product cities or we can rightly say demand of the market; we need to have new R & D facilities in manufacturing hubs which will not only act for developing new products and introducing innovations but will also have complete control on quality management. They will also train people and come out with knowledge bulletins to educate the industry on new technology, innovations, dyes and chemicals, machine accessories, product accessories etc, practice or any scientific breakthroughs. The industry should get all these benefits from them along with all testing and certifications, which should be made available within the city or manufacturing hub. These small, but essential steps, will act as a catalyst to make India a global textile hub in select sectors.
Even new education institutes need to be established, which will educate in the core processes of textiles right from fibre chemistry to photo theory. Everything that will help develop the finished product effectively and efficiently should be taught in these institutes. The government must develop infrastructure for such institutes and it should be a focus segment by the government in coming years.
We as Indians, though with many flourishing and adaptability skills up our sleeves, lack in two major aspects: One is commitment to deliver to the customer and the second is marketing at right price.
The first shortfall can very well be converted to a positive by having firstly the infrastructure developed at one location and improved connectivity to the ports and major cities to reduce the transit time. This is remarkably developed in Gujarat, the same needs to be done in other states having manufacturing hubs to become a prominent producer in the world for target sectors.
As far as marketing for right price is concerned, we have not aggregated marketing for textiles and apparels. Aggressive marketing is being done at corporate levels but not as a country strategy. Thus we need to have a change in strategy that will help bring in the orders for the complete value chain. Once we get the orders or get our name imprinted as reliable for producing the finished product, it is not a difficult task for India to produce the materials. In fact, it is our signature quality of getting produced what is demanded. If we see China, they have always competed on the price fronts and till date, we face issues as far as matching price with Chinese goods is concerned. Hence efforts in costing and marketing must go hand in hand. This will definitely bring a good chance for Indian manufactures.
Today digital marketing is the center of all. It is a game-changer. India is very well in-sync with the digitisation pace. Digitisation in marketing, in innovative approaches and the most important if we can rule digitisation in servicing the customers, it will act as a strong platform for developing the base for India's journey towards becoming the world leader in textiles and apparels. It also needs to be used for cost effective marketing.
We have already taken efforts in improvising our excellence in manufacturing technology. We have achieved success in spinning but we need to start making everything in-house from weaving, knitting and finishing technologies. With all the possible advancements that technology can offer, we as a country must be able to manufacture them. We need to either produce them on our own and use collaborative approaches wherever possible and since the demand for technology is rising day by day, it is only natural that we excel in this segment. It is a great step that will further help increase our global share in world textiles. Another issue as far as financial cost is concerned is the high-interest rate in term loans so that needs to be studied and make necessary amendments to reduce the financial cost.
Time and again we are lacking exhaustive thorough textile policy, this policy should be like a bible for the industry. It needs to be very precisely drafted by the government specifying the short and long term goals, mission and vision encompassing all the fibres of textiles irrespective of the lobbies that are till date present for the different sectors. The policy should provide a gist for the growth and the action plan for achieving it in next 5 years, 10 years as well as short term targets for the next year and the year thereafter. This in turn will help for getting recommendations on the progress and controlling the shortcomings and also help grow year on year closer to the 10th year plan. It should also take care of the rising concerns of the environmental and social issues. It should provide ways to keep them under control and eliminate wrongful practices.
Our history is a guiding force that we can achieve the target of making India a global hub for textiles and apparels. Our present accomplishments of entering the segments of medical textile as new entrant and dominating the segment give us confidence and act as a booster to become world leaders. We have all the credibility to become major players in certain segments and can carve out certain cities to be established as product specific cities from raw material to apparel for eg. shirt city, denim city, towel city etc. We need to have a structured policy promoting various fibres, various geographic areas, various technologies. We must play to our strength. We need to win over our weakness of commitment to delivery, compete on the price front by techno-economic efforts for each and every order and reducing all overhead costs especially logistic cost by having value chain developed cities with world-class infrastructure. The days are not far when we can achieve our vision to be global leaders in textiles and apparel.
About the author:
Avinash Mayekar is the MD & CEO of Suvin Advisors. He has over 32 years of experience of working in consulting firms and various reputed textile companies of India. Mayekar is one of the rare consultants cognizant on all reputed technologies for technical textiles and is promoting technical textiles in India.