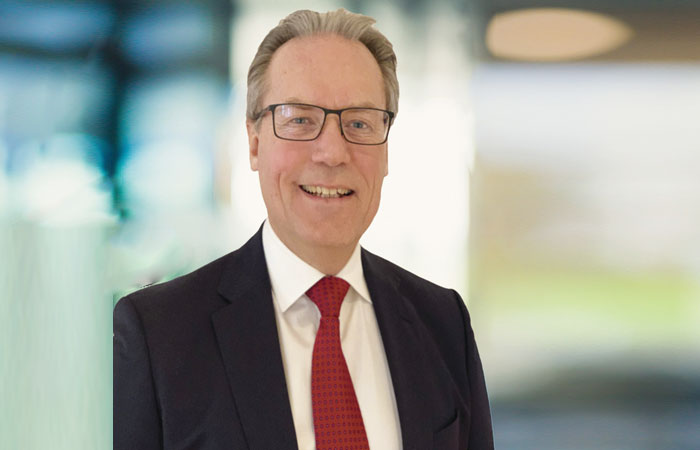 Luwa will launch new axial fan enabling significant energy savings
In this interview, Ulf Mattisson, CEO, Luwa Group, explains the importance of managing air quality in textile manufacturing units.
Luwa Air Engineering, founded in Switzerland in 1935, is a global market leader in textile and industrial air engineering. Luwa has been part of the Nederman Group since 2018. The Luwa Group's activities include the design and engineering of single components and whole systems as well as manufacturing, assembly, installation and after sales services. With subsidiaries in China, India, Singapore, US and Turkey, the group has a significant global installed base that is the source of Luwa's deep understanding of the technical demands as well as the local requirements of customers. In this interview, Ulf Mattisson, CEO, Luwa Group, explains the importance of managing air quality in textile manufacturing units.
What are your thoughts on the textile & apparels (T&A) industry?
Today, we are at the threshold of a new era as society strives for circularity and sustainability. The textile and apparel industry value chain is no different. We are excited that there will be opportunities for the production of new fibres and in the field of recycled fibers. Our industry will grow in different ways because in the past the higher demand of new textiles was driven largely by the increasing world population. Population growth is slowing in certain areas and there is a recognition that repurposed fibres and newer technologies will reduce our impact on the planet. This process will be even enhanced by increasingly new regulations in this field, for example, by the bodies of the European Union.
What are the advantages offered by your company & its products?
Luwa has more than 85 years of experience in the textile industry. We know the processes and challenges that our customers face and bring our expertise of textile air engineering to create the necessary environment for efficient production. Therefore, we are a trusted and reliable partner. We offer customised high-quality solutions that reduce lifetime investments for our clients. We are a global player but with a focus on local requirements and customer needs.
What will be the highlight of your stall at ITMA 2023?
As an innovative environmental technology company, Luwa Air Engineering, as well as the Nederman Group as a whole, is committed to sustainability, process- and energy-efficiency as well as digitalization. Managing air quality (including humidity and temperature), emission monitoring, and optimising textile air engineering can reduce energy costs, increase process efficiency, and secure health and safety of workers. These themes will also be a focus on our stall at ITMA.
Axial fans are the main power consumers in an air conditioning or filtration system in a textile factory. Luwa has taken measures to reduce this power consumption. We will be launching a new axial fan that will enable significant energy savings for our clients.
What are your growth plans in the next couple of years?
In the area of air engineering, we want to be known for all the possible embodiments of textile manufacturing from natural fibers, through technical textiles, synthetics and nonwovens. We expect to continue to innovate with closed loop control for increased output at lower energy cost with digital solutions that serve our diverse clients so they can get parts, service and uptime information across many cultures and languages.