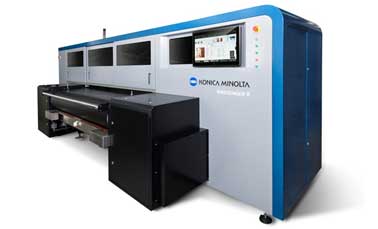 Konica Minolta to present digital textile printer in ITME and ITMA 2022
New Enhanced Nassenger 10e optimises the scan sequence and significantly improves print speed.
Konica Minolta, Japan, a world renowned Digital Textile Printer manufacturer, and their local Sales and Service partner,   (India),recently announced about launch of New enhanced model Nassenger 10e.
New Enhanced Nassenger 10e optimises the scan sequence and significantly improves print speed. In addition, as an option, the water used for belt cleaning has been changed to a circulation type to
save 90% of waste water and make it an environmentally friendly product.
With this new version, the user is benefitted by:
Print speed improved in different print mode by approximately 10%
90% reduction in waste water.
Nassenger 10e offers print modes to suit diverse needs of various customer's for handling tight deadline, high precision imaging with high quality ink. The productivity of machine has been increased and maximum printing speed is 1120 m²/hr.
On similar lines Konica Minolta offers Nassenger 8 which can produce maximum at 380 m²/hr and having many advanced features to increase productivity, reduce downtime and east of operation.
Some key features include:
Product stability
Stable and long life head with very low or minimum maintenance.
Nozzle Defect Compensation Function eliminates white line common in inkjet printing.
Laser Light nozzle detection prevents print defects caused by ejection failure.
Color unevenness and banding eliminated by proprietary print mask technology.
Minimised downtime
Mechanical Fabric Floating detection mechanism prevents fabric jams.
Optical Cloth lifting detection mechanism prevents fabric jams.
Nassenger RC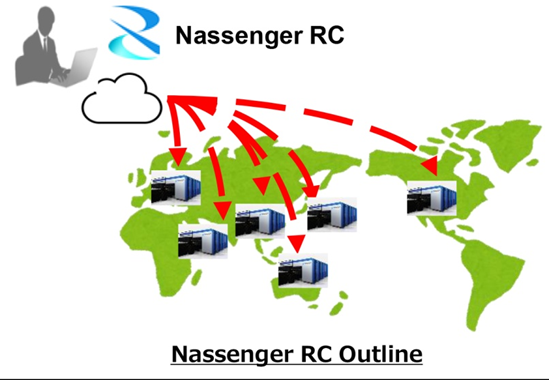 This is an advanced tool which visualises the operating status of machines through Nassenger printers with internet connection. Nassenger RC improves the machine downtime in the event of a failure. It helps in remote diagnosis of the problem and assists in quick resolving of the issue.
Multiple Benefits:
Owing to various customer friendly functions, sturdy industrial print heads, lower head replacement frequency, high stability of machine, consistent high quality inks and local sales & technical support from Apsom Technologies, Konica Minolta Nassenger series have been installed across length and breadth of the country.
Apsom Technologies and Konica Minolta will be displaying their state of the products in forthcoming India ITME to be held in Greater Noida from 8th to 13th Dec 2022 and ITMA to be held in Milan, Italy from 8th to 14th June 2023.