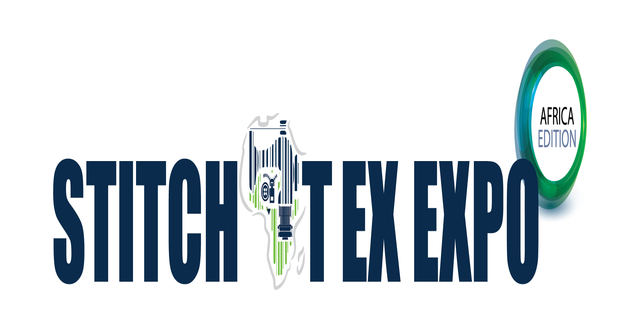 Kick-off of Africa's ultimate textile technologies trade fair
Stitch & Tex Expo - Afro Edition will feature the new concept of organising two consecutive trade fairs; the first trade fair is dedicated to garment processing technologies including sewing, embroidery, fabrics and their accessories
Stitch & Tex Expo – Afro Edition will feature the new concept of organising two consecutive trade fairs; the first trade fair is dedicated to garment processing technologies including sewing, embroidery, fabrics and their accessories; while the second is dedicated to textile processing technologies including weaving, spinning, knitting, and dyeing machinery, technologies and spare parts.
Set to establish a tangible uprising in motivating employment, inspiring skill development, stirring entrepreneurship in the textiles business segment, achieving economic development and thus conveying new ambitions for younger generations of the African continent, the two editions of Stitch & Tex – Afro Edition 2020 is to be held in the prestigious venue Cairo International Conventions and Exhibitions Center- Egypt during the period February 27 till March 1, 2020 and from March 5-8, 2020 consecutively.
To survive, humans need food, shelter, and warmth. Textiles fall into all of these categories. Because of clothing and protective gear, farmers can use fertilizers, herbicides, or pesticides to increase crop yields. They can also use equipment filters and protective coverings for planting, harvesting, and protecting their crops. Without all of these technical textiles, food production would be less reliable.
People also need clothes and blankets to stay warm. Without natural and synthetic fibers, shingles and other types of building materials could not be made, influencing the type of shelters built. To understand how textiles affect our day-to-day lives, it's important to realise the variety of textiles available.
Over the past decades, the snow-balling international business interest in Africa has risen to unprecedented levels; due to the immense resources and potential of the continent. Positioned already as the "rising star" for sourcing garments; Africa enjoys comparative advantages over other territories in the world to become the ultimate next stop for global textile and garments industry; the new rising star provides all the essential ingredients, namely, quality raw materials, low wages and low energy costs to attract the world's key manufacturing brands.
Indeed, Africa is certainly on its way to becoming the major regional apparel hub with great propensity to provide competitive prices. The African textile and apparel fertile market keeps engendering attention among international players. The textile and clothing sector is predominantly the key priority sector of Africa's industrial development strategy as a fragment of the continent's grand growth and transformation industrial plan.
The unblemished vision in Africa is set specifically to empower the textile and clothing sector global competitiveness boosting up-to-date technology transfer, sustained investment promotion, consultancy, training, research, laboratory and marketing support and services.