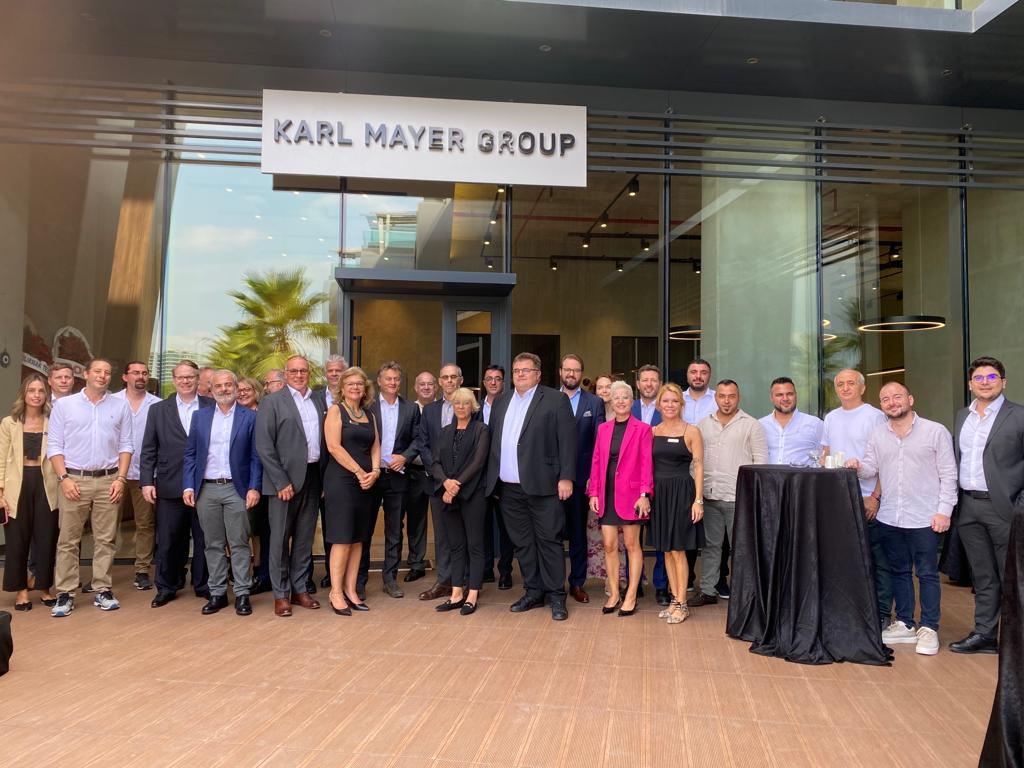 Karl Mayer Group opens site in Turkey
The first orders were for curtain and tricot machines, followed later by lace raschel machines.
Turkey is an important market with a long tradition for the Karl Mayer Group. The first warp knitting machine made by Karl Mayer Group was sent to the Middle Eastern country as early as 1951. The K2 No. 207 was ordered by Jacques Saftekin from Roja Örme and was set up on site by the company's founder, Karl Mayer, himself. Since then, the number of customers and the various models supplied has steadily increased, especially from the early 1980s when far-reaching import restrictions fell. The first orders were for curtain and tricot machines, followed later by lace raschel machines.
For successful market support, the Karl Mayer Group cooperated with the sales agent ERKO from the very beginning. Karl Mayer Group opened its own site in Bursa on September 7, 2023. Ulrike Schlenker from the company's Corporate Communication team wanted to find out more about the background to this move and spoke about this topic to Axel Wintermeyer, Vice President Care Solutions at the Karl Mayer Group and Head of the Karl Mayer Bursa site project.
With the obligatory red ribbon cutting, the Karl Mayer Group has just opened its own subsidiary in Bursa. Why now and why in this city?
Many of our customers are located in and around Bursa. This was decisive for us. In addition, the industrial location is very well developed, modern and continues to be up-and-coming. In particular, strong growth impulses are coming from the automotive, furniture and textile industries. With its size and good connections, the city is increasingly merging with Istanbul to form a single economic area. There are many attractive commercial properties here – but finding the right one was not easy. We looked intensively at 14 buildings within six weeks and finally decided on the Savanna Blocks property in Nilfüer on the western edge of Bursa. The premises are easily accessible by bus, train and car, has an urban environment with restaurants, shopping facilities and, in its shell state, offered all the structural requirements we needed. In close cooperation with a local interior designer, the shell construction was transformed into a modern, functional location, in keeping with the Karl Mayer Group 's style. There are 1000 m² of office and meeting rooms, a fully equipped academy and a well-stocked spare parts warehouse. With these on-site facilities, we can now provide our customers with optimum support.
In Turkey, too, many of our customers are facing a generational change and all have to master the challenges posed by the changes of our time. It is a question of profitability despite rising costs, sustainability, a fast, flexible response to market dynamics, new business opportunities and stable value creation processes. In mastering the many and varied tasks, we want to be at our customers' side, close to them, where they produce.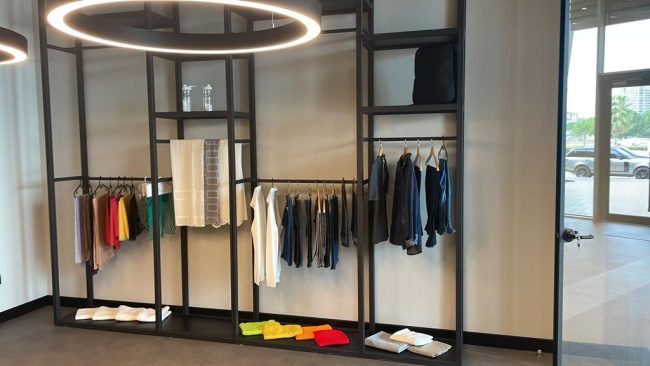 How do your customers react to this step towards more market presence?
Our customers are thrilled with the new location. Nurel Group wrote to us in the guest book at the opening ceremony that they had been waiting for SANAYİ shared this. Many customers, including AYDIN ÖRME SAN. VE TİC.A.Ş. and EVİRGEN ÖRME this view with their entries. However, we were not surprised by the positive response. We already announced the investment in the Turkish market at ITM 2022 and during our customer visits and received consistently positive feedback. Our customers are promising themselves many additional benefits.
How do you meet these expectations?
In answering this question, I would first like to talk about the academy at our new location. The qualification centre in Bursa offers training on an HKS 4-M ON, making it the most modern in our company. Our customers can expand and deepen their know-how through very versatile application scenarios and also benefit from the experience of a training staff with roots in warp knitting. As in all our academies worldwide, the same high Karl Mayer training standards apply in Bursa. The unity of theory and practice is a central requirement here. The first courses will start in October. Those who are interested can still register. The program and the possibility to register are available on our homepage.

With the academy in Bursa, we are flanking our support in Turkey. We take over the service activities for warp knitting and warp preparation from ERKO and use our network and digital solutions to bring after-sales service up to Karl Mayer standards. Our 'Best in Class' support offers customers professional spare parts supply, expert knowledge and a selection of online services. The individual solutions are easily accessible through our customer portal myKM.ON. With Service4you – comprising a welcome desk, ticket system and remote service – customers also benefit from efficient problem-solving and secure, transparent service processes. We keep a well-stocked warehouse to ensure a fast, reliable supply of spare parts. So we take a holistic approach to the issue of support.
What role does your regional representative ERKO play in your new strategy for Turkey?
ERKO A.S. is a reliable partner in Turkey. We have been working with it in the Turkish market for over 70 years. First contacts were already established shortly after the war, in 1948.
The company will continue to take over all activities related to machine sales and can build on its market presence, many years of experience and its broad network. Together, we are focusing on the Warp Knitting, KM.ON and Warp Preparation business units. In this way, we are pooling our strengths, competencies and activities in order to fully exploit synergies and potential. With this constellation we offer the best customer service and support.