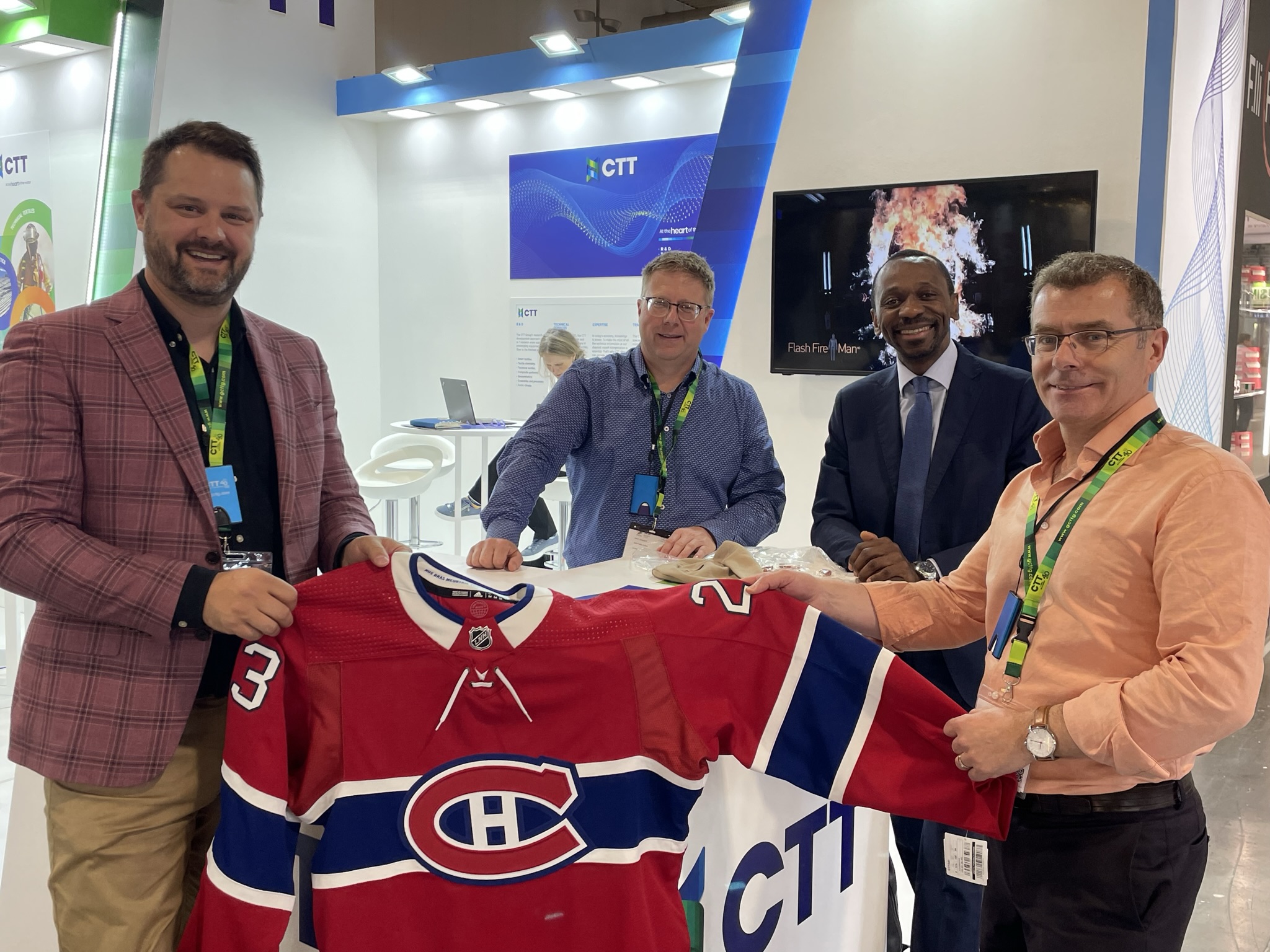 ITMA 2023 a huge success for Canadian mission
Major investments made in the technical textile and garment industries.
A proud delegation of 35 companies and organisations from Quebec and Canada, bringing together over 100 executives from the technical textile and garment industries, attended ITMA 2023, the world's biggest trade show in the area of manufacturing innovation and technology, from June 8 – 14, 2023, in Milan, Italy.
Organised by TechniTextile Québec, CTT Group, the mmode Cluster, Vestechpro and the Comité sectoriel de main-d'œuvre de l'industrie textile du Québec (CSMO Textile), the mission proved a tremendous success. It enabled business leaders to discover the latest technological advances, which are essential to keeping their manufacturing operations up to date.
The delegation brought together companies specialising in the development and production of technical textiles intended for the furniture, construction, environment, civil engineering, apparel, transportation, sports and leisure, and personal protection markets, as well as the industrial and medical sectors.
The growing demand for innovative technical materials, enthusiasm for buying locally, repatriation of some production operations previously carried out abroad and labour shortage are all factors prompting organisations to make major investments in automation and integrating cutting-edge technology into their manufacturing activities.
A survey of participants conducted after the trade show revealed that 90 per cent of companies expect to invest millions of dollars during the next year to acquire new equipment. In 70 per cent of cases, this equipment will meet new production needs, while in 50 per cent, it will replace equipment at the end of its useful life. The figures clearly indicate that the industry's growth is set to continue. These strategic investments are aimed at accelerating the transition to 4.0—a key initiative for improving the technical textile industry's productivity.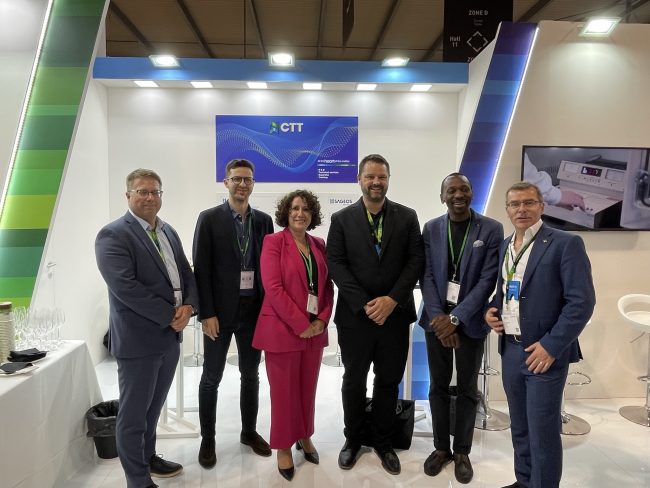 Valuable support in the selection and decision-making process
Each day, technology managers were tasked with identifying the most interesting and relevant cutting-edge technologies, based on manufacturers' needs. They presented their discoveries to participants during technology review sessions.
The mission was also able to count on the support of the expert team at CTT Group—a key technology transfer centre specialising in technical textiles and advanced materials—to guide executives in analysing and selecting manufacturing equipment and textile materials. Vestechpro, an apparel research and innovation centre, was also on hand to offer valuable support.
Alliances and partnerships
The mission also facilitated alliances, partnerships and networking among Quebec and Canadian organisations. Collaboration is integral to the sector's innovation strategy.
Many business leaders took advantage of the opportunity to meet with clients and future business partners from around the world.
Ready for 2027!
All the manufacturers have already confirmed their intention of taking part in the experience again at the next ITMA show, which will take place in Hanover, Germany, in 2027.