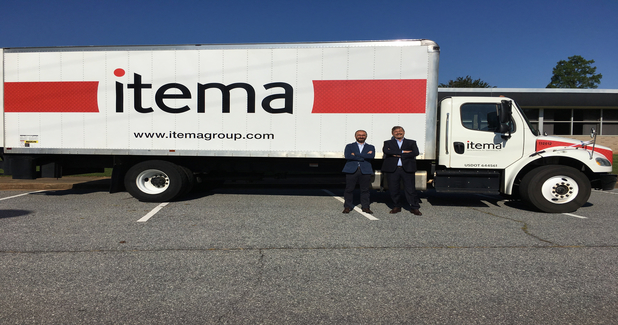 Itema machines at Techtextil North America
Itema, the leading manufacturer of best-in-class weaving machines, spare parts and integrated services, is exhibiting at Techtextil North America
Itema, the leading manufacturer of best-in-class weaving machines, spare parts and integrated services, is exhibiting at Techtextil North America (Stand 1335) from February 26th – 28th at the Raleigh Convention Center, North Carolina.
Itema America, Inc, with headquarters in Spartanburg, SC, is the result of the successful merger in the early 2000 of two renowned weaving machines manufacturers, Sulzer (founded in 1834 in Switzerland that opened the US subsidiary in 1964) and Somet (founded in 1967 in Italy that opened the affiliate – Somet of America – in 1982).
During its long-standing presence in the US market, Itema has established a solid reputation as a highly reliable and trustworthy partner with a strong track record of outstanding technology provider and Customer support.
In fact, Customer support is well recognized and it is the pride of Itema America Inc., where highly skilled and experienced weaving technicians and textile experts are on call to ensure a quick and personalised after-sales support to the wide base of Itema Customers.
The Itema America team works relentlessly side by side with its American Customers, offering expert advice and service, unwavering support, and unmatched dedication. Itema America provides extensive training courses at its premises and/or on-site at Customer mills and, additionally, the Company offers electronic and mechanical services and repairs, as well as timely and reliable spare parts deliveries and upgrade kits.