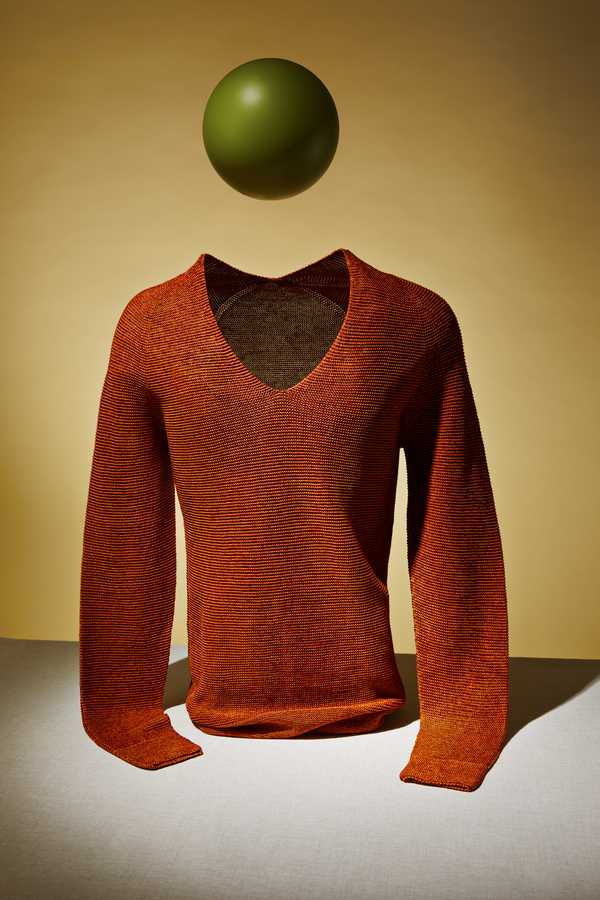 Innovations from STOLL for more benefits in the flat knitting sector
Stoll will be providing answers to these customer questions with market-oriented new developments and innovations at ITMA 2023 in Milan.
Times are stormy, but with the right undertakings, the headwind becomes a tailwind. "Master the Change – profitable, flexible, sustainable" is the motto for a successful future, also for Karl Mayer's Stoll business unit and its customers.
In view of the turbulent changes and upheavals in their business sector, Stoll talked to its customers about their concerns, priorities and goals. Five questions emerged as essential and pressing.
The customers are concerned about profitability despite rising costs, about reacting quickly and flexibly to changing market requirements, about identifying and developing new business opportunities, about stable value-added processes despite a shortage of skilled workers and, of course, about conserving our environmental resources.
Stoll will be providing answers to these customer questions with market-oriented new developments and innovations at ITMA 2023 in Milan.
Market-oriented developments
With numerous new features and optimisations that are finding their way into many machine types, Stoll offers its customers significant added value, focusing on reduced operating costs, more sustainability and extended application possibilities.
Knitwear with extended performance characteristics can be implemented thanks to the new, revolutionary Flex Ply technology. This innovation enables controlled, needle-accurate merging of yarns during plating and thus new designs or fabric types. Depending on the type of knit structure, greater stability in both directions or more elasticity with good recovery behaviour can be achieved. In addition, filigree devoré looks and stable, selective plush loop sections can be realised.
Highly flexible patterning is also ensured by the tried-and-tested split technique, which can now be used without conversion work of knit cams thanks to optimisation.
Less handling is also made possible by a new ADF yarn guide. The component has a modular design with an exchangeable clip-tip and thus facilitates or speeds up retooling: when using special yarns and gauges, only the tip needs to be changed. An ergonomic design also ensures speed when threading. When working intarsia knits, for example, the machine's set-up time can be reduced by up to 74 % compared to the CMS model. In addition, an intelligent upgrade of the ADF yarn guides makes longer strokes and higher speeds possible. The customer benefits from greater knitting reliability in weft, intarsia and plating technology.
Further upgrades and new developments offer the customer sustainability and cost advantages. An optimised central lubrication system, for example, reduces the maintenance effort while at the same time lowering oil consumption. A new oil container under the machine collects used oil, which can be reused after suitable filtration.
The use of new, innovative knitting needles and optimised cams also reduces energy consumption. A reduction of up to 12 % is possible.
An innovation on the smart machine theme includes a CANopen interface via which high-end storage feeders from external suppliers can communicate bilaterally with the machines. This integration ensures an exact feeding of yarn demands and helps to reduce the rejection rate.
New models and machine variants for new applications
The following machine show impressively illustrates the effects of the innovations described with reference to specific market requirements.
Stoll machines have been characterised by outstanding flexibility for decades. The new ADF 530-32 ki FLEX E7.2 on display takes versatility to a new dimension. It really is "one machine for everything", capable of producing a unique range of different knitted articles, which will be vividly demonstrated in the trade fair live mode. The customer can thus react quickly and flexibly to changes in the order situation or take advantage of new business opportunities. This is made possible, for example, by an automatic needle bed gap adjustment, which allows the combination of different knitting techniques while at the same time improving fabric quality. In addition, components such as NFC chips can be automatically integrated into the fabric during knitting using the Knitrobotic function. A use case for tracking productiondata will be shown at the trade fair. The solution creates transparency in the manufacturing process and thus an important prerequisite for optimising the process chain. Specifically, a NFC chip is automatically inserted into the various patterns on the machine and written with individual information by a enregistering device that is also integrated.
With the ADF 830-24 ki W knit and wear E3,5.2, which will also be on show, the ADF family has been extended to include the production of coarse knitwear with weft insertion. This makes it possible to achieve novel weave-like looks and material properties that provide exciting impulses for the home textiles sector, for example, in addition to apparel.
In contrast, the ADF 530-32 ki BcW E20 will be presented as an ultra-fine machine that enables very light flat knitted fabrics with high-resolution designs and thus opens up new fields of application for flat knitting. As an example, T-shirts are knitted in Milan, which convince not only with their high-quality design but also with their contribution to sustainability. This machine also demonstrates the more compact design, which reduces the footprint of the ADF by around 7 % and thus creates space for new capacity.
The latest representative of the Stoll economic range, the CMS 503 ki multi gauge E3,5.2, rounds off the machine set for the flat knitting sector. This machine offers an outstanding price/performance ratio for efficient mass production.
Finally, StoLL takes a look into the future with the ADF 530-16/4 ki WWK E7.2. This prototype combines knitting, warp-knitting and weaving technology and enables textile structures with sectoral poly-directional reinforcements and zones, novel designs and functions by processing special yarns in combination with standard materials and decorative seam effects. The basis for this diversity is innovative yarn guides with three-dimensional movement possibilities and corresponding modules for yarn feeding.
Digital solutions for more efficiency in the flat knitting factory
Stoll PPS is a digital production planning and MES tool for flat knitting. The central platform for production data and production processes informs the customer online in real time about important events in his production. This makes it possible to react quickly to deviations. An operating calendar can be used for realistic planning and evaluation of production capacity. The collected data can be automatically transferred to an ERP system for process automation and used for support via remote maintenance. The handling of these data is subject to the highest security standards.
At the trade fair, a PPS showcase will be on display that can be used mobile from anywhere. It demonstrates in an uncomplicated way how bottlenecks can be quickly identified in day-to-day business.
The solutions of the CREATE range support the creative process in particular. The design software is used to develop virtual flat knitted products and enables a significant shortening of the design-to-market workflow. With the help of appropriate external software, 3D simulations of the designed flat knitted articles are also possible. This reduces the number of physical samples, with benefits for sustainability.
Create plus, a tried and tested member of the Create family, will be presented with new features. Added features include an intelligent function to determine the required tenacity and the explanation of a "knit and wear" programming using a video as an answer to the shortage of skilled workers. Create Design also offers more performance with new features including yarn scanning capability and integration with Browzwear VStitcher and Assyst 3D-Vidya.
With Create Lite, a new Create software version also celebrates its premiere. The newcomer supports knitting technicians in the sustainable and efficient creation of classic fully fashion articles and technical knits. The support offered for this includes project management, various options for cut creation and editing, greatly improved modules, a large number of templates, a realistic knitted fabric view for checking and much more.
Textile inspiration and more
In addition to the machines on display, Stoll will be demonstrating the potential and fascination of flat knitting with textile innovations.
The exhibits are intended to do one thing above all: inspire and invite imitation. In addition to fashion items such as those from the new Stoll trend collection, technical applications such as a knitted bicycle frame will be on display.
A special highlight is the presentation of the book "Color in Knitting – By Designers, For Designers". With this printed work, Stoll is sharing its know-how in the field of knitwear design on the occasion on the company's 150th anniversary.
Further inspiration is provided by an interactive area in which exciting flat knitting projects are presented digitally. These include, for example, a virtual knitwear collection from a collaboration with a 3D software provider and a student project that gave new life to knitwear items from the Stoll archive.