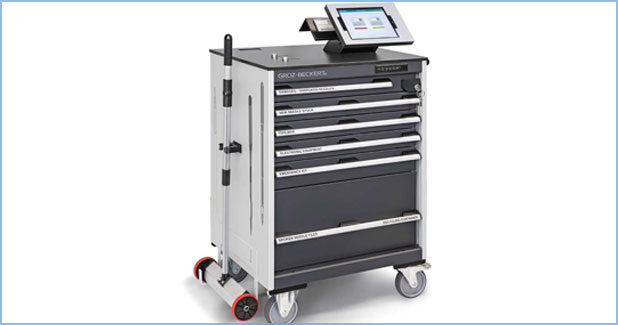 Industry 4.0 is not a choice, but necessity
The Textile Association of India (TAI), Mumbai Unit organised International Textile Conference on ?Textile 4.0 ? Global and Indian Perspective? on March 22-23, 2018 at Hotel The Lalit, Mumbai.
The Textile Association of India (TAI), Mumbai Unit organised International Textile Conference on ?Textile 4.0 ? Global and Indian Perspective? on March 22-23, 2018 at Hotel The Lalit, Mumbai. This was the first such conference on the subject to be held both in Asia and India and therefore, received an overwhelming response from the industry.
VC Gupte, Chairman, TAI, Mumbai Unit and also the Convener of this Conference took the lead in selecting the innovative topics and speakers for the success of this conference. The entire organising work of this conference was done under his able leadership.
Vilas Gharat, President, TAI, Mumbai Unit welcomed the Chief Guest, Dr Kavita Gupta, IAS, Textile Commissioner, Ministry of Textiles, Government of India and keynote speaker, RD Udeshi, President – Polyester Chain, Reliance Industries.
Dr Kavita Gupta, said ?With the implementation of Textile 4.0 and automation, we should maintain a balance between man and machine and be careful that machines don?t overtake human beings.?
RD Udeshi, in his keynote address, highlighted Indian textile industry has to focus on holistic growth across the value chain and needs to focus on building quality and scale. This will be possible only by adopting digitalisation and cyber physical systems, which will accelerate growth and build excellence both in manufacturing and consumer experience.?
GV Aras, Conference Chairman, while giving the highlights said that the world is on the threshold of a new industrial revolution characterised by automation, robotics, artificial intelligence and Internet of Things (IoT), etc.
Shailesh R Sheth, Director and Strategy Adviser, Jost?s Engineering Co Ltd, said that ?Factory of the Future is here and can no longer be ignored. For Textile industry?s global competitiveness, we have to grapple with the complexities and chalk out a roadmap for us to implement.?
Prashant Agarwal of Wazir Advisors elaborated the Textile 4.0 introduces a new concept called smart factories in which technology monitors physicals systems and processes and makes decentralised decisions.
TAI Mumbai Unit has set a precedent of felicitating the textile professionals for their outstanding contribution in the field of textile industry. In this conference, TAI felicitated Sanjiv S Lathia, Technical Director, Lathia Rubber with the Lifetime Achievement Award and SK Khandelia, President and CEO, Sutlej Textiles and Industries Ltd with The Industrial Excellence Award.
The first paper was presented by Ashish Bhat, Executive VP and Head – Digital Factory, Siemens, on textile 4.0 ? opportunities in global scenario.
Ram Sareen, Founder, TukaTech, USA observed disruptive process is nothing but taking status quo process and simplifying.
Stephan Kehry, Sales Manager India, Mahlo GmbH, Germany made the presentation on textile 4.0 – Chances and risks of a visionary revolution.
Prabhat Pande, Manager ? Professional and Business Services (India and Sri Lanka), EFI Optitex presented the paper on retail apocalypse.
The second session began with panel discussion on opportunities and challenges in implementation of Textile 4.0, which was moderated by Prashant Agarwal, Co Founder and Jt MD, Wazir Advisors. The panel comprised Rajendar K Rewari, MD, Morarjee Textiles Ltd; Sanjiv S Lathia; Arvind Mathur, CEO, Raymond Uco Denim; and Updeep Singh, Deputy CEO, Sutlej Textiles and Industries. All the members emphasised that textile industry in India has no choice but to adopt this new revolution if they want to sustain in global market.
Gianangelo Licini, Sales Area Manager and Francesco Gozio, Marketing Department, Marzoli Machines Textile srl made the presentation on industrial cyber – physical systems.
Dr Indu R Keoti, Dy GM, Sales and Marketing, EcoAxis spoke on industrial IoT for textiles.
Hans Gerhard Wroblowski, (Area Sales Director SEA and Head of Denim Technology), A. Monforts Textilmaschinen GmbH, Germany presented the paper on textile 4.0 and its outlook.
V Bino George, Head of Business Consulting, Infor South Asia presented the paper on innovations and competitiveness in textile industry.
Ashish Sharma, VP ? Sales and Marketing, Truetzschler India showed their approach towards Industry 4.0.
Gunish Jain, Managing Director, Royal Datamatics, presented the paper on the role of machine learning in the textile value chain.
Akshar Chandra, Strategy and Business Excellence, Grasim Industries, Aditya Birla Group expressed his views on digitalisation enabled connected value networks.
Ramakrishnan Pongirivasan, Country Manager (India), IAS ? India (Canias ERP) made the presentation on textile 4.0 in terms of business process management.
R Girish, IAS, Commissioner for Textile Development and Director of Handlooms and Textiles, Government of Karnataka, presented the paper on investing in Karnataka.
Mihir Parekh ? Director Mega Textile Park, Department of Handloom and Textiles, Government of Telangana, discussed about textile and apparel sector in Telangana.
Damodar Kulkarni, Deputy Secretary, Department of Textiles, Government of Maharashtra, presented the newly introduced textile policy of Maharasthra and its advantages to various sectors.
Dr JV Rao, CEO, Textile Sector Skill Council (TSC) presented a paper on future of textile jobs.
Badruddin Khan, Sr Manager ? Product Management Team, Multi Commodity Exchange of India (MCX) made the presentation on awareness on cotton price risk management.
Sajal Gupta, Head ? Forex and Rates, Edelweiss Securities Limited and Vivek Acharya, Manger ? Business Development (Currency and Debt), National Stock Exchange of India Limited (NSE) made the joint presentation on forex risk management.
Sanjay Chawla, Editor-in-Chief and Publisher and CEO, DFU Publications presented the Audio Visual Show on ? Textile 4.0 which was appreciated by all.
All the papers received very high response as well as interactions from the participants. AV Mantri, Secretary, TAI, Mumbai Unit proposed a vote of the thanks. The conference was a grand success and was attended by 450 participants.