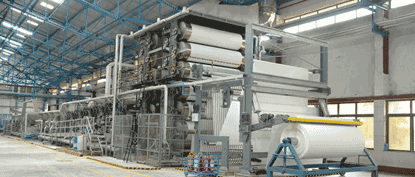 Indo Count acquires the home textile business of GHCL
With this acquisition, the company becomes the world's largest home textile bedding manufacturer
Gujarat
Indo Count Industries, announced the successful completion of the acquisition of home textile business of GHCL at Gujarat, on a going concern basis by way of a slump sale and acquisition of specified assets of Grace Home Fashions LLC ("GHF"), US subsidiary of GHCL for an all-cash consideration of Rs592.8 crore.
Commenting on the acquisition, Anil Kumar Jain, Executive Chairman, said, "We are extremely happy to announce the completion of the acquisition and warmly welcome the new team to the Indo Count family. We are confident that this foray will successfully meet our long-term aspirations and create value for our global customers and all stakeholders. We are excited about the pace at which we are progressing towards strengthening our brand into an end-to-end bedding solution provider for Global & Domestic markets. We believe this is a significant step towards our strategic vision of achieving a formidable leadership position in the Home Textile Bedding business 'globally'. Further, with the increasing growth potential in the Indian Home Textile industry, we believe we are market-ready to capitalize on this opportunity."
Indo Count becomes the world's largest Home Textile bedding manufacturer, with an annual capacity of 153 million meters. Current customers of GHCL Home Textile business will gain access to ICIL's full product portfolio consisting of fashion, utility, and institutional bedding. The customer-centric approach will enable ICIL to be more flexible and strengthen customer service levels resulting in a strong Global Supplier and Brand in the Home Textile Industry.