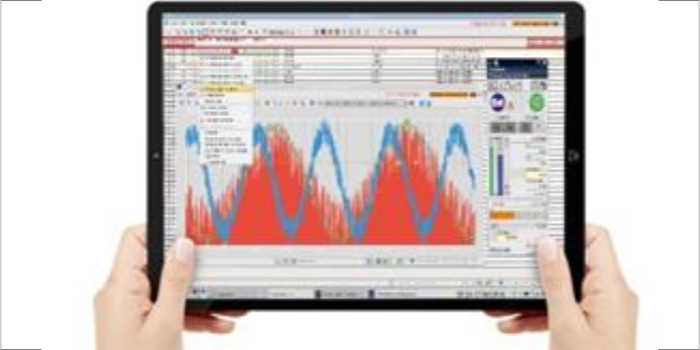 Improved energy efficiency of textile factory
Edge Controller, a powerful factory automation solution from B&R makes it possible to have complete command over textile process chain.
A textile-manufacturing unit utilizes energy from various sources such as electricity, natural gas, heaters, chillers, air, water etc. Increased demand increases the demand for keeping production running 24/7. Thus, offering a higher impetus on energy conservations and optimisations. Evaluating energy consumption at all major stages in yarn production is important to identify energy patterns. In addition auxiliary process such as weaving, dyeing, coating are using heaters, coolers, steam, water, compressor and utilities that account for additional energy consumption, which typically goes unnoticed. It adds to the challenge of factory operators to streamline all energy sources and monitor seamlessly within a single system.

Edge Controller enables factory operators to monitor energy along with other process parameters in real time to optimise the production
Edge Controller, a powerful factory automation solution from B&R makes it possible to have complete command over textile process chain. With EnMon (Energy Monitoring) solution, an integral part of Edge Controller, it enables factory operators to measure, record and evaluate all relevant energy parameters across textile process in real time providing optimal support for continuous improvement of process. The system can monitor energy that are utilised in various form such as electricity, thermal, gas, compressed air, steam and waste management. The measured data gives power to factory operators to devise a strategy to optimise process design and meet energy demands while reducing operating costs.
Also read: Automation: Must for textile factories
With an efficient energy monitoring system, textile lines can ensure maximum utilisation of manufacturing capacity, identify key energy sources, fine tune machines, equipment, processes, and adopt best energy saving practices. Energy data allows factory owner to structure a systematic approach to minimise energy losses and identify deviations. The system provides energy data using intuitive reports and trends that makes it possible to visualise abnormal symptoms in inefficient energy usage in textile manufacturing facility. B&R EnMon solutions enables collection of energy data from weaving, combing, and spinning line in runtime and calculates load distribution within the plant. The collected data is analysed and a base line is identified to get best possible energy conservation opportunity. The analysis of EnMon reports provides optimal support for reducing energy costs by avoiding peak loads and preventing unplanned outages.
Also read: Detailed machine analysis with mapp Cockpit from B&R
Edge Controller extends support for energy audit
Textile industry has started performing energy audit to have constant check on energy flow. EnMon solution rightly supports factory owners to perform audits by providing them with real time energy consumption data of the process. It considerably simplifies the implementation of energy management tasks set up in connection with ISO 50001 and EN 16001 standards. The flexible Edge Controller extends support for audit process from energy to air, water, lighting, load and condition based performance monitoring. Factories can use existing automation controller to process measured values eliminating need of a dedicated controller that usually adds complexities in plants. Energy monitoring solution is equipped with libra