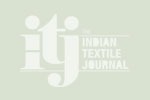 Hunziker, a leader in original temples
As designer, manufacturer and OEM supplier of original temples for the leading weaving machine manufacturers and weaving machine types, G. Hunziker Ltd. is exhibiting the entire range of their standard products as well as fabric-specific solutions such as
As designer, manufacturer and OEM supplier of original temples for the leading weaving machine manufacturers and weaving machine types, G. Hunziker Ltd. is exhibiting the entire range of their standard products as well as fabric-specific solutions such as temple cylinders with needle rings, rubber rings or rubber rolls, full-width temples and rods, maintenance tools for temple cylinders, cutting devices and various special products. Visit their hall at Hall E1, Stand No C14.
Hunziker will put a special focus on its new temple solution PIRANHA. By increasing the outside diameter of each selvedge ring, the Hunziker PIRANHA solution allows a significant increase of the temple pulling power in the selvedge area.
Willy Grob: Technology, which inspires!
Willy Grob Ltd. develops and manufacturers cloth take-up systems for all kinds of weaving machines and fabrics. The company is active throughout the world as advisor and supplier to both weaving mills and weaving machine manufacturers.
New products on stage
SUPERIOR Touch – with WIFI for remote-control by tablet or smartphone. As an ITMA highlight, Willy Grob is going to show for the first time ever the newest batching unit type controlled and operated by tablet of smartphone via WIFI. SUPERIOR Touch new with high-tech load cell for accurate tension control during winding process and indication of the tension in kg on the display. SUPERIOR Touch TARPAULIN: Willy Grob winder especially amended to perfectly batch up to 4000 m of delicate Tarpaulin fabric
All new products will be exhibited and can be seen during the exhibition – partly even under running condition. The Willy Grob batching unit type SUPERIOR Touch is equipped by default already with up-to-date functions.