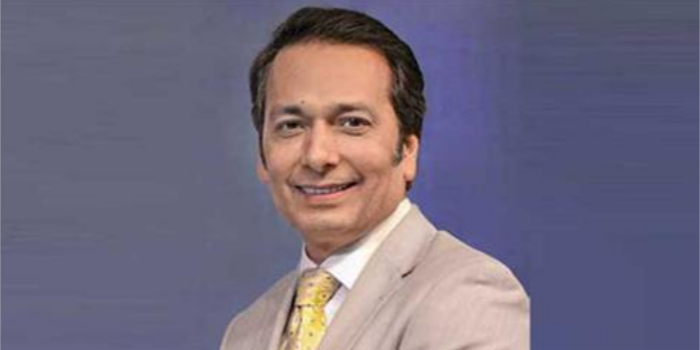 Heralding positive changes
Easy availability of raw material, world-class textile machinery and other support services have made cotton the growth engine of the Indian textiles and clothing (T&C) industry
Easy availability of raw material, world-class textile machinery and other support services have made cotton the growth engine of the Indian textiles and clothing (T&C) industry. Even the government policies, in the past, were framed to suit the cotton-based textile value chain. On the other hand, globally, man-made fibre (MMF) based textile products constitute 70 per cent of the T&C trade. As a course correction, the Government of India (GoI) has brought in several reforms in the last two years to give an impetus to the MMF sector by enhancing the global competitiveness of the Indian textiles & clothing industry, the largest employment provider among the manufacturing sector.
The recently approved Production Linked Incentive (PLI) scheme with a budgetary outlay of Rs 106.83 billion for man-made fibres and technical textiles was part of this policy reform process. The scheme for textiles is part of the overall announcement of PLI Schemes for 13 sectors made earlier during the Union Budget 2021-22, with an outlay of Rs 1.97 trillion. PLI scheme for textiles is aimed at promoting production of high value MMF fabric, garments and technical textiles in the country. The incentive structure has been so formulated that industry will be encouraged to invest in fresh capacities in these segments.
PLI scheme along with RoSCTL, RoDTEP and other measures announced by the government (such as providing raw material at competitive prices, skill development etc) is expected to give a big boost to the textiles manufacturing sector. As per the government estimates, over the period of five years, the PLI Scheme for textiles will lead to fresh investment of more than Rs 190 billion, cumulative turnover of over Rs 3 trillion and creation of additional employment opportunities of more than 7.5 lakh jobs in this sector.
The scheme focuses on setting up manufacturing units in aspirational districts (especially tier-3 and tier-4 towns and rural areas); thus, presenting huge growth opportunity for states such as Tamil Nadu, Maharashtra, Gujarat, Telangana, Andhra Pradesh, Rajasthan and Punjab who have strong textile eco-system. To boost exports, PLI scheme is much needed at this time when India's share in global textile trade is lagging behind smaller nations like Bangladesh and Vietnam.
Dr S K Sundararaman, Chairman, Indian Technical Textile Association (ITTA), rightly says PLI scheme will give new lease of life for the industry and accelerate creation of world-class champions in a short span of time in MMF and technical textile products.
This month The Indian Textile Journal (ITJ) is celebrating its 132nd Anniversary with some of the key stakeholders deliberating on various aspects of sustainability and digitalisation – the two mega trends that are ushering in revolutionary changes in the way companies are conducting their businesses. Internally, ITJ is also making a change by constituting the Editorial Advisory Board comprising experts who will guide us in churning out industry-relevant information that matters the most and help us serve our readers better.
Happy Reading!