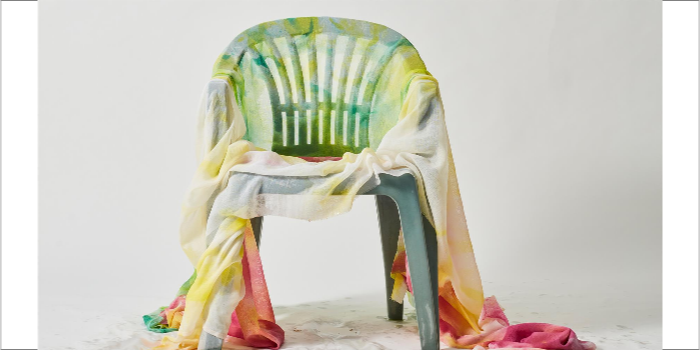 Heimtextil announces new trends for 2021/2022
Leading trade show, Heimtextil, has launched the motto of the trend season 21/22, with the overarching theme 'Nothing New, Everything New'.
Leading trade show, Heimtextil, has launched the motto of the trend season 21/22, with the overarching theme 'Nothing New, Everything New'. The trends will provide an outlook on the design topics for the leading international trade fair for home and contract textiles, which will be held from January 12-15, 2021, in Frankfurt am Main, Germany, in hall 3.0.
Together with the Heimtextil Trend Council, the management established a trend forecast for the coming season and presented it live via an online conference. The subsequent design topics are already brought to life in the trend book, which is available now. In terms of trends, this season's highlight is the comprehensive presentation offering during Heimtextil, according to a press release by Messe Frankfurt.
The first two decades of this millennium brought several challenges for industry and trade, above all, the current coronavirus pandemic. But crises are also drivers of innovations. In the textile industry, digitalisation, and sustainability are currently omnipresent innovation topics. The coronavirus pandemic ensures that both topics are becoming even more important in the home textile industry. Heimtextil Trends 21/22 provide an overview of the status quo of those developments. In addition, visitors of the Trend Space can look forward to a presentation of the new colours, materials, and designs. Four areas showcase the collective trends which include Repurpose, Rewild, Reinforce, and Revive.
Repurpose is not a passing trend. Rather, it is a way of changing the product development narrative within the textiles industry, shifting from creating original textiles to curating existing textiles to form new visual expressions. Unlike the traditional design process which starts with an idea, Repurpose starts with considering what can be made from existing fabrics.
Rewilding is the act of returning nature back to its original wild state, yet the trend Rewild goes beyond returning to nature. It is not about making nature authentic, but rather understanding nature's genuine wisdom. In the urban and postmodern world, generations have largely lost connection to the surrounding ecology. This has significant influence on how individuals use and understand the ecosystem they live in. From authentic to genuine, Rewild means rediscovering nature's resources and applying these in a modern context, delivering on sustainable or even regenerative solutions.
Resilient expression and brutalist architecture are key elements in the Reinforce trend. To reinforce is to make something stronger. Longevity is a key influence on colours, materials and design. Reinforce has a simple and bold Scandinavian mood with a resilient, honest and minimalistic look. From short-lived to longevity, Reinforce is about visual and compositional longevity within textiles and materials. It draws inspiration from how Scandinavian design merges design durability with pared back functionality.
With a focus on achieving greater emotional satisfaction through the process of creating rather than on the result, no rules apply to the mending, processing, learning and experimenting in Revive. From result to process, Revive is to feel, sense and reconnect with human skills. It revives and honours the intangible state of flow that occurs while creating as opposed to focusing on the final object. The Revive trend subsequently focuses on process, modern mending and experimentation.
After its premiere in January 2020, the Future Material Library returns to Heimtextil in 2021, with the London Studio FranklinTill presenting a new curated collection of exciting material innovations from around the world. The Future Materials Library celebrates experimental approaches, new materials and revolutionary thinkers who are creating a blueprint for a new model of production.
Designed by Danish space design studio?MODUS A/S together with SPOTT trends & business, the 2021 Trend Space embodies the overarching theme with its commitment to the Heimtextil Material Manifesto in repurposing materials during build. The task is to produce as little waste as possible, to use recyclable materials and thus keep the ecological footprint as low as possible.