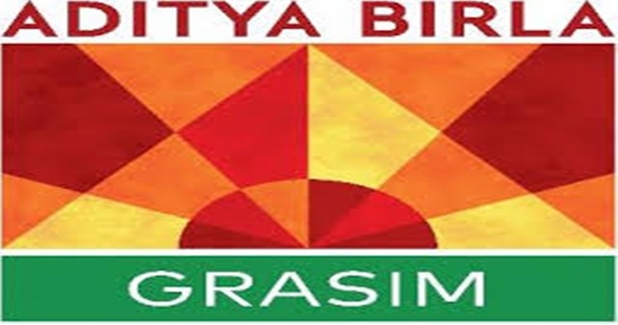 Grasim registers 3% growth in Q2FY19
Consolidated revenue for the quarter stood at Rs 18,430 crore recording a growth of 3 per cent.
Consolidated revenue for the quarter stood at Rs 18,430 crore recording a growth of 3 per cent. Consolidated EBITDA at Rs 3,180 crore recorded a growth of 7 per cent YoY and PAT (before exceptional items and one time deferred tax benefit) was up by 6 per cent YoY to Rs 639 crore driven by superior performance of the company's subsidiaries, UltraTech Cement Limited and Aditya Birla Capital Limited. At the standalone level, profitability was impacted due to global weakening in prices of VSF and caustic soda.

Viscose business
In the VSF business, production and sales volume recorded an increase of 8 per cent and 5 per cent YoY to 148KT and 142KT respectively. The net revenue for the quarter stood at Rs 2,431 crore and EBITDA for the quarter stood at Rs 381 crore. The global prices of VSF softened further on account of significant capacity additions in China and Indonesia (in last one year) and ongoing US-China trade war. The Indian VSF prices witnessed a weakening trend driven by a steep 23 per cent YoY correction in the Chinese VSF prices.
The weakness in the domestic VSF realisations impacted this quarter's profitability. The benefit of falling input costs like pulp prices will get reflected in the coming quarters due to inventory time lag.
The Liva brand for VSF products continues to grow its reach in the domestic market. Today, Liva partners with over 40 retail brands and is available across 3,500 outlets in exclusive business outlets and large format stores in addition to many more MBOs (multi-brand outlet) in 250 cities of India.
Sustainability has been the core focus area for the company. The business along with its global JVs has been the first one in the industry to be carbon positive on scope 1 and scope 2 emissions. The 219 KTPA Vilayat brownfield capacity expansion is progressing well and is expected to be commissioned by FY21.
Chemical business
The net revenue for Q2FY20 stood at Rs 1,347 crore and EBITDA stood at Rs 273 crore. Softening of caustic soda prices globally has led to decline in the domestic prices, resulting in lower profitability on a YoY basis.
The sales and production volume of caustic soda for Q2FY20 stood at 249KT and 241KT respectively. Weak demand conditions from user industry for chlorine and caustic soda, capacity addition in domestic market and increase in the imports impacted the company's production.
The speciality chemicals (chlorine value-added products) witnessed a consistent operational and financial performance. The share of EBITDA from speciality chemicals including Epoxy resins stood at approximately 29 per cent of the chemical business.
The caustic soda capacity expansion plan at Rehla, Vilayat and Balabhadrapuram east different stages of execution with expansion of specialty chemical products too.
Insulators joint venture
The company has entered into an JV with Maschinenfabrik Reinhausen GmbH (MR) of Germany for the manufacturing and sale of composite hollow core insulators (CHCI) used in power transmission and distribution industry globally. Aditya Birla Power Composites Limited (ABPCL) the new JV company, will set up a state-of-the-art CHCI manufacturing plant at Halol (Gujarat) bringing the latest technology for CHCI from Europe.
CHCI is the fastest growing segment of insulators, and improves the performance as well as safety of power equipment. This facility will be the first such large scale plant for this range of products in India and will be the largest such plant outside of China.
Capex plan
The total capex plan of Rs 7,800 crore (at standalone level) is under execution for raising capacities in both the VSF and Chemical businesses, apart from ongoing modernisation capex at various plants. This capital expenditure is expected to be incurred over three year's period from FY20-FY22.
Outlook
The VSF business will continue to focus on expanding the market in India by partnering with the textile value chain, achieving better customer connect through its brand LIVA, extensions into new categories.VSF continues to be the fastest growing textile fibre globally. However, the new capacities commissioned in Asia in the recent past are expected to create short-term demand supply mismatch and resultant pressure on prices.
The chemical business is under an expansion mode for both chlor-alkali and specialty chemicals. The ongoing expansion projects at different sites and new product lines for specialty chemicals will enable significant growth of the business in near future.
Grasim is incurring capex to increase capacities across its key business lines and is potentially well positioned to leverage the next phase of the economic growth.