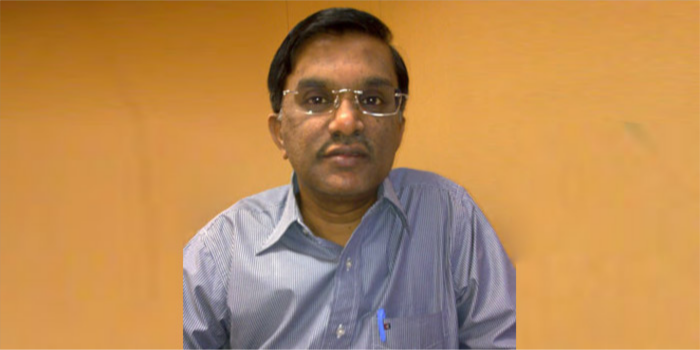 Govt should announce stimulus package: KS Balamurugan
KS Balamurugan, Managing Director of K. U. Sodalamuthu & Co. Pvt Ltd speaks on the significance of automation and modernisation that is increasing across industries, and how the company intends to tide over the present crisis due to Covid -19 pandemic.
KS Balamurugan, Managing Director of K. U. Sodalamuthu & Co. Pvt Ltd speaks on the significance of automation and modernisation that is increasing across industries, and how the company intends to tide over the present crisis due to Covid -19 pandemic.
Give us some brief information about the company and how it evolved over the years?
The company was launched in 1970 by my father (late K U Sodalamuthu) as a small proprietorship concernwhich later on grew into a private limited company and now it is popularly known as SODALTECHGroup. The company used to manufacture paper cone making machines. Those days, paper cone machines were not manufactured in India and there was a dire need forimport substitution for such paper cone making machines. It had to be imported from Germany or the UK.
My father was deputed to the UK by his then employer to learn about the new technologies of paper cones and paper tube making. Afterwards, he started manufacturing paper cone making machines in a small way in India.
He started with a small workshop and started getting good response from the customers. He started receiving orders for machinesfrom various parts of the country. After his success in developing the paper cone making machine, he ventured into paper tube making machines to make cores for paper mills and packaging industry.
After the demise of my father in 1983, we three brothers continued his legacy. From 1988 onwards, we started receiving export orders. We exported our first machine to Mexico.
In mid 90s, we ventured into pulp moulding machines, which are used to recycle waste paper into pulp moulded products like egg trays, apple trays etc.
Gradually, we ventured into other markets. As of today, we export to more than 60 countries – right from the US to South American countries, Asian andAfrican countries.
Our company has been bestowed with various awards from different organisations. So far, we have received 22 export performance awards from the Engineering Export Promotion Counciland have also received the Jamnalal Bajaj Award for Fair Business Practices.
At present, we have two production units in Coimbatore and overseas sales offices in important countries and also atmajor metro cities in India.
Apart from funding issue, what are the other challenges faced by your company? How did you overcome those?
Apart from funding, our main aim was to gain the confidence and trust of the customers. Ultimately, it was not a major hurdle because we were very transparent in our approach.
After earning the goodwill from our domestic customers, we started venturing into export markets, and then [naturally] banks came forward to fund us with pre-shipment credit loans for our export business. Over the years, we reducedour dependenceon the financial institutions.By adopting prudent financial management, we started creating our reserves, and are now a debt-free company.

Give us more information on the USPs of your product offerings.
We manufacture high performance machines to producepaper cones and paper tubeswhich are used in yarn spinning ,composite cans for packaging of various food products , edge protectors for protective packaging and pulp moulded products.The products made out ofour machinesare 100 per cent recyclable, andthus environment-friendly.
Our machines are designed and made with precision engineering with consistency in quality. Even after 10 years, the customers can get spare parts from us because we have the customer database well documented and preserved. All our designs are standardised.
Modernisation and automation is increasing across industries. What is the significance of this for K U Sodalamuthu?
We adopt modern engineering practices like deploying CNC machines, computer-aided design, 3D modelling, to name a few. This gives us an edge to maintain the consistency in the qualityand precision of the components , which go into our machines.
We also have strongsupply chain management systems with vendors well equipped with modern machine tools. We also have our own modernmachine shop for in-house manufacturing of critical components under our direct supervision.
What are the market prospects for your company's products in India and how do you plan to position these products?
Paper cones and paper tubes are essential consumables for any textile industry. Paper cones are 100 per cent essential for yarn spinning. Paper cores are used in paper mills and paper tubes are used in fabric industry and carpet industry.
Similarly in packaging, you have composite cans and pulp moulded products, which are essential for consumable products. As long as this industry is growing, the requirement for our machines will also increase to meet the market demand for these paper products.
Today Sodaltech is one of the leading manufacturers of paper conversion machinery. What has contributed to this success?
One of the major reasons for our steady growth is that we are very proactive to our customers' needs. We always listen to them and get their feedback, which helps in improving our machines.
We are not only interested in selling the machines butwe also educate our customers, and give them guidance onmarketing strategies for their products.
We are very prompt in supplying the machines within the shortest delivery lead times. We maintain proper inventory of sparesfor timely despatch to customers to reduce the downtime of their machines.Prompt aftersales service is one of the reasons for our success.
Percentage-wise, how much is your exports compared to the domestic sales? How do you plan to increase the contribution?
About 40 to 45 per cent of our turnover comes from exports. We plan to increase the contribution by our marketing approach,by regular participationin overseas exhibitions and by keeping regular contact with our customers. Since we have sales offices in important countries, we are in close touch with our customers.
How important does R&D play in the business you are in?
R&D is a very important role for a company like us because we cannot be stagnant in our machines. We have to keep innovating. Since we have our own pilot plant producing these paper products, it helps us to conductR & D activities regularly to upgrade our machines.
What are challenges faced by SMEs like Sodaltech at present? What are your expectations from the government?
The main issue affecting the SMEs are shortage of working capital. SMEs depend upon large corporate buyers, and when there is a delay in payment, their cash flow gets affected.
Further, SMEs do not possess the bargaining power like what the majorunits have. Then there are various logistic issues. These are the major challenges for SME sector.
We are allaware of the problems affecting the country's economy for the past two to three years.There was a downslide especially after the demonetisation and implementation of GST. Consequently SMEs were badly hit. Now, after Covid-19 crisis, SMEs are in a soup. There will be huge challenges to be overcome inthe next few months.
It has been more than a month for the lockdown. How it has impacted the business?
Covid-19 has had a tremendous impact because all our production schedule has gone for a toss. We are not able to despatch our machines resulting in unsold inventory. Covid-19 will certainlyhave a huge impact on our financials. Once the work is resumed,we will have to clear our backlog of orders and at the same time we are unable to predict the preparedness of our customers in taking delivery of the machines ordered with us due to the present crisis.
At the moment, we are not aware what type of newer challenges we may have to face. Once the industry is reopened, it maytake months to come out of the crisis.
How do you intend to tide over the present crisis due to Covid pandemic? Have you recalibrated your growth plan due to Covid-19?
We had made plans for this financial year and all those plans are disrupted. We already had online discussions with our employees and counselsled themon how to gear up post Covid. We have decided to ramp up our production activities and increase our efficiency. There will be a lot of challenges but we have to plan meticulouslyand overcome this crisis.
We will deploy a lot of cost-cutting measures since there will be an additional compliance cost for implementing safety measures across the factories. However, we are gearing up to the situation with an optimistic outlook.
Unlike other companies, we won't have the issue of shortage of labour as most of our employees are in permanent rolls.We will not face direct labour shortage, but this issue will be felt by our vendors as many of them were employing migrant labourers. We have already informed our vendors to plan accordingly so that there is no big disruption after work resumes.
What are your expectations from the government?
Covid-19 is a global pandemic. A major economicstimulus package isexpected because the entire industry is bearing the brunt of this crisis. In our country, the economy already started to decline and to add fuel to the fire, this global pandemic has come like a bolt from the blues. The government should be very proactive and should announce a liberal packageto save the industry from further decline. The SME sector expects restructuring ofEMI payments on the loans borrowed from financial institutions. There must be someconcessions onlevyofinterest also on such deferred repayments. I read reports thatcumulative interest will be charged on such deferred repayments. This would be a substantial burden for the industry.
Apart from these, China, which has come out of the Covid crisis, may dump goods in markets like India since they have geared up their production. Also a lot of cheap capital goods are coming into India, which is killing the domestic industry. The government should come up with some protectionist measures that will save domestic industries for at least the next couple of years.
The government should announce the stimuluspackage as early as possible, and banks and financial institutions should follow the guidelines of RBIto save the industry.
The issues faced by the transport and logistics industry should also be addressed. Many industries are requesting to suspend toll collection in highways, which is adding to the logistics cost.
What are your short-term and long-term growth plans?
In short-term, we have to sustain the present growth level. We have to clear our backlogs. That is our first challenge.
Long-term growth is to innovate more machines with increased efficiency. We plan to launch machines to produce environment-friendly products since there is growing awareness to protect the environment.