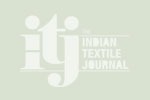 GDIZ: Investment gateway to Benin's textile value chain
Given its leadership in cotton cultivation in the continent, Benin – a West African nation – is developing textile industries that are competitive on an international scale. Against this backdrop, the Glo-Djigbé Industrial Zone (GDIZ) – jointly developed by the government and Arise Integrated Industrial Platforms (IIP) – offers an attractive destination for investors looking to take a lead in the global textile value chain.
Benin is a French-speaking West African country – bordered by Burkina Faso and Niger to the north, Togo to the west, Nigeria to the east and the Atlantic Ocean to the south. It is among the 15 member nations of the Economic Community of West African States (ECOWAS) and one of eight countries that comprise UEMOA (West African Economic and Monetary Union). Agriculture remains the engine of employment for Benin, with approximately 80% of the population working in the sector. Therefore, formalizing trade and modernizing agriculture are top policy priorities for sustainable economic development and job creation.
According to Laurent Gangbes, Director-General, Agency for Promotion of Investment and Exports (APIEx), the main goal of Benin's sustainable development vision is to leverage economic and commercial activities to generate growth, wealth and employment opportunities. Critical to realizing this vision is the promotion and revitalization of investments and exports, and the improvement of the business climate. "Since 2016 the government has undertaken an ambitious reform agenda to improve the business climate, and boost economic and social development. Our aim now is to transform and regulate the system under a coherent strategy so that local industries can capture a greater share of added value in global supply chains, as well as ensure that the economy grows in tandem with employment rates. In line with our mission, we are prioritizing investments and partnerships that generate significant value for Benin and its people," he added.
Despite setbacks from the Covid-19 health crisis, Benin's economic performance remains close to pre-pandemic projections. "Benin is a resilient economy undergoing a transformation, underpinned by a government dedicated to achieving diversification and adapting its national strategy in light of the realities of the post-pandemic global economy. Although the crisis significantly affected foreign trade, the impact on consumers was limited thanks to export management efforts and the mobilisation of support mechanisms for producers," said Laurent Gangbes.
Opportunities in textile industry
Growing cotton has historically been an important industry for Benin, but 2019 was a landmark year, as the country captured the title of Africa's top cotton producer from Mali and Burkina Faso. Output rose to a record 678,000 tonnes in the 2018/19 season – 13.5% higher than the 597,600 tonnes produced the previous season, which itself was up nearly 33% on the 451,100 tonnes recorded in 2016/17.
The strong growth witnessed since 2016, when the 2015/16 season yielded some 269,200 tonnes, can be attributed to reforms made that year that placed the private sector Interprofessional Cotton Association (Association Interprofessionnelle du Coton, AIC) in a management role overseeing cotton growers. While actual production fell short of the AIC forecast of more than 732,000 tonnes for 2019/20, that season nonetheless broke the previous record, at 714,700 tonnes – a figure which increased to 728,000 tonnes in 2020/21. The AIC hopes to produce 1m tonnes of cotton by the 2025/26 season.
Exports have grown in step: the volume of cotton sold abroad that was not carded or combed rose from 217,695 tonnes in 2017 to 259,573 tonnes in 2018 and 269,717 tonnes in 2019, as per the most recent data from the UN, for a total value of nearly $451m. Cotton-related exports brought in $467.5m in 2019. Bangladesh, Vietnam, China, Malaysia and Egypt are the top buyers, with Bangladesh purchasing nearly half the total in 2019 for $228.3m.
While cotton production has been an important industry for Benin over the past decades, maintaining the status quo has hampered industrialization in terms of making yarn, bulk fabric and finished garments that fetch higher prices on international markets. In 2019, when nearly $ 451 million worth of value-added textiles totalled $10.1m, according to data from the UN Comtrade Database. The government and private sector players
acknowledge that investing in activities further down the value chain will maximise the benefits of Benin's "white gold" in terms of export receipts and jobs.
GDIZ: Taking the development lead
Special economic zones (SEZs) are at the heart of Benin's industrial development agenda. SEZs provide industrial groups established in the area a wide range of tax benefits, support services and modern infrastructure that facilitate the creation of value chains for local agricultural resources, such as cotton, cashew nuts, soya beans, pineapple and shea nuts. Laurent Gangbes said, "We work closely with our partners to maximise the benefits of our SEZs for companies, to ensure market access and establish clear engagement frameworks with the state as a provider of security and guarantees. We are simultaneously designing a comprehensive overhaul of our education system, ensuring the youth are well trained to meet industry needs."
The most concrete step in this regard has been the construction of the Glo-Djigbé Industrial Zone (GDIZ), located 45 km from the port city of Cotonou. The GDIZ is a public-private partnership between the government and Arise Integrated Industrial Platforms (IIP), which is co-owned by the Africa Finance Corporation and Singapore-headquartered agri-food giant Olam International. The partnership was signed in December 2019 and officially handed over to Arise in February 2021; with operation of the first phase is slated for early 2022.
Spanning 1640 ha, GDIZ will be dedicated to adding value to cotton, cashews, pineapple, shea nuts and soya beans. Six industrial units will process cotton lint, which will feed into 29 units for making clothing. Storage and warehousing facilities are to be located on the premises as well, along with a single-window clearance system to facilitate trade.
Arise forecasts $ 1.4 billion in investment in the zone's first phase of development, which will lead to approximately 12,000 jobs. To ensure players at the GDIZ have enough raw materials to manufacture textiles, the government implemented a ban on 30% of cotton lint exports – to take effect by the end of 2021 – with the figure rising to 70% by the end of 2022 and 100% by end 2023.
Advantages of investing in GDIZ 100% relief of income taxesFull repatriation of profits100% VAT exemptionNo commerce duties within ECOWASNo capital gains tax No property taxesNo customs duties on importing raw materials, building materials, industrial machines & equipmentDuty benefits for finished textiles & Garments into Europe & USCompetitive factors of production i.e. Trained Labour, Power, Raw material, Logistics supportPolitically stable & peaceful business-pro environment
A major investment in the zone was announced in October 2021. Aigle Group of Tunisia is investing close to $19 million to transform cotton into textiles, which will create an estimated 2000 direct jobs. Its operations at GDIZ are slated to begin by the end of 2022 and will take place at a 40,000-sq m industrial unit. As production ramps up, the number of direct and indirect jobs is projected to increase to 60,000 by 2027. Garments are to be shipped from the Autonomous Port of Cotonou to Europe, Turkey and the Middle East
Advantage Benin
Benin is aiming to expand cotton production and develop textile industries that are competitive on an international scale, given the country's leadership in cotton on the continent. Benin's cotton production increased from 250,000 tonnes in 2015 to approximately 730,000 tonnes in 2020, and it aims to boost production to 1 million tonnes by 2025, with almost the entire volume destined for export. "Offshoring is another target industry, especially given the rise in demand against the backdrop of the pandemic. Benin boasts one of the biggest investments in fibre optics in Africa, an operational data centre, and competitive pricing compared to Europe and North Africa. We also have large-scale infrastructure projects under way, aimed at improving logistics and digital capabilities as part of our mission to develop Benin into an attractive destination for platform businesses," said Laurent Gangbes of APIEx.
Benin has significant potential to help promote Africa as a region for safe investment, due to its high commercial standards, dematerialised administrative procedures, enforceable dispute resolution and strong stance on transparency in governance. Now is the time to invest in Benin, and Glo-Djigbé Industrial Zone (GDIZ) offers an attractive destination for investors looking to take a lead in the global textile value chain.