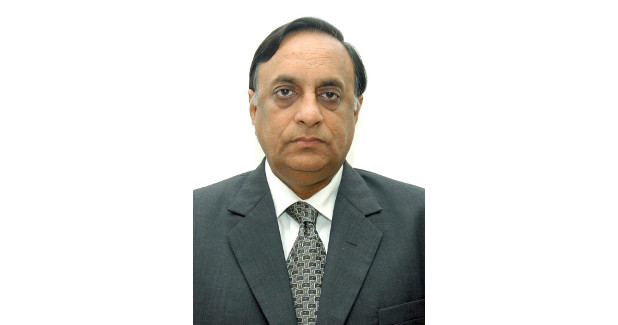 G K Gupta, ex-Chairman, SRTEPC, is no more
The Synthetic & Rayon Textiles Export Promotion Council (SRTEPC) is saddened by the sudden demise of Ganesh Kumar Gupta, one of the doyens of the textiles sector, who passed away very recently
The Synthetic & Rayon Textiles Export Promotion Council (SRTEPC) is saddened by the sudden demise of Ganesh Kumar Gupta, one of the doyens of the textiles sector, who passed away very recently. Gupta was the Chairman of SRTEPC for two terms (1998-2001 & 2009-2010). He also held the post of the President of Federation of Indian Export Organisations (FIEO) twice. He was also the Chairman of The Indian Silk Export Promotion Council (ISEPC).
Ganesh Kumar Gupta's journey began in 1975, when he established Vijay Silk House Group in Mumbai, which gradually spread its branches to Varanasi, Bengaluru, Surat, Tirupur to promote the export of traditional Indian textiles. His foresight for the Powerloom Sector was realised in the form of setting up of Powerloom Development Export Promotion Council (PDEXCIL) in 1995 under the aegis of Ministry of Textiles, and he became the founder member of PDEXCIL.
During his tenure as Chairman of SRTEPC, Gupta was instrumental in spearheading the promotional programmemes of the Council in organising Trade Fairs / BSMs in non-traditional markets like Latin America, Middle East, Sri Lanka, Bangladesh etc. Realising the potential of these markets, the Govt. of India subsequently formulated the Focus Market Scheme to provide special incentives to exporters to these regions.
His contribution to the textiles industry was vast, and in appreciation of this, the Ministry of Textiles appointed Gupta Chairman of the Textiles Committee (Mar. 2001 – Aug. 2004), for providing services relating to Testing, Quality Inspection, Certification, Consultancy and Market Research.