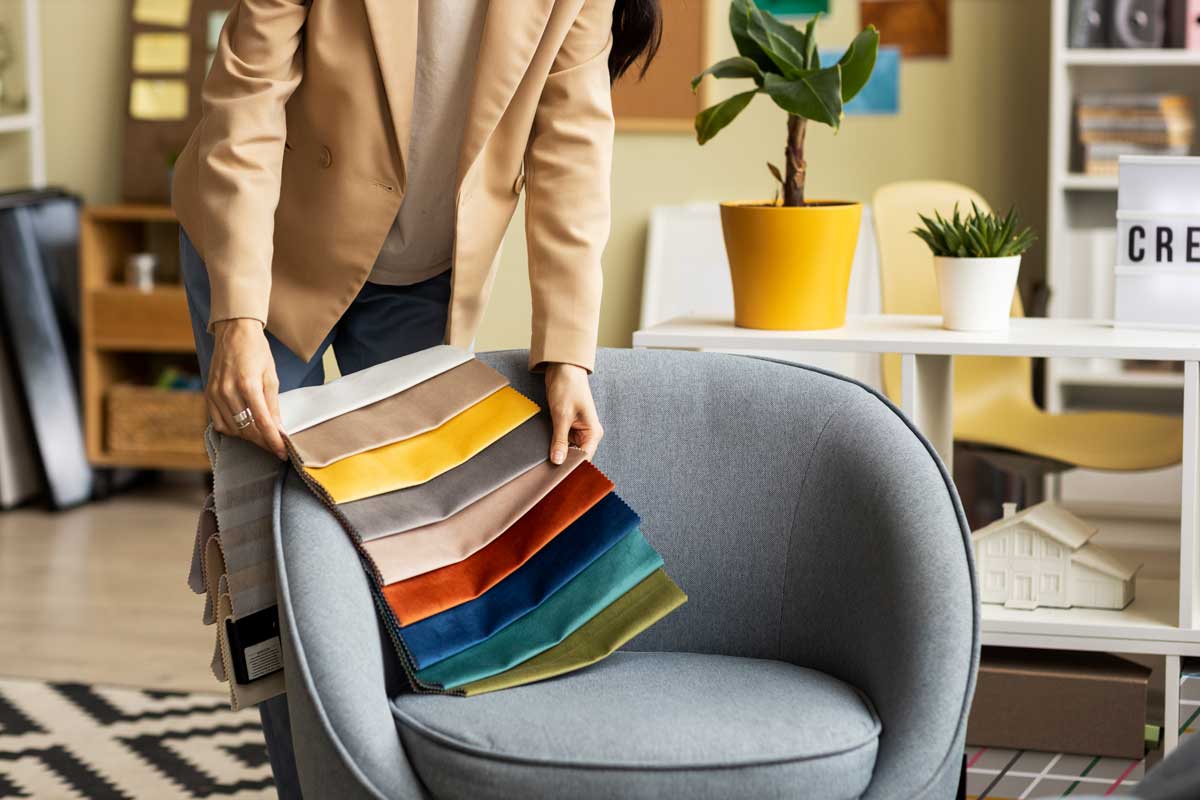 Forecasting the Latest Fabric Trends for 2023
Sachin Chauhan highlights the top colours, patterns, materials and sustainable fabrics to use right now.
Textiles truly play a significant part in transforming a space into a home by cocooning it in cosy comfort, charming colours and patterns of your choice. At the same time, they reflect the design theme of the space with lots of hints to the personality of the owners. They are the ideal vehicles to channel the season's flavours and change the mood of a space depending on the occasion without much hassle. They are, in fact, the most easily replaceable element in any interior. You can swap the cushions, pillows, tablecloth, curtains and bed linen periodically, and voila, you have totally different looking, updated interiors. Upholstering furniture may take some time and demand a certain budget, but it is easier than buying a new piece of furniture. Today, textiles are also extensively used to decorate the walls and ceilings introducing richness and intimacy in a space.
As such, the textile industry is on the constant quest for new eye-catching styles and designs that tell the story of a glorious past or speak a contemporary language or showcase a heady blend of the old and new. Latest materials, new innovations and advances in technology in the manufacturing processes too have brought in revolutionary changes. Also, style is an ever-evolving factor that influences the textile industry. Hence a new aesthetic order takes over every season, renewing and rejuvenating the interiors.
Here are some textile trends that will be big in 2023
Neutral palette: In India, we are exploring and enjoying the calming effect neutral colours bring to an environment, so they are going to stay for some time. They are reminiscent of nature and are relaxing and soothing to the senses. Apart from a diverse range of whites, tones of beige and grey, as well as soft hues of maroon, brown, deep blue, green, ochre are popular. With their peaceful and elegant appeal, pastel shades like blush pink, baby blue, lavender, mauve, etc., too are very much in demand.
Textures score: There is a certain richness and depth achieved by using textured fabrics in interiors. No wonder, boucle and woven fabrics with natural yarns like linen are a big trend this year. With their opulent vibe, rich velvet jacquards are prominently seen too. They are ideal for heavy drapes, as well as for upholstery and accent cushions. High performance boucles, velvets and suedes are being sought after, so are heavy-duty poly-cotton mixes, faux leather, which are especially good for upholstery and cushions.
Raw sophistication: With neutrals being the rage,a bit of rawness added to the scheme takes you a little more close to nature.A sense of unrefined charm allows linens and cottons to impart lots of visual interest and a palpable earthiness to interiors. With boucles, textures are being used in such a way that they impart a bit of rawness into fabrics giving them a sophisticated natural look. High quality materials, but organic textures, is the catchword here.
Lively accent colours: In the absence of bold backdrops, accent colours become the prime tools to inject brightness and vivaciousness into interiors. Accent fabrics in lively and bold colours such as hot pink, deep red, electric blue, bright mustard are in vogue. These colours are sure to lift the environments with their invigorating energy.
Traditional patterns: When it comes to patterns, the spirit of tradition can never be left behind. Especially Ikats and Kilims, with their intricate geometric play, will see a lot of admirers, and I strongly feel that such patterns tend to add a sense of auspiciousness to any space. Whether conceived in bright colours, or muted shades, they bring a festive cheer to environments.
Flora and fauna: Over the past few years, humanity in general has been feeling a great sense of affinity towards nature, and this is reflected in the selection of imageries we choose for our interiors today. Patterns celebrating flora and fauna will be appreciated a lot in the coming year. They are the patterns and prints of choice for most designers, as almost no one minds an accent piece of furniture or decor that is nature-inspired. From densely populated floral prints in a riot of colours to soothing flowers in pastels to a fantastical world of wild animals in their natural habitat, the prints vary offering a wide range of choices.
Geometry in texture: The popularity of dynamic geometry in interiors will continue to hold sway over textiles too. The allure of stripes, checks and abstract geometric patterns can be employed in very creative ways to evoke strikingly bold and captivating imageries. However, in 2023, geometry will be seen mostly in terms of textures. When we are proposing neutral fabrics for the large part of the interiors, geometrical patterns achieved through textures will result in highly nuanced textiles that simply mesmerise the onlookers.
Age-old meets modern: New-age materials that have been inspired by a lot of successful materials such as boucles, jacquards and velvets are going to be in high demand. For instance, boucle fabrics with prints or embroidery or even jacquard boucle will be materials that users would love to experiment with, and we strongly believe that they won't face any disappointment. Also, heavily textured velvets will be the materials of choice this year. There will be a lot of demand for age-old materials that have received a modern update than for plain velvets and suedes.
Sustainable materials: In recent years, we are encountering conscientious consumers, who are willing to make sustainability a part of their lives through the selection of products and materials they buy for their environments. Natural, long-lasting and recycled are the buzzwords. We notice that fabrics made from recycled plastic to 100 per cent natural materials that do not cause any harm to the environment are very much preferred by mindful buyers. For them, if the fabric is made using recycled polyester, it scores high as a sustainable material, as compared to regular fabric made using synthetic yarn. More people are going for natural materials like cotton, linen, jute, hemp, bamboo, etc., than ever before.
About the author: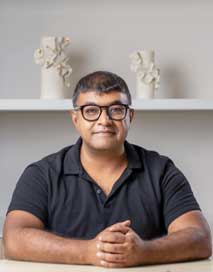 Carrying forward a formidable legacy, Sachin Chauhan, Director, Nirmals Furnishings, keeps bringing new ideas and insights that ensure the renowned brand is at the vanguard of creativity and innovation at all times. Having joined the family business 20 years ago, he has taken keen and holistic interest in every aspect of the brand building. Even though the soft furnishings industry is known as a goods industry, he believed that it should be more service-driven from the start. And that changed everything. He likes to interact with his clients and understand their needs and get his vendors to undertake developments based on that.