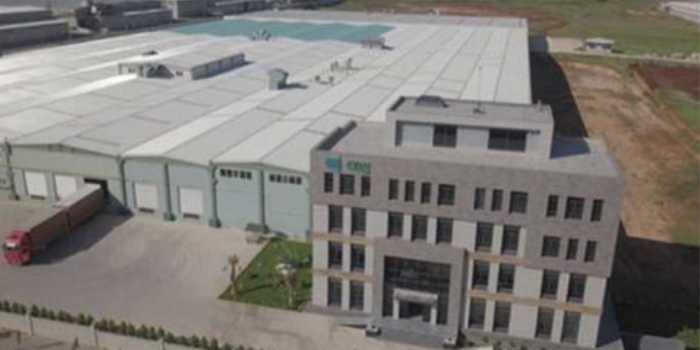 Eruslu Nonwovens to use Truetzschler machines
Eruslu Nonwovens Group (ENG) to enter the biodegradable nonwoven market with Truetzschler Nonwovens' Machinery
Eruslu
Nonwovens Group (ENG) will foray into the biodegradable nonwoven market with
Truetzschler Nonwovens' machinery. Truetzschler Nonwovens will
deliver equipment to Eruslu Nonwovens for enlarging an existing spunlacing line
into a flexible, state-of-the-art production line for various light to heavy
weight sustainable nonwovens.
Eruslu
Nonwovens Group (ENG) invested in a Truetzschler Nonwovens' spunlacing line in
2015 with a focus on growth. The line, consisting of a single NCR random card,
AquaJet and a drum dryer had already been laid out for later extension. All
components were either fully equipped or designed to deliver higher
performances.
Last
year Eruslu decided to broaden its portfolio in the wipes segment by adding
biodegradable products from renewable resources. The group took full advantage
of the 2015 small capacity line and went for:
A second NCR random and a NCA airlay
card
Fibre preparation and card feeding
equipment for the two new cards
More hydraulic power to reliably and
efficiently hydroentangle multi-layer webs
An extension to the dryer for
increased evaporation capacity
After
starting up in the second half of 2022, Eruslu will be operating an
ultra-modern, highly flexible NCR-NCA-NCR spunlace line, the first of its kind
in Turkey. The line is tailor-made to process virgin cotton fibers, comber
noils and short fibers at high speeds. End products would be top-quality,
lightweight natural wipes or heavy-weight, three-layer nonwovens for cosmetic
pads.
Eruslu
Nonwovens Group, established in 1972, is a leading Turkish company specialized
in the production of various textile products. Eruslu Nonwovens, part of Eruslu
group, located in Gaziantep, Turkey. In the nonwovens sector, the company
provides disposable products for the home cleaning and health sectors. Since
2004 the portfolio comprises diapers for adults and children, wet towels and
pocket towels. Products are exported to more than 100 countries worldwide.
With about 3,000 employees, Truetzschler is one of the leading textile
machine manufacturers in the world. Truetzschler specializes in machines, systems,
and accessories for spinning preparation, nonwovens, and the chemical fiber
industry. Founded more than 125 years ago, the company is headquartered in
Moenchengladbach, Germany. It has additional locations in Germany, India,
China, Brazil, the USA, and Switzerland.
Truetzschler Nonwovens is a division of the Truetzschler Group with a focus on
complete production lines and machinery for hydroentangled (spunlaced),
through-air and chemical bonded nonwovens. Its range of products includes
solutions encompassing the entire nonwovens process chain from fiber
preparation, web formation, web bonding, and finishing to drying and winding.
Source: Truetzschler Press Release
Image Source: Truetzschler Press Release
Also Read:
https://indiantextilejournal.com/latest-textile-industry-news/taiwan-textile-firm-suspends-production-in-vietnam-
https://indiantextilejournal.com/latest-textile-industry-news/envoy-textile-to-set-up-spinning-project-in-bangladesh-