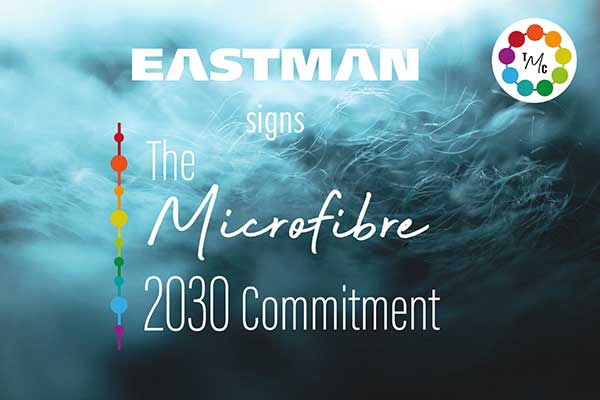 Eastman signs pledge to reduce environmental impact of textiles
Eastman has become a signatory of the Microfibre 2030 Commitment, a global initiative to minimise the impact of microfibers on the natural environment.
The Microfibre 2030 Commitment was established by The Microfibre Consortium (TMC), a nonprofit, international, cross-industry group working to develop science-based solutions for the textile industry to minimize fiber fragmentation and release to the environment from textile manufacturing and product life cycles.
The commitment forms an aligned agenda for the global textile sector, working to reduce fiber fragmentation impact from textiles to the natural environment by 2030. The Microfibre 2030 Roadmap sets key cross-industry targets to focus and facilitate the essential collaborative action required on fiber fragmentation.
More than 250 companies have joined as signatories and committed to a sustained program of collaborative and proactive cross-industry work aligned to the road map.
Through the company's Naia brand of cellulosic fibers, Eastman works closely with global, sustainability-focused organizations on the front lines of uniting thought leaders, manufacturers, brands, NGOs, academics and municipalities, and others to collectively build a more sustainable textile industry.
Founded in 1920, Eastman is a global specialty materials company that produces a broad range of products found in items people use every day. With the purpose of enhancing the quality of life in a material way, Eastman works with customers to deliver innovative products and solutions while maintaining a commitment to safety and sustainability. The company's innovation-driven growth model takes advantage of world-class technology platforms, deep customer engagement, and differentiated application development to grow its leading positions in attractive end markets such as transportation, building and construction, and consumables. As a globally inclusive and diverse company, Eastman employs approximately 14,000 people around the world and serves customers in more than 100 countries. The company had 2021 revenues of approximately $10.5 billion and is headquartered in Kingsport, Tennessee, USA.