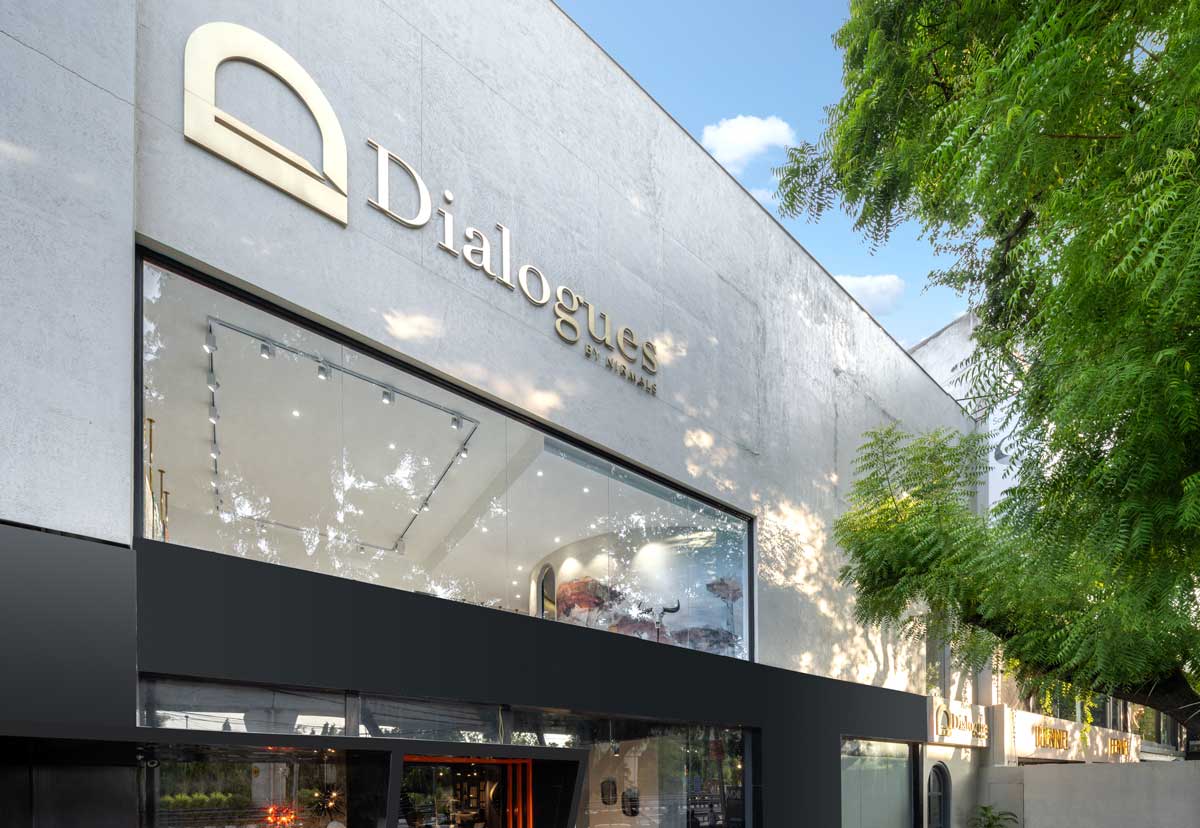 Dialogues by Nirmals launches its first flagship store in India
Spanning over an area of 6,500 sq ft, the flagship store showcases exclusive collections of interior fabrics, wall coverings, artefacts and bed linen, curated from across the world
Delhi
Dialogues by Nirmals,one of India's finest home décor brands known for their bespoke crafted textiles, as well as for bringing to the country, some of the world's most iconic brands in the segment, is launching its first flagship store in India.
Located in the Delhi Design District on MG Road, Dialogues by Nirmals offers unparalleled interior furnishings solutions by addressing the unique needs and sensibilities of their elite clients – both individuals and professionals in the luxury interior space.
Armed with carefully honed, insightful services and a team of experienced professionals, Dialogues byNirmals leads the connoisseurs of good life into a world of coveted interior products of unmatched quality and aesthetics.
With a rich legacy of 40 years working with yarns and crafting them into bespoke fabrics synonymous with the pinnacle of quality and beauty, Dialogues by Nirmals strives to be one of the most exclusive and coveted Editor Labels the Indian market has witnessed. At the same time, it aspires to be a platform for conversations on the finest yarns, the magic of perfectly woven fabrics, the power of unique patterns, the tactile luxury of textiles, and more.
Spanning over an area of 6,500 sq ft, the flagship store showcases exclusive collections of interior fabrics, wall coverings, artefacts and bed linen, curated from across the world, keeping the discrete design sensibilities of its customers.
The store design was ideated on the lines of Maison & Objet and Proposte in order to offer an international home décor shopping experience right here in the capital city.
The store features many arches that symbolise the logo of the brand, and its philosophy of allowing unhindered movement of the body and the mind. The store design takes care to accommodate multiple languages or dialogues on home interiors. Every space within the store tells a unique story and facilitates dialogue.
Such individually tailored solutions are possible only when there is an exchange of ideas between the Dialogues' team and clients. So the brand intends to host at their flagship store a series of wonderful dialogues between the creativity of the clients and their offerings that result in stories that are worth conversations.